Next Crystal Palace Manager Betting: Wilder a better fit than Lampard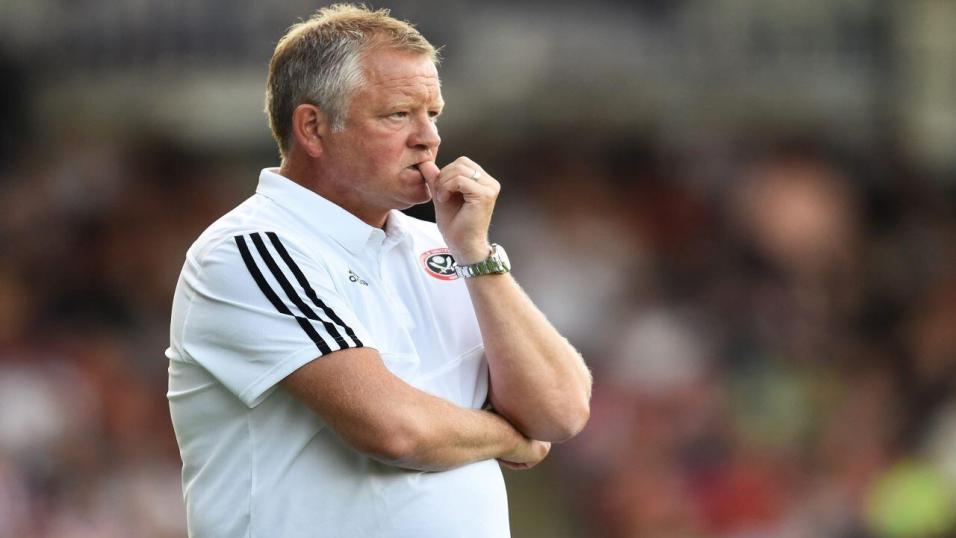 Wilder would be a good choice for Crystal Palace
Alex Keble argues that Chris Wilder's experience of progressive football at Sheffield United makes him the ideal person to transition Crystal Palace towards attacking football...
"Wilder managed a team that is the ideal mid-point between Hodgson's negativity and Lampard's expansiveness."
Roy Hodgson is set to leave Crystal Palace at the end of the season and although the departure does appear to come at the right time for the club his are big shoes to fill.
As a Crystal Palace fan and former player Hodgson's arrival in September 2017 was hailed as a homecoming, and it is to his immense credit that the 74-year-old disproved those who questioned whether Palace had chosen sentimentality over logic.
There have been some grumbles about the style of football at Selhurst Park over the last year (and supporters watching on TV through the tedium of lockdown will have only accentuated that issue), but overall Hodgson has done a superb job. He is the first manager in the club's history to keep them in the Premier League for four consecutive seasons, and on each occasion has done so comfortably.
Consequently his replacement has the difficult job of maintaining record-breaking form while transitioning the club towards a more progressive and attacking philosophy. There is always the danger that Palace are taking Hodgson's pragmatism for granted and will find a more expansive style turns them into relegation candidates.
On the other hand, Hodgson has made Palace into a mid-table team and the logical next step is to dare to dream of further building, which cannot realistically be done without opening up a bit.
Lampard is too big a risk
The first step in that movement is vital, and that is why - at this crucial juncture in Crystal Palace's history - Frank Lampard (6/4) is too big a risk. Chairman Steve Parrish ought to avoid the allure of the famous name and the allure of hiring a manager with Champions League experience; there is little evidence to suggest Lampard can bring the clarity or tactical cohesion Palace need.
Lampard's Chelsea were defined by loose management. They lacked structure, playing largely like Lampard the player - roaming freely and openly in attack with little care for what was behind them. It made them entertaining, but also hugely unreliable, and if that is what Lampard can achieve with top-level defenders then attempts to turn Palace into an expansive side could prove disastrous.
Crystal Palace cannot afford to play fully on the front foot, and like Lampard's Derby County they would most likely be up and down. An apt comparison would be to Frank de Boer, the short-lived experiment at Selhurst Park that saw his bold attacking football quickly proved naïve. Yes, Lampard did a decent job at Chelsea, but it was always par for the course. The job at Palace, in direct contrast, is to change the entire culture of the club.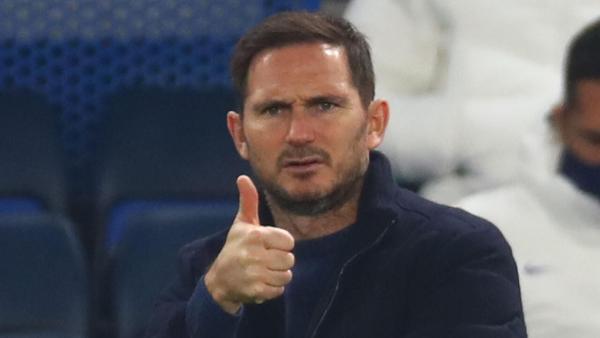 Wilder is a better fit
Taking Crystal Palace into a possession and attacking style will take a steady transition, not a sudden one, with a gradual turnover of playing staff necessitating elements of counter-attacking football to continue. Therefore before looking at the likes of Lampard they need an in-between coach - one with the experience of playing conservative tactics and something more open.
Crhis Wilder (6/1) perfectly fits the bill, given his Sheffield United team had a tactical complexity that earned the club many admirers but were also willing to dig in and play grittier football when necessary.
In 2019/20 Sheff Utd were praised for their tactical fluidity, the sharp positional rotations of the 11 players, and the innovation of Wilder's overlapping centre-backs; there is little doubt Palace fans would be happy with the patient-but-graceful approach we saw in their first year back in the top flight.
However, the media perception was a little over the top, because in reality the Blades were more than happy to sit back and grind out results. Last season they ranked 17th for possession with a 44.4% average and attempted the most long balls in the division (72.8 per game). In other words, Wilder managed a team that is the ideal mid-point between Hodgson's negativity and Lampard's expansiveness.
With better attacking players at Palace Wilder would no doubt look to get those possession number up, but nevertheless he would also dip into their Hodgsonian instincts to help with the transition.
The main stumbling block here is that Wilder's stock has fallen, while there are question marks over his ability to adapt to a fresh challenge given how he struggled to change Plan A when things went wrong with the Blades.
Best of the rest
Swansea City manager Steve Cooper (11/4) is also among the favourites and certainly would be available if the Swans fail to earn promotion to the Premier League through the play-offs. However, he does not play in the attacking aesthetic the fans want, while his inexperience at the highest level would make him a big gamble.
Aside from Cooper it is slim pickings. Eddie Howe (10/3) seems destined for Celtic once both parties sort out his backroom staff, while Sean Dyche (9/2) may not feel it is worth the gamble of losing what he has built at Burnley. Considering Lampard is reportedly available it would make little sense to go after Scott Parker (12/1), a less experienced and newly-relegated version of the former Chelsea manager.
It is no surprise Lampard is being touted with the first Premier League job to come up in London, but Parrish must resist the temptation of a glamorous appointment. To take Palace away from Hodgson's style of football will require patience, craft, and experience at different ends of the tactical spectrum. Only Wilder has the CV to do that.
Recommended bets
Discover the latest articles
Read past articles