Kelly Smith: Karen Carney is a big loss for England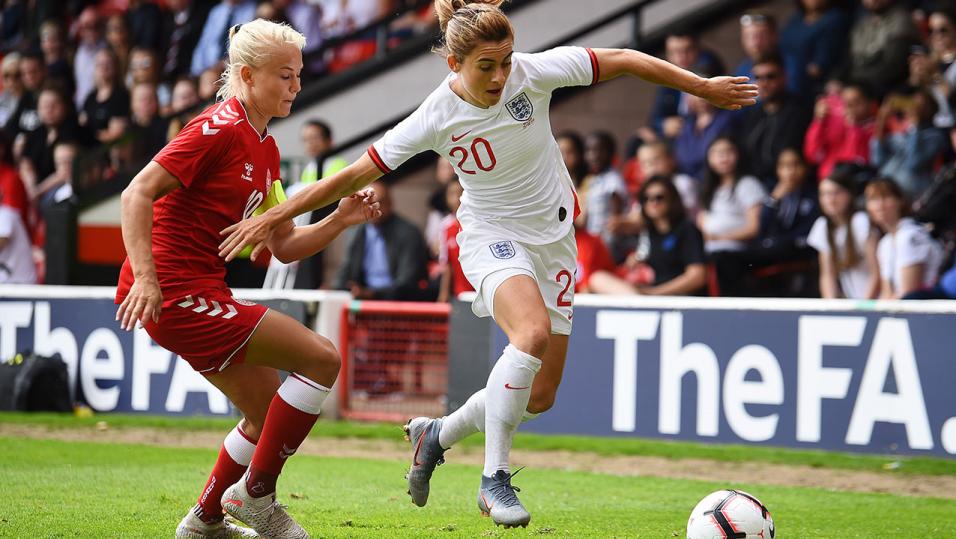 Karen Carney announced her international retirement
Friday morning saw Karen Carney's annoucement of her international retirement, read Kelly Smith's reaction here as well as her thoughts on the USA v Netherlands...
"She's been in the team since 2005 and in that time she has been fantastic player, role model and I'm sure she's helped the younger players throughout this tournament. She's dedicated her life to the team."
Karen Carney will be missed
Karen Carney's retirement is a big loss to the Lionesses. She probably didn't play as much as she liked in this tournament but she can hold her head up high, she has been a leader off it with her experience and guidance. She's been in the team since 2005 and in that time she has been fantastic player, role model and I'm sure she's helped the younger players throughout this tournament. She's dedicated her life to the team.
You've now got new leaders on the pitch, Steph Houghton, Jill Scott, Ellen White and Lucy Bronze, those types of players to lead the team.
I don't know if other players will retire after the tournament but they have a great group of talented players who will drive the game forward even more.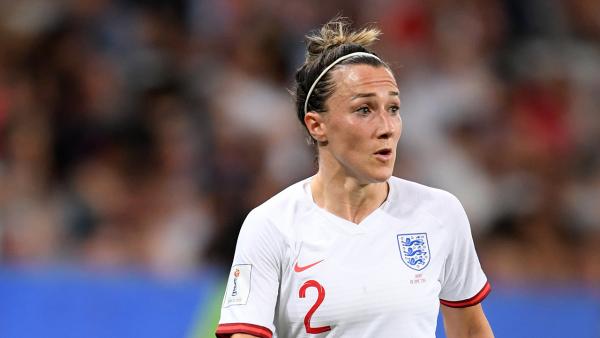 A bronze lining
I am hoping England come out on top and get a bronze medal, that's what we all want. I'm sure Sweden want it too; you want to come into a tournament and come away with something. I think coming fourth will feel like a failure for both sides especially when you've got an opportunity to get a medal.
Even if they do come fourth, the fact that the Lionesses have had so much exposure and the brand of football that they've played have captivated a nation, changed the public's perceptions and have evolved the women's game.
England potentially have a better squad than Sweden, it's just whether you can overcome that disappointment barrier and put in another fantastic performance like they did in the semi-final against the US. I'm sure they will. A lot of players in the team have the experience of getting that bronze medal already and they'll want to add to that tally and bring it home.
Sweden do have a good squad with solid experience in Hedvig Lindahl who is 36-years old, just became the most capped Swedish player and has been one of the best goalkeepers for years.
They've got Caroline Seger and Nilla Fischer who are all of similar ages and have a strong core. Stina Blackstenius can lead their front line, Kosovare Allsani too but we don't know if she's fit enough to play yet, she's a big impact player for them but I think England can still dominate the game especially going forward.
I hope Phil Neville plays Bronze and Nikita Parris on the right-hand side again to keep that consistency, but he might change the team up and give minutes to players who haven't started, I don't know what his thinking is.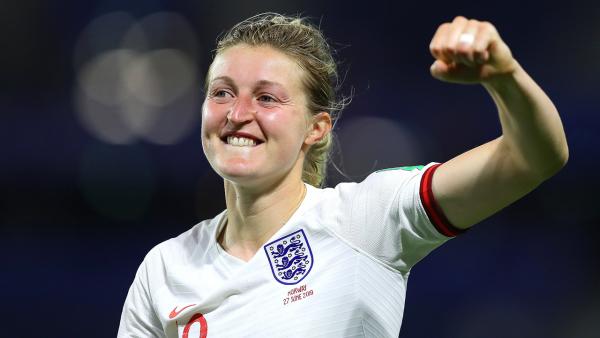 I'd like to think that he starts White though, you want your in-form striker who is scoring goals and so close to that Golden Boot to start to try win you the match. I'd expect her to start.
Too hot to handle
The USA have shown throughout the tournament how good they are. In terms of goalscoring, they're netting them early; they've scored six goals in six consecutive games within the first 15 minutes, which shows how potent they are at the beginning of matches. They get on the front foot and are ready from the kick off to take their game to their opposition, they're dynamic in those opening minutes.
Not only that, but the quality they have in throughout their squad is unreal. Even when one of their star players like Megan Rapinoe doesn't play, Cristen Press comes in and scores a crucial goal. I just think they'll be too much on the day against a Netherlands side that's done fantastic to get to this stage, their first World Cup final, but the USA will have too much. I love watching the Dutch play, however, their defensive back five hasn't been the best at times, and the defending champions will capitalise on that.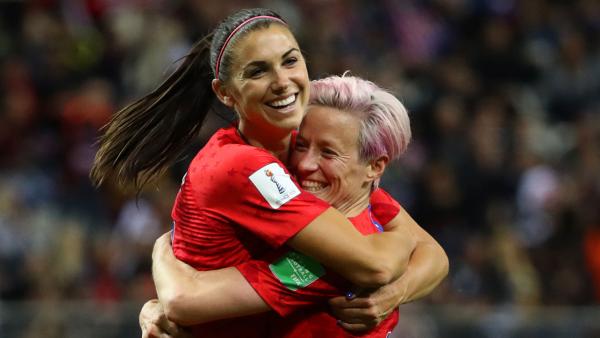 It did improve against Sweden, but I don't think it was a great reflection on either team. It wasn't a lack of effort it just wasn't the up to the standard that we've seen in seen in the tournament so far in levels of quality. It might have been because both sides were cagey and held back a little because it was a semi-final, but I do believe the American front three will dominate the Dutch backline.
Other factors to consider is that Sarina Wiegman hasn't really rotated her squad; eight or nine players have played most matches. Take in the fact that they also played a day later, and that match went into extra time, those could play into the USA's hands for the final. You also have to think about the heat as well at a 17:00 kick-off.
Netherlands have done so well to get here, before 2009 they hadn't even qualified to a major tournament and 2020 is the first Olympics they've qualified for but they're here now as reigning European champions. They have done wonders in their development and it's wonderful to see them grow to play attractive football.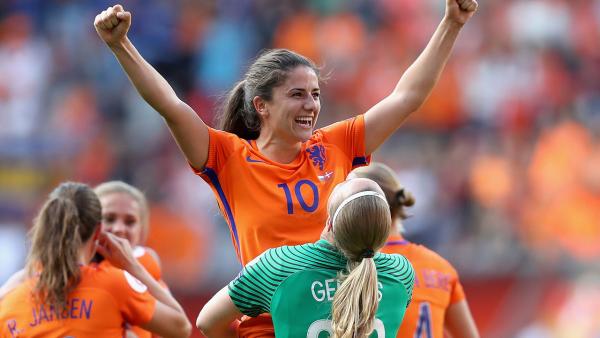 Don't call USA arrogant
I just laugh at people calling the USA arrogant because if you're number one in the world, reaching your third consecutive World Cup final, they're the best in the world for a reason. It just makes me laugh a little bit, people just want someone to pick on.
When they won 13-0 against Thailand, people were upset by their celebrations but it's something I have a hard time thinking about. They're just confident because of how good they are and sometimes the public take that as arrogance.
I don't view it as that. They've put in so much hard work into this over the last four years and their culture is different, it's always been based on a winning mentality and how they go about their business, for me it's not an issue.
I believe that Netherlands will give them a good game, but the Americans will add to that confidence with another World Cup win.