Premier League Tactical Preview: Leicester to end Liverpool's unbeaten home run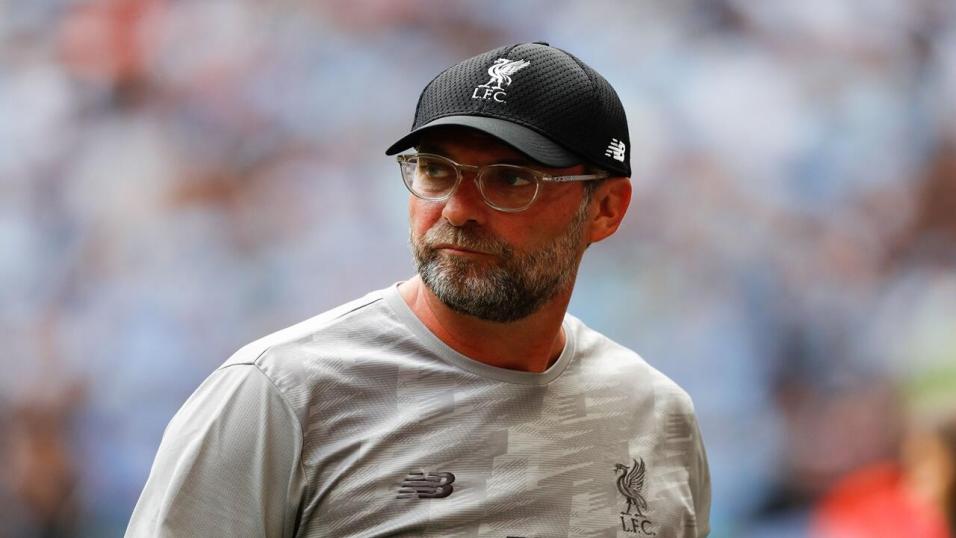 Liverpool are only one game away from a club record unbeaten home run.
Alex Keble picks out four key tactical battles from the weekend's action, predicting that Liverpool will finally fall to defeat at Anfield and Spurs will beat Man City...
"With James Milner trying to cope with Barnes at right-back, and with Fabinho and Joel Matip trying to track Vardy together, Leicester clearly hold the advantage."
Newcastle v Chelsea
Saturday, 12:30
Live on BT Sport 1
Steve Bruce has finally started to reign in his newfound adventurous side. Newcastle reverted from a 4-2-3-1 to a 5-3-2 for the 2-1 victory over Everton, in which they sat back and compressed space between the lines. It was a return to normality for the club, and it should put them in a strong position to hold firm against this free-form Chelsea side on Saturday.
The pattern of the game will be around 70% possession for Chelsea as they camp in Newcastle's half and look to find ways to break the hosts down. Frank Lampard gives his players total creative freedom for games like this, which means the buzzing movement of Mason Mount and Timo Werner will be vital. The most important player is Hakim Ziyech, who has scored or assisted four of the last eight Chelsea goals.
His ability to play clever passes in tight spaces is exactly what Chelsea need. However, Ziyech cuts infield from the right, with Reece James expected to provide the width, which could leave that wing free for Allan Saint-Maximin - starting on the left of a front two - to counter-attack successfully. But facing an onslaught for 90 minutes, Newcastle will probably cave late on as they did against Man Utd, when they conceded three times in the final five minutes.
Tottenham v Man City
Saturday, 17:30
Live on Sky Sports Premier League
Manchester City are struggling to play with purpose or energy recently, as opponents discover that sitting off the centre-backs and surrounding the City midfielders is enough to force Pep Guardiola'a side into aimless possession. Jose Mourinho's defensive conservatism means Tottenham are particularly good at this, as shown in their 6-1 win over Manchester United, when the front five formed a pentagon around Fred and McTominay, killing United's forward momentum.
That's how the Saturday evening game will shape up, as Kevin de Bruyne struggles to get on the ball and Rodri and Ilkay Gundogan make tentative passes out wide; Spurs are increasingly effective at deploying Mourinho's frustration tactics. What's more, it is easy to imagine Pierre-Emile Hojbjerg, Moussa Sissoko, and Tanguy Ndombele showing more bite in the middle, winning the second balls and retaining control of the contest.
Spurs' counter-attacks should also be successful. The passivity in this City team means they aren't pressing well enough, allowing the opponent to get their head up and pick out that ball over the top. Harry Kane will see a lot of the ball in between Rodri and Gundogan, while Ndombele can also help set Heung-Min Son in behind by wriggling free of a flat-footed Man City midfield.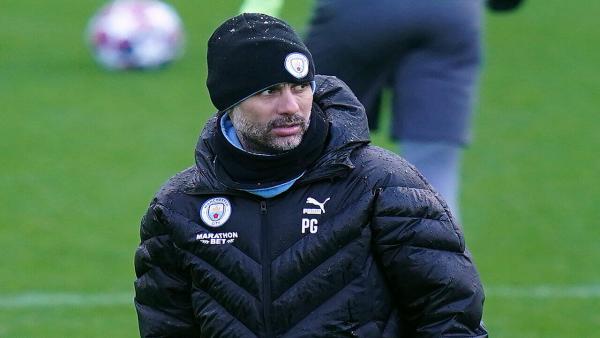 Leeds v Arsenal
Sunday, 16:30
Live on Sky Sports Premier League
Mikel Arteta has struggled to create attacking fluency this season at Arsenal, but the way Marcelo Bielsa plays should help the visitors open up. Leeds' ultra-pressing will allow the Gunners to pass out from the back and lure the other team forward, in turn creating space in the final third following sharp vertical passes that evade this press. The carnage of the Leeds approach means Pierre-Emerick Aubameyang can finally get space again from the left.
However, Arsenal's defence is obviously still error prone and Leeds' energy could force mistakes. More importantly, Arteta's 3-4-3 can be a little too light on the wings, especially when Kieran Tierney becomes an overlapping centre-back to support Bukayo Saka. Arsenal could be caught out by Kalvin Philips' quarter-back long balls into the channels, where Leeds stack players for quick one-twos down the flanks.
And the midfield battle also looks chaotic. On the one hand, Thomas Partey and Mohamed Elneny may be able to make more progress passes when Leeds empty their midfield for the flanks, but on the other Bielsa's 4-1-4-1 offers a straight vertical line of bodies through the centre - outnumbering the visitors. Every zone of the pitch you look, there are mismatches and shapes that do not fit together. That usually indicates goals.
Liverpool v Leicester City
Sunday, 19:15
Live on Sky Sports Premier League
Liverpool are without Virgil van Dijk, Joe Gomez, Trent Alexander-Arnold, Thiago, Jordan Henderson, and Mohamed Salah. That sort of major disruption will undoubtedly impact Liverpool's ability to play with fluidity, but more importantly it creates holes in their own half that the likes of Jamie Vardy, Harvey Barnes, and James Maddison can exploit.
Brendan Rodgers likes his team to play sharp vertical football, passing quickly into Barnes and Maddison who, already on the half turn, can slip Vardy in behind the defence. These movements work exceptionally well against any defence that isn't in perfect sync, largely because the positioning of the playmakers drags defenders out of the back line. Kyle Walker, Eric Garcia, and Nathan Ake were run ragged by Barnes and Vardy in Leicester's 5-2 win.
With James Milner trying to cope with Barnes at right-back, and with Fabinho and Joel Matip trying to track Vardy together, Leicester clearly hold the advantage. Maddison and Youri Tielemans can expect to control midfield, too, given that Georginio Wijnaldum could be joined by Naby Keita and Curtis Jones.
Read past articles