Premier League Correct Score Tips: Infogol's predictions for every match of the opening weekend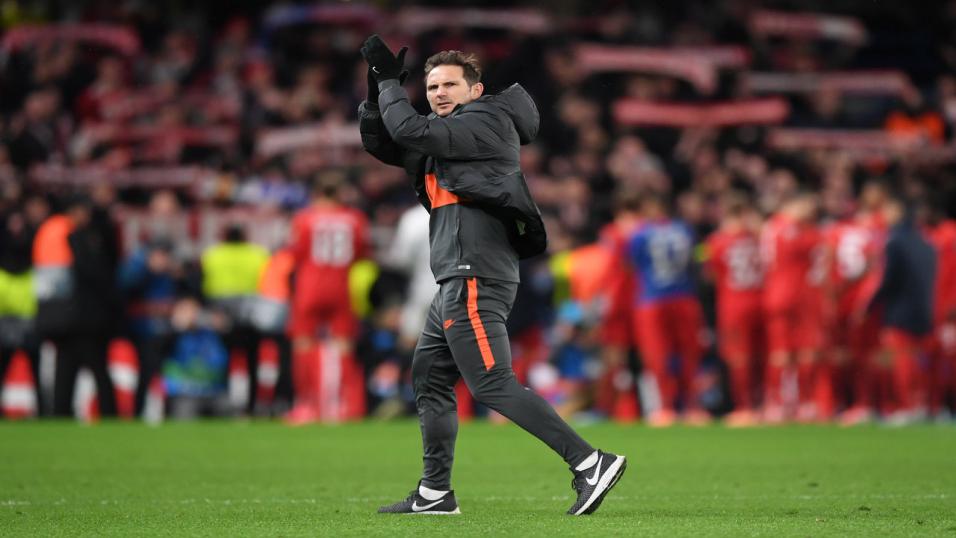 Frank Lampard can see his top-heavy side win their opener
The new Premier League season is already upon us and Jake Osgathorpe is back to look at the games using expected goals (xG) to assess the likely winners and scorelines of each match...
"I still have concerns about Chelsea at the back. It may be a case of 'we'll score more than you' this season for the Blues, and it could prove profitable if they maintain their 19/20 process (2.1 xGF, 1.2 xGA pg)."
Fulham to hold Arsenal in opener
Fulham vs Arsenal
Saturday, 12:30
By the look of the market, people have bought into the Arsenal hype, with the Gunners priced at 1.594/7 at the time of writing. As I said on this week's Football...Only Bettor (below), I cant be having them at that price. The Gunners, while winning the FA Cup and Community Shield, performed poorly in the league from an underlying numbers stand point last season since Mikel Arteta took charge. They ranked the 13th best team on xPoints since his arrival, with a negative process (1.3 xGF, 1.7 xGA pg). Couple that with the fact that they won just four of 19 away games last term, and I'm expecting them to struggle against a low-block. Fulham, while far from impressive in the Championship, did tighten up defensively towards the end of the campaign, and can hold Arsenal in this opener. The Infogol model calculates a 52% chance of Fulham avoiding defeat, with a 53% chance of BTTS - 1-1.
Back the 1-1 @ 9.417/2
Defensive Palace to earn a point
Crystal Palace vs Southampton
Saturday, 15:00
Crystal Palace are among many punters favourites for the drop, and understandably so given they finished the campaign 17th in our Infogol's table. Their torrid run of form to end 19/20 was understandable given the fact that their season was over, and they had a tough schedule. Roy Hodgson's side were a tough nut to crack at Selhurst last season (1.3 xGA pg), and that should continue with their defensive minded approach. Southampton are the buzz team heading into 20/21, and I know Mark O'Haire has a sweet spot for the Saints and their coach, and rightly so after their finish last season. They showcased what they are capable of at their best, and while I expect them to have a good campaign, they may struggle to get off to a winning start. Infogol has this as a pick 'em, with both teams having a 36% chance of winning. Goals may be hard to come by (45% O2.5), though both may notch (51% BTTS) - 1-1.
Back the 1-1 @ 6.86/1
Champions to edge tight game
Liverpool vs Leeds
Saturday, 17:30
Liverpool begin their defence of their Premier League title with a tricky game against Championship winners Leeds. The Reds were excellent last season, romping to a title victory, with their home form a big part of that (W18, D1), with their process at Anfield excellent (2.2 xGF, 1.0 xGA pg). Leeds really shouldn't be underestimated in any game this season. The dominance and authority which Marcelo Bielsa's side won the Championship was better, from an underlying number perspective (+48.6 xGD), than Wolves 17/18 title win (+35.1). We all know what Wolves have gone on to do. I'm not saying that Leeds will crash into the top six or seven, but they should steer well clear of the drop zone. Their high-press and high-energy approach should contain Liverpool for a while here, though we do expect the Reds to prevail (73%), and keep a clean sheet in the process (53% BTTS 'no') - 2-0.
Back the 2-0 @ 8.07/1
Disgruntled Hammers to beat Newcastle
West Ham vs Newcastle
Saturday, 20:00
West Ham are having off-field issues - again - in the build up to the new season, but they have maintained the majority of the squad that finished the campaign with a flourish to secure safety, which is a positive. Post-break the Hammers ranked as the 6th best team in the league based on xPoints, and turned their process on its head (1.7 xGF, 1.3 xGA pg). Maintain that level, and they will be looking up rather than down this season. Newcastle finished the season bottom of Infogol's xG table, that's right below Norwich, with Steve Bruce's side the biggest over-performers. Unless they improve their underlying process, they will likely see results reflect performances, which could lead to a troubling campaign. The additions made are promising, but their fate rests solely in the hands of Bruce and what approach he takes with his side. If the continue in a defensive manner, as I think they will, then they could have issues. In this game, we have West Ham winning 47% of the time in a low-scoring game (54% U2.5, 51% BTTS 'no') - 2-0.
Back the 2-0 @ 12.5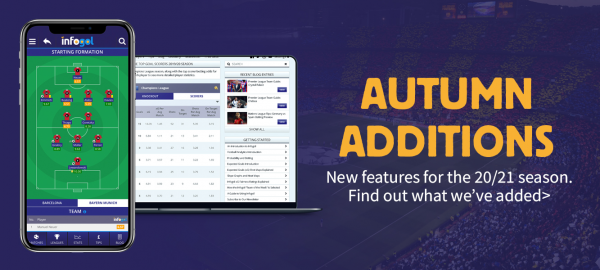 Leicester 19/20 form to continue
West Brom vs Leicester
Sunday, 14:00
West Brom nervously secured promotion from the Championship last season, but were part of a group of three that were on another level to the other 21 teams in terms of underlying numbers. The Baggies have maintained continuity in their squad, which is a positive, and while they will be fighting for survival this season, they will fancy their chances of getting something from this game. Leicester finished 5th last term, and while that is a good result for them, the manner of the capitulation having sat in the top four nearly all season was worrying. In the second half of the campaign, the Foxes performed like a mid-table team, and we expect them to be slow out of the blocks this season. Infogol gives West Brom a 57% chance of avoiding defeat, with a 57% chance of under 2.5 goals - 1-1.
Back the 1-1 @ 7.87/1
Spurs to edge Toffees
Tottenham vs Everton
Sunday, 16:30
Tottenham finished last season strongly to sneak into the top six, though the underlying numbers suggested that wasn't deserved, with Spurs finishing the campaign 13th in our xG table. Post-break, they looked marginally better with a full complement, and will be an interesting team to keep an eye on this season. Everton were really bad, then really good, then really bad again last season. They were impressive from when Carlo Ancelotti took over until the break, averaging over 2 xGF per game, but were a different side post-break. Their business is promising, bringing in players to fill problem areas (CM), but this game may be too soon for some of them. Spurs are taken to edge a win (48%), with goals expected (51% O2.5, 53% BTTS) - 2-1.
Back the 2-1 @ 9.417/2
Wolves to get Lane revenge
Sheffield United vs Wolves
Monday, 18:00
Sheffield United were excellent last season, make no mistake about it. Though they finished the season poorly, slipping to ninth, that was still a huge over performance based on pre-season expectations, but a fair representation of their underlying process. We expect them to be strong again this season. Wolves finished fifth in our xG table for the second season running, an incredible level of consistency from Nuno's side. They continue to improve, and are flexing their muscles in the transfer market to enhance their squad. We have them finishing fifth in our forecast table, and they can get off to a winning start. Having lost 1-0 here a few months back, I think they can reverse that scoreline this time around, with the model giving them a 43% chance of winning, while goals aren't expected (66% U2.5, 60% BTTS 'no') - 0-1.
Back the 0-1 @ 6.611/2
Blues to get high-scoring win
Brighton vs Chelsea
Monday, 20:15
Brighton continued to improve as a club and a team last season, with their year on year underlying numbers up drastically from Chris Hughton's team in 18/19. I expect them to continue to trend in a very positive direction, and ultimately steer well clear of the drop this season, while remaining an entertaining team to follow (1.4 xGF, 1.7 xGA pg). Chelsea have been extremely busy in the window, and have strengthened in attacking areas, but I still have concerns at the back. It may be a case of 'we'll score more than you' this season for the Blues, and it could prove profitable if they maintain their 19/20 process (2.1 xGF, 1.2 xGA pg). I think they will prove too strong eventually on the night and get the win (54%), with goals expected (53% O2.5, 53% BTTS) - 1-2.
Back the 1-2 @ 9.28/1

For more information on Infogol, visit infogol.net

Infogol's Correct Score P+L
20/21
Staked: -
Returned: -
P+L: -
19/20
Staked: 388pts
Returned: 396pts
P+L: +8pts
Recommended bets
Fulham vs Arsenal: Back the 1-1 @ 9.417/2
Crystal Palace vs Southampton: Back the 1-1 @ 6.86/1
Liverpool vs Leeds: Back the 2-0 @ 8.07/1
West Ham vs Newcastle: Back the 2-0 @ 12.5
West Brom vs Leicester: Back the @ 7.87/1
Tottenham vs Everton: Back the 2-1 @ 9.417/2
Sheffield United vs Wolves: Back the 0-1 @ 6.611/2
Brighton vs Chelsea: Back the 1-2 @ 9.28/1
Read past articles