Performance Index: Everton and Barcelona may help to brighten your Holiday spirits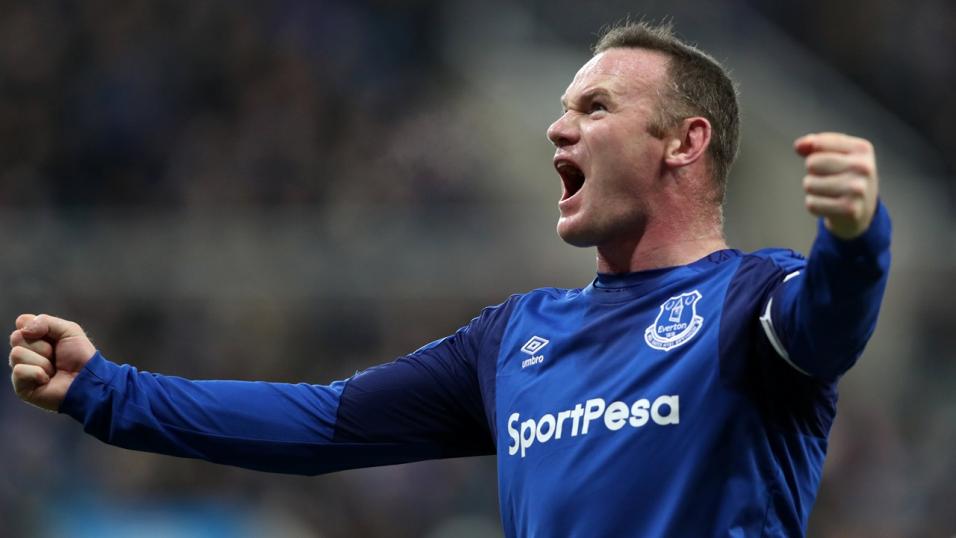 Can Wayne lead red hot Toffees to a win ?
Everton and Barcelona both look over-priced using Walter Toner's Performance Index algorithm, while Arsenal could also offer a spot of value against Liverpool. Here are our man's pre-Christmas wagers...
Merry Christmas to my readers. Thanks for your loyalty.
We had nicely positive results last week but losses by Sheffield Wednesday and Leicester were disappointing. As for the Palace game, Christian Benteke was certainly long overdue to find the back of a net somewhere, while the Foxes were ripe for a let down after some fine play
Here is my compilation of this weekend's most compelling value wagers.

England Premier-League
Arsenal v Liverpool
Friday, December 22, 2017
Betfair Back Odds - Home 2.47/5 Draw 3.55/2 Away 2.77/4
Fair Value Odds - Home 2.1411/10 Draw 3.814/5 Away 3.711/4
Recommended Bet: Back Arsenal above fair value

Italy Serie-A
Cagliari v Fiorentina
Friday, December 22, 2017
Betfair Back Odds - Home 3.052/1 Draw 3.3512/5 Away 2.26/5
Fair Value Odds - Home 4.03/1 Draw 4.03/1 Away 1.991/1
Recommended Bet: Back Fiorentina above fair value

Spain Primera-Division
Espanyol v Atl. Madrid
Friday, December 22, 2017
Betfair Back Odds - Home 4.77/2 Draw 3.211/5 Away 1.84/5
Fair Value Odds - Home 8.615/2 Draw 3.711/4 Away 1.635/8
Recommended Bet: Back Atl. Madrid above fair value

England Premier-League
Everton v Chelsea
Saturday, December 23, 2017
Betfair Back Odds - Home 5.69/2 Draw 3.7511/4 Away 1.68/13
Fair Value Odds - Home 3.953/1 Draw 3.8514/5 Away 2.0421/20
Recommended Bet: Back Everton above fair value

England Premier-League
Swansea v Crystal Palace
Saturday, December 23, 2017
Betfair Back Odds - Home 3.1511/5 Draw 32/1 Away 2.35/4
Fair Value Odds - Home 2.466/4 Draw 3.3512/5 Away 3.412/5
Recommended Bet: Back Swansea above fair value

Spain Primera-Division
Real Madrid v Barcelona
Saturday, December 23, 2017
Betfair Back Odds - Home 2.111/10 Draw 3.7511/4 Away 2.942/1
Fair Value Odds - Home 2.915/8 Draw 4.216/5 Away 2.47/5
Recommended Bet: Back Barcelona above fair value

Netherlands Eredivisie
Groningen v Sparta Rotterdam
Sunday, December 24, 2017
Betfair Back Odds - Home 1.910/11 Draw 3.65 Away 3.55/2
Fair Value Odds - Home 1.564/7 Draw 4.57/2 Away 7.413/2
Recommended Bet: Back Groningen above fair value

Netherlands Eredivisie
Venlo v Heracles
Sunday, December 24, 2017
Betfair Back Odds - Home 1.9520/21 Draw 3.55/2 Away 3.55/2
Fair Value Odds - Home 2.8415/8 Draw 3.711/4 Away 2.6413/8
Recommended Bet: Back Heracles above fair value

Follow Walter and the Performance Index for later games and other selections on Twitter - @PerfIndex
Cumulative P/L (1 pt each bet)
Wagered: 283 pts
Returned: 301.7 pts
Profit: 18.7 pts or 107% ROI

Current (2017-2018) P/L (1 pt each bet)
Wagered: 94 pts
Returned: 82.34 pts
Profit: (11.6) pts or 88% ROI
Discover the latest articles
Read past articles