Chelsea v Man City: Tuchel's Blues have the beating of stretched City in FA Cup semi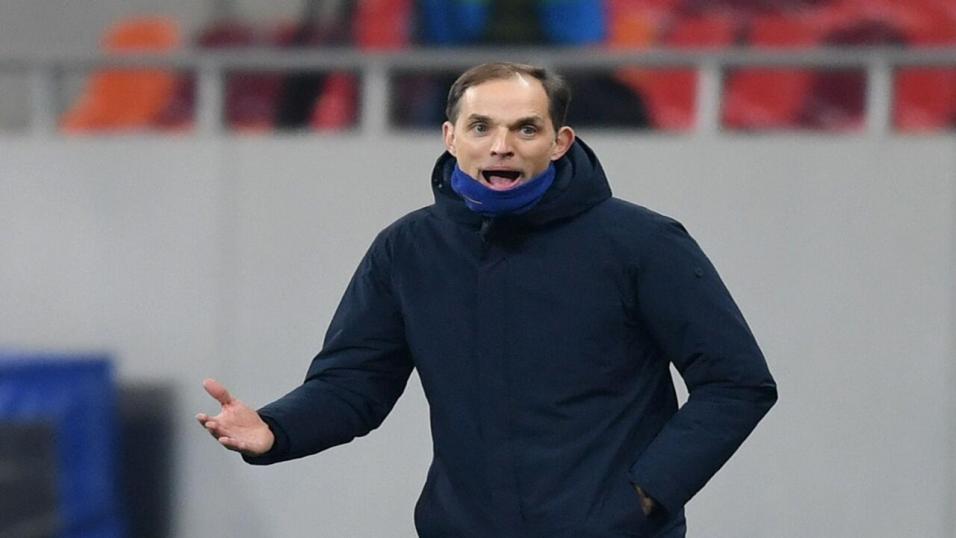 Even magicians need to wrap up well
Manchester City are on course to win lots of silverware but the FA Cup won't be one of them, according to Stephen Tudor.
"This is a Chelsea that has no reason to fear City at Wembley on Saturday. This is a Chelsea that has every chance of going all the way."
When assessing Chelsea, how much thought should be given to the Frank Lampard side that flirted with an early title bid before plummeting down to ninth in late February?
After all, it's the same squad now as then and though Thomas Tuchel has settled on a new formation it's not as if he's made wholesale changes to the starting 11. Surely therefore, the Blues' entire season should be factored in when weighing up their chances in this weekend's highly anticipated FA Cup semi-final against Manchester City?
In fact, no, that would be a big mistake, which is why so much of the data below has been compiled only from January 27th - the day of Tuchel's first game in charge - to the present.
The Chelsea that lost comprehensively to City in the Premier League, three weeks before Lampard was sacked, is long gone now, replaced by a team that is barely recognizable aside from the players themselves. It is significantly better structured, designed to get the best out of each component and consequently the results have been - by and large - very impressive.
This is a Chelsea that has no reason to fear City at Wembley on Saturday. This is a Chelsea that has every chance of going all the way.
Tuchel's in-form side are 5.59/2 to lift the cup in May.
A collective
So, how has it been done, this dramatic transformation that has led to just a single loss in 17 games across all competitions?
The most obvious starting point is the switch to a 3-4-2-1 that crucially the German coach has stuck with, allowing his personnel to embrace their roles and flourish. As a result, Callum Hudson-Odoi is reveling as a wing-back while Mason Mount is growing more influential week-on-week. Granted, Timo Werner is still firing blanks but you can't have everything.
Beyond the formational change however, it has proven difficult to fully understand Tuchel's workings and it's been quite amusing seeing the experts try. One well-respected pundit recently revealed he's heard rumours of new ideas being shared on the training pitch. Well, quite.
Clearly Tuchel is a magician who hides all but the reveal, but one clue can be mined from the plethora of stat sites online. In none of them will you find a Chelsea player in their team of the season to date and this despite the Blues accruing points at a formidable rate.
It is reasonable to deduce then that what Tuchel has implemented is a successful system that his players are collectively well suited to. And it is the system, as much as Mount and co, who is the star.
Chelsea are a very reasonable 5.04/1 to prevail this weekend inside the 90 minutes
Baggies breakdown
It is a system that dismantled before our very eyes against West Brom recently and frankly when a side managed by Sam Allardyce scores five away from home you know something is spectacularly awry.

Yet take that uncharacteristic meltdown out of the equation and Chelsea's figures since late January border on the surreal.
Their aggregate score-line of 23-3 is remarkable and that's before we consider the quality of opposition faced along the way. Liverpool and Spurs on their travels. Manchester United at the Bridge. Atletico Madrid over two Champions League legs.
In 12 games in charge - minus their singular heavy loss - Tuchel has organised a defensive unit that has conceded a goal every eight hours and it says much about Chelsea's multifaceted plan of attack that 13 different goal-scorers are responsible for their 25 goals.
Even so, that West Brom disaster does exist, and though subsequent victories over Crystal Palace and Porto suggests there has been no psychological damage it's evident that Chelsea are still some way from being the finished article.

With Chelsea sharing around the scoring why not back a defender who has a proven eye for goal? Kurt Zouma has already bagged five this season and is 14/1 to score anytime here.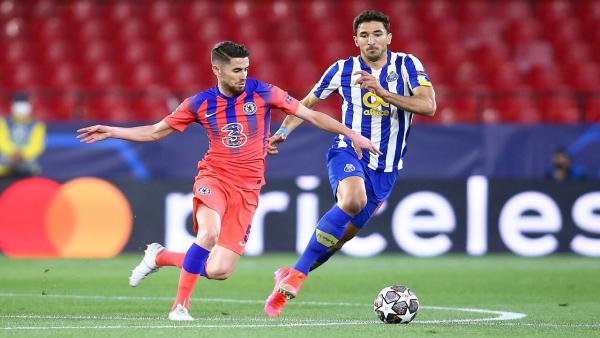 Take the lead, reach the final
It would be folly to downplay the danger posed by Manchester City and little should be read into their defeat to Leeds, what with so many key players on the bench.
Pep Guardiola's men have threatened all manner of records this season and not for nothing are they still chasing an unprecedented quadruple with the finish lines in sight.
Yet conversely one of their finest feats should be considered as cause for optimism for the underdogs because the champions-elect have only been behind for 13% of their season overall, a lowly figure that genuinely stuns. How they have dealt with such rare adversity however is a different matter.
On five occasions in the Premier League, City have gone behind. They have failed to win any of these games.
What's more, it is a long-standing flaw. Astonishingly, since April 1995, City have won only once in the Premier League away from the Etihad when losing at half-time and though this deficiency is far less a factor in the cups it's still revealing. Take away the Citizens' swagger and put them under pressure and they can wilt.
It bodes well for Chelsea then that 56% of their goals under Tuchel have been converted in the opening period.

The Pensioners are 7/1 to triumph in both halves in the half time/full time market.
Cup thoroughbreds
When totting up City's considerable honours list since their transformative takeover in 2008 it's all-too-easy to spot the elephant in the room: a missing Champions League. After that, it's the FA Cup that has brought as much heartache as joy.
Granted they have lifted the famous trophy twice and that's two times more than some illustrious rivals, namely Liverpool and Tottenham. But when compared to their dominance in the League Cup - five times winners in the last eight years and in the final again this season - there have been numerous disappointments.
Aptly, concerning this game City have lost two of their three previous semi-finals, both times to Arsenal, while three defeats in six years to Wigan still sting. There is also a shock exit to Championship side Middlesbrough on the C.V. too in recent times.
Compare and contrast this to Chelsea's FA Cup pedigree and it only pales further. The Blues have won the competition six times in the 21st century and since 2007 they have been involved in 50% of finals.
Guardiola's men have only failed to score four times this term. Should you fancy a Chelsea victory go for the 2-1 at 13/1

Discover the latest articles
Read past articles