Euro 2020 Tips: Hoddle, Strachan and Hughes back England for glory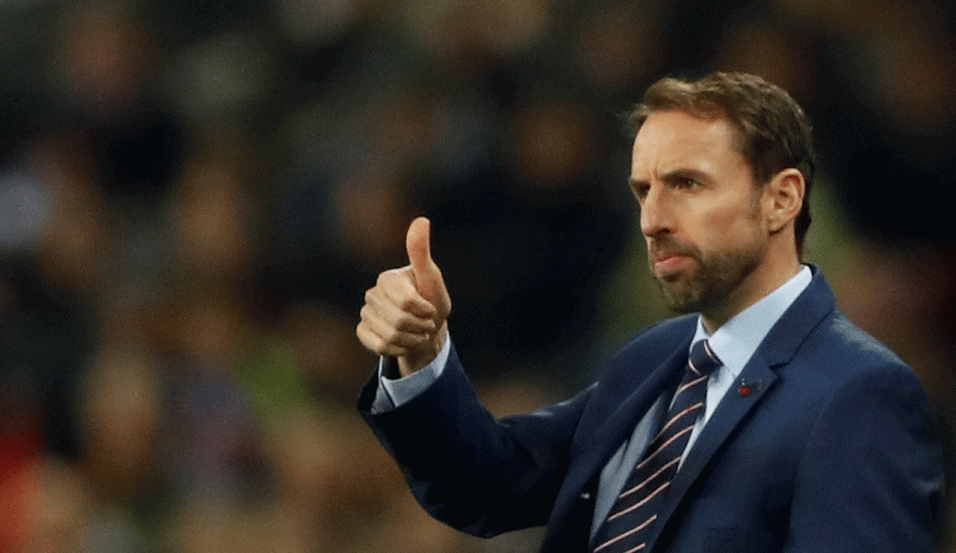 Glenn Hoddle is full of praise for Gareth Southgate's management at Euro 2020
We've reconvened the Betfair Managers' Panel of Glenn Hoddle, Gordon Strachan and Mark Hughes for their thoughts on the tournament and verdict on the final - and it's good news for England fans...
"I've enjoyed watching Italy, Spain and Belgium, but the way England stick to the team plan is wonderful and I admire that a lot. I will be supporting England and the reason is I like the way Gareth goes about his job. He's one of the good guys."
England deserved to win semi-final
Glenn Hoddle: "It was a marvellous performance from England against Denmark. England managed the game really well when they found themselves a goal down, didn't change or panic and kept plugging away with their game plan. They have creative and pacey players who can go past people and that was the difference. The penalty was very soft but, over the years, England have been let down by dreadful refereeing decisions. Eventually, one went our way."
Gordon Strachan: "England deserve to be in the final. They've planned their way through this tournament. They were patient when they needed to be, which is hard to do with a crowd and media that wants you to go forward as quickly as possible. England have some lovely players. The decision making from Gareth Southgate and his coaching staff has been fantastic."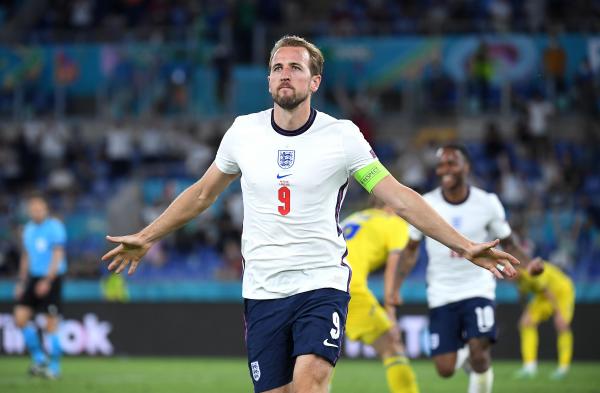 Mark Hughes: "England were the better side against Denmark and fully deserved to win. In the Premier League, Kane smashes penalties into the back of the net, so what we saw on Wednesday shows the significance of the pressure on him. But by getting the rebound, he was doing what good strikers do - reacting to what's in front of him. I think England players are under more pressure than most international teams but they're coping with it well."
Southgate brilliant but 'Three Lions' irritating!
Mark Hughes: "England are organised, they've got threats in many areas so, as a football person, I like watching them. I really like Italy as well and, from the first game, they looked like they had a real intent to win this competition. It's not going to be easy for England, everybody accepts that. It's good that arguably the best two teams in the competition are in the final, that's what you want and that's what we've got."
Gordon Strachan: "I do admire what Gareth and his coaching staff have done. I've enjoyed watching Italy, Spain and Belgium more than England, but the way England stick to the team plan is wonderful and I admire that a lot.
"I will be supporting England and the reason is I like the way Gareth goes about his job. He's one of the good guys."
"But by the way - 'Three Lions' is an irritating song! Somebody please write a new song. The only one I like everybody singing to is Sweet Caroline.
Glenn Hoddle: "It's not easy being England manager. There's pressure on everyone no matter what country you are but particularly with England. This squad hasn't come about overnight. They got to the semi-final of a World Cup three years ago. They are all together in this, they are of the same mind, like the same music, so there's not the cliques that happened perhaps with Manchester United and Liverpool players on international duty years ago. There are so many positive things here for Gareth."
What England can expect from Italy
Mark Hughes: "Italy are very well organised and they have lots of players who are used to big matches. It's not going to be easy, everyone knows what Italian teams bring to the table and this team seems slightly different in that they look more positive and press from the front. They've got the defensive strength you expect from Italian teams, but Mancini has given them licence to press and force issues further up the field. England shouldn't fear the Italians but they'll have healthy respect, as Italy will have for England. They're two outstanding teams.
Gordon Strachan: "If Harry Kane was watching the semi-final, he was probably thinking: 'Come on Spain, get yourself a winner because I don't want to play against these big fellas at the back!' I don't think I've ever seen anyone enjoy defending as much as these Italian defenders do. In the middle of the park they have Marco Veratti and variation where they can go over the top too. Everything is at a high tempo. Ten years ago, you'd have expected England to be on the front foot and Italy would be sitting back. But it could be the other way around."
Glenn Hoddle: "I'm not so sure that Kane will be up against Leonardo Bonucci and Giorgio Chiellini for that long, as he might drop into spaces. It's more Raheem Sterling and whoever plays wide, who will take them on, and it wouldn't surprise me if Phil Foden starts on the right-hand. I don't see Bukayo Saka starting, although he might do because he has pace. Kane is an assister as well as a goalscorer. He arrives in the penalty area and scores.
"Italy looked shattered at the end of the Spain game, they were hanging on for their lives. You can get up for a final but, if it goes to extra-time or late in a game, you can still feel tired. England have the strongest bench in the tournament outside of France and Belgium. I can see this game being won from the bench again from England."
Gordon Strachan: "When Dani Olmo played up front on his own for Spain against Italy, and dropped into deep areas, Bonucci and Chiellini were happy go to with him. For the Spanish goal, Alvaro Morata stepped off and Olmo was ahead of them and at that point the two defenders didn't follow Morata in, and that's how Spain scored. England could do something like that with Sterling getting a bit more central and keeping the two defenders in shape so Harry Kane can step off.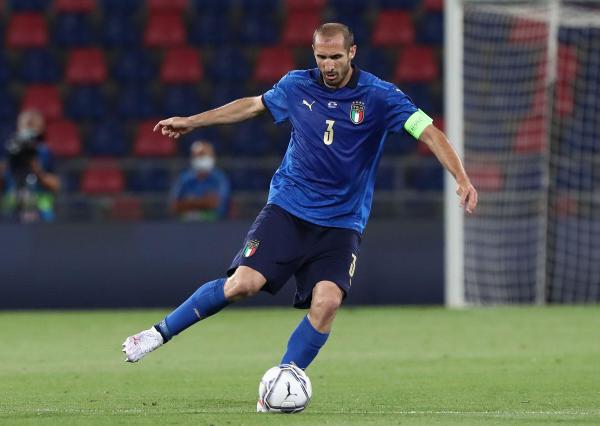 Mark Hughes: "Kane's balls to pick out runs are devastating, so if he can produce that again against the Italians, it could be effective. When England do that, it doesn't matter how well the opposition defend, because England move so quickly in and around the penalty box. Those straight balls and angled runs to get on the end of them are going to be a real threat for England if they can produce them."
Moment of the tournament
Gordon Strachan: "Patrik Schick's goal against Scotland was fantastic. Despite being Scottish, you have to think: 'That's the best thing we've seen so far.' That's the reason we're out, that moment of brilliance. It was a thing of beauty. A lot of us could see the possibility but not hit a ball like that."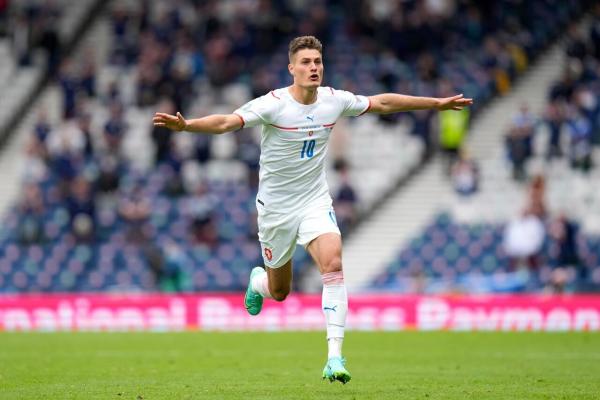 Mark Hughes: "I've enjoyed seeing crowds back in stadiums. Everybody is feeding off crowds coming back to the stadium. Until you don't have something you don't realise how much you miss it. That was the big moment for me, seeing the joy on people's faces to be back in stadiums cheering their teams on and enjoying moments in sport. It shouldn't be underestimated what joy football and sport in general brings to everybody, it lifts every nation when your football team, or any sport, does well."
Glenn Hoddle: "There is one moment that stands out. When England were 1-0 up against Germany, and everyone was sitting on the edge of our seats, Kane announced himself to the tournament. That headed goal to make it 2-0, you could see the relief that came with it for him and the crowd. That was a poignant moment for Kane to kick on, and you could see us putting the old rivals Germany to rest like we have never done before since 1966. That moment was titanic."
Player of the tournament
Glenn Hoddle: "Sterling is up there but it all depends on what happens in the final. Lorenzo Insigne has been great for Italy. If Kane scores a couple of goals and England win the final, that could be what turns it to who is the most impressive player of the whole tournament. It's still up for grabs."
Gordon Strachan: "Chiellini for me has been absolutely magnificent. He did his cruciate ligament two years ago at 35 and to come back and he's now added a bit of passing as he's got older. Even at corner kicks, he has a smile on his face. The whole thing about enjoying the game and enjoying the occasion was captured by his performance against Spain."
Mark Hughes: "There's nobody outstanding. Chiellini has been excellent on and off the pitch. He's constantly involved in the game and encouraging people around him.
"It's rare defenders get the accolades, it's normally us forwards that will score a winning goal and get a prize for it. I wouldn't bet against Chiellini for player of the tournament."
Will Manchester United ever see the real Paul Pogba?
Mark Hughes: "I was impressed with what he produced for France and wondered why he doesn't seem to get to that level for Manchester United. On occasions he does, but you want to see consistency. Playing well consistently is a prerequisite at United. In a tournament, you have three or four games, so maybe he's able to give high level performances there but in a long season in the Premier League, he doesn't have that capacity for whatever reason."
Glenn Hoddle: "Very few midfielders have Pogba's range of passing like not many midfielders. But at Manchester United he hasn't got a Karim Benzema, Antoine Griezmann or Kylian Mbappe ahead of him. Any good midfielder that has that range needs movement, he hasn't quite got that and a lot of United's play goes through Bruno Fernandes. That's one of the reasons why Pogba isn't as good in a red shirt ashe is in a blue shirt."
Gordon Strachan: "His best passes are invariably to Mbappe. Pogba hasn't got N'Golo Kante playing beside him at United, and that helps. Kante makes anybody a good player. With France, Pogba sits back and picks his time when to go. At United, he gets played on the left side of a three and they don't want to play him as a sitting midfielder. When France are playing, they're the dominant team. In the Premier League, United don't have the same respect that France get at an international level."
Predictions for the final
Glenn Hoddle: "This might be one game too far for Italy. I think it's going to be a very close game with very little in it. It's down to the finishing, you want your goalkeeper to have a worldie if he's called upon and, while Jordan Pickford has been steady, he had a bit of a dodgy time against Denmark. He's now got to have a good game. I'm going for a 2-1 win for England."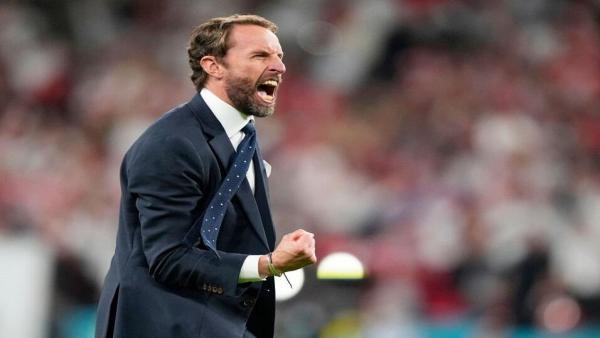 Gordon Strachan: "Southgate understands all the players because he's come through with them from coaching the under 21s and has got to know them. He knows exactly how to talk with them and how to work with them, they'll understand his football speak and understanding. I hope they get what they deserve, but if Italy put on a great performance then fine. I think it will be a tight game but I do think England will win it."
Mark Hughes: "I think it will be very close and there could be one goal in it. The worry for England is that, if Italy score in a tight game late on, they have the know-how to kill games. If England get their noses in front and they can do enough to see it over the line, and I hope they do because English football has been strong and reflects the strength of the Premier League. I'll back 2-1 to England."
**
For more tips and insight on the Euro 2020 final, listen to the latest Football...Only Bettor Daily Euros Preview
Get a £5 Free Bet on Multiples - Every Day!
Place £20 worth of Multiples or Bet Builders over the course of a day, and, after the bets have settled, you'll get a free £5 bet to use on Multiples or Bet Builders. Bets must settle before 23:59 on the day they're placed. No opt-in required, T&Cs apply.
Discover the latest articles
Read past articles