Dimitar Berbatov: Pressure on Ole Gunnar Solskjaer will only grow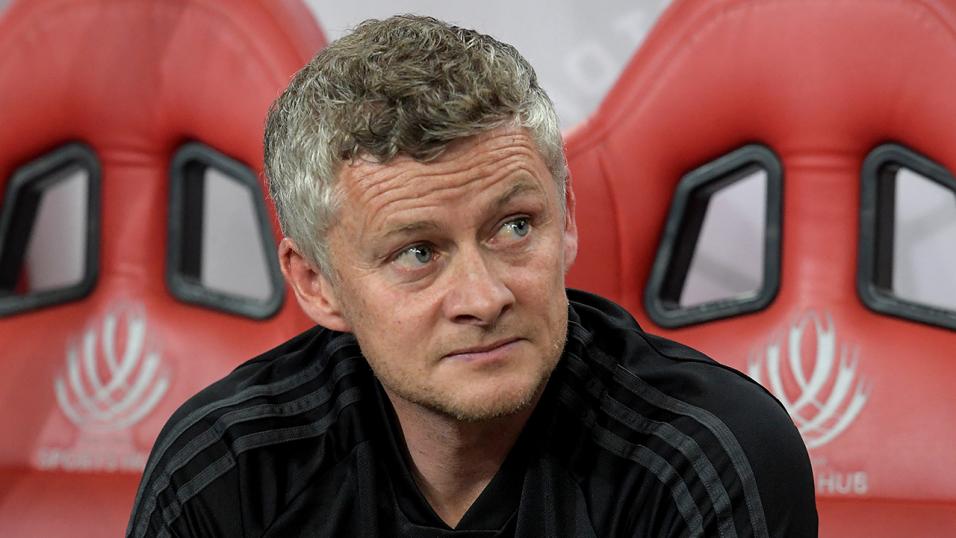 United suffered a big defeat on Sunday
Betfair Ambassador Dimitar Berbatov reflects on a manic weekend of football which saw Liverpool and Manchester United conceding a crazy seven and six goals respectively..
"United, I mean what do you even say? Everything good for them happened in the first two minutes! "
Last weekend was pretty unbelievable really! I didn't expect something like this to happen to Liverpool first of all- one of the most impressive champions in recent years, for them to concede seven goals, wow, what the fuck?! That surprised me, and surprised a lot of others also. I'd love to know what Villa had for lunch before the game!
United, I mean what do you even say? Everything good for them happened in the first two minutes! Fair enough, it is difficult with only 10 men, but game-wise you want to see better. It's one thing conceding six goals, we did that when I was there, but we still tried to perform and that was the difference- that desire wasn't there on Sunday. I think the result is due to a mixture of United being awful, and Tottenham being ruthless- the Spurs guys were just really on form.
The United players will know that this isn't good enough, and I saw that some of them apologised on social media afterwards. On the other hand, when you have a team like Spurs had, who were so ruthless, exploited every weakness; that is so hard to play against, and who can blame them for being so happy afterwards. United made too many mistakes at the back, and again, with 10 men it is difficult, and then when you concede three and know there is no way back, the heads can drop. I feel this was a big contribution to the result.
Ole will feel the pressure
Ole Gunner Solskjaer has taken some criticism recently, I can understand why the odds say he is the most likely manager to leave his post, especially if they continue down this road. The pressure on him will only continue to grow, and if they continue to fail to win points, the point will likely come where action is taken. I believe he is still fine for the job personally, and we will have to see. To me, it is amazing that Mauricio Pochettino is available for this job, one of football's finest coaches in my opinion.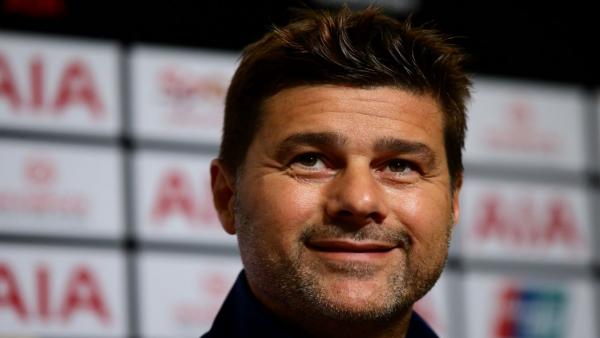 You can say maybe he waited for this job, but that is very risky for a manager to do, and I cannot believe another club hasn't snapped him up. Pochettino may be 'the man', but at some stage, they were all 'the man'- Moyes, van Gaal, Mourinho, all were the next saviour at one stage. For United fans, I would say that every single person connected to the team in any way are all suffering. The ones that will express their feelings the loudest will be the fans, and I can understand this. United are led by people who want success for the club, and the glory days will return, of that there is no doubt- just when that is, is the question.
United needed a centre-half
The disappointment amongst United fans will be deeper now than it was in recent weeks even. I see they picked up Cavani and Telles, and now the window is closed without signing a centre-back. I have said for weeks that I think they need a centre-back, and this is a show from Ole that he trusts the guys he has there already, but I feel like they should have signed someone. I wonder if they really should have kept even Chris Smalling, who has had a fabulous time at Roma, but often when you loan a player, it is a sign that they are done anyway.
I am a huge fan of Cavani however- he brings lots of goals and plenty of experience, and that can only be a benefit. It's a fair question to ask why maybe United didn't sign him sooner, but probably they were working at something else that fell through, and he was a brilliant alternative.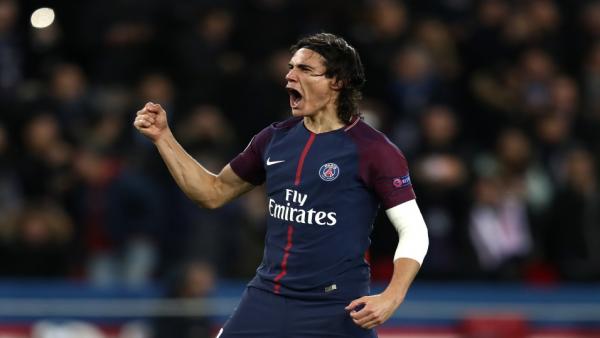 The likes of Ibrahimovic and Henrik Larsson had huge impacts late in their careers at United, and Cavani can do the same. He can be a great help to Martial, Rashford, and Greenwood. He is sure to have had a good talk with Ole before signing, and while he won't have demanded to play every game, he isn't coming to sit on the bench either. Some will say this is a panic buy, but with the speculation of players that didn't sign, it's clear they wanted an attacking player. Sancho may not have worked out, so they get Cavani instead, and he can score goals. The really interesting question is how it affects the young boys, and what this means for Ighalo.
I don't know a huge amount about Telles, but it is good to have cover for Luke Shaw, and also Brandon Williams can learn from him. Hopefully he can get straight into the team and be competitive for a spot. To me though, the mistakes seem to come from the centre of defence, and hopefully this vote of confidence from Ole will help those central defenders to improve.
I saw Romero's wife demand a move away, and unless a wife is a player's agent, I have always disliked this kind of thing. Sergio is a grown man and can speak for himself. I understand as the closest person to him, she will want to stand up for him, but for him, there are better ways to handle this. He needs to go and speak to the club himself, and not have his wife to do it. It is difficult for Sergio, he is an excellent keeper but realistically he is third choice at the club now.
Tottenham's performances have been excellent
I've been so impressed with Spurs of late, and we can't take anything away from them. I think even if United kept 11 men, Spurs would still have won easily. The partnership between Kane and Son is only getting stronger, and the addition of Bale soon is frightening to think about. I was also impressed with Ndombele and Sissoko in the middle of the pitch, and Hojbjerg from Southampton was also excellent. They were great- aggressive, read the game well, bullied United really. I want to see Ndombele get more time now, and he is proving that he deserves it.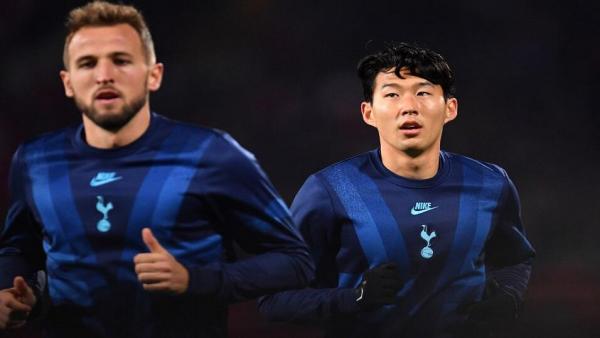 Overall for Spurs, it was a perfect performance. It's interesting that the run of form has come as they signed Bale, even though he hasn't played a minute! Hopefully he isn't training properly heavy sessions, but interactions around the club can have an impact on the squad, and bringing his winning mentality to these guys.
If he can transfer that on to the pitch, that will honestly be just terrifying for all other clubs. We all saw the video of Bale with the win over Chelsea, and you can see how much he still cares and how passionate he is. At Madrid, for all he was training, he wasn't really part of the team, and he felt left out. He would not have felt part of the team, as he wasn't allowed to contribute anything. The opposite is when you are part of the team- even if injury is keeping you out, you still feel part of everything and you will want your team to win.
Everton can go all the way
Everton are top of the table, fucking hell! They have always been a team on the cusp of being a really big team. The league is a marathon, not a sprint, but still you would have to be happy to be in their shoes. It would be great to see them challenging at the top, and they have the manager and players to do it.
They are taking advantage of other teams mistakes, James Rodriguez is having a ball in that team also. Dominic Calvert-Lewin looks phenomenal! 23 years of age and scoring goals like he does is amazing. Ancelotti is clearly having a great impact on the squad, the players all respect him- he brings an aura of a winner to any team. Everton will be planning a big season with lots of trophies now, and as long as they avoid a dip in form, they can be competitive.
For DCL to win the Golden Boot like I have myself, he needs to keep scoring, and the hard part of this is that you are always dependent on your other 10 team mates for you to do that.
They need to feed you so much of the ball for you to score. This is why I have always liked to see players who are away from United, Liverpool, or City scoring lots of goals. For a good striker, it is easier to score goals in these teams compared to someone like Ings at Southampton. Southampton are a mid-table club and yet he still scored lots of goals.
In the case of Calvert-Lewin, he has James and others, but it still isn't Liverpool or City, so he will need to work very, very hard. He will be thinking about how many goals he can score and will be confident. Shearer was the same at Newcastle, he didn't win many trophies, but he scored so many goals in a team that wasn't really competing for the title every season. When I was at United, I never felt the need to say 'pass me the ball and I will score, because your team mates will just know this, it doesn't need to be said. When you play in a team, you know who is on fire, who is scoring goals.
When I was at Spurs with Robbie Keane, and United with Wayne Rooney, we had no problem giving the ball to each other when the other was in a better position.

Discover the latest articles
Read past articles