Champions League Final Tactical View: Bayern to triumph in high-scoring game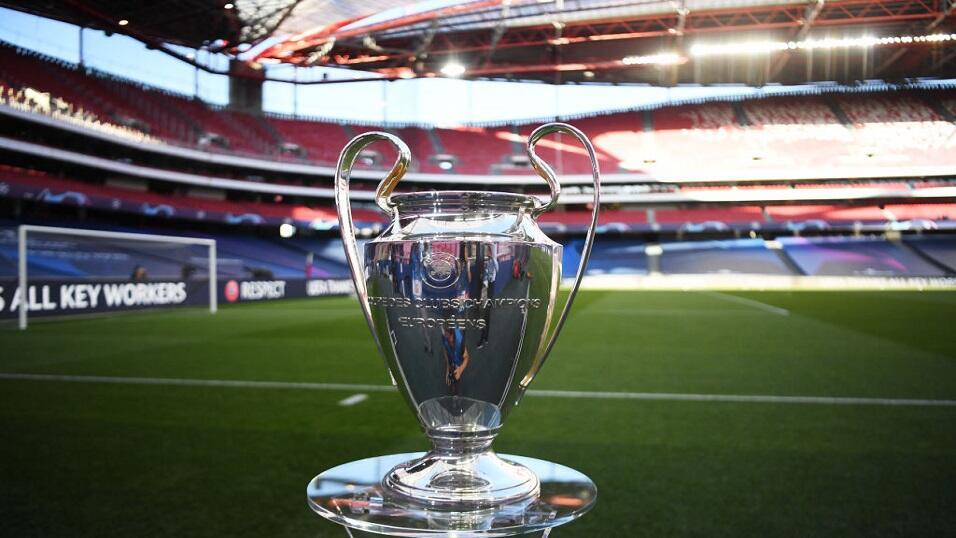 Bayern are marginal favourites to beat PSG in the final.
Alex Keble predicts over 4.5 goals in the Champions League final on Sunday as two sides with excellent attacks, but vulnerable defences, go head-to-head in Lisbon...
"Once the first goal goes in, things could become a little chaotic as high defensive lines and assertive attacking football sees counters and counter-counters stretch the midfields."
Tuchel's caution could see PSG flourish on counter
Whether by accident or design, for the first half of their quarter-final against Atalanta PSG largely played on the back foot, using a tentative 4-4-2 formation to sit deeper than expected before counter-attacking quickly via long balls forward for Neymar and Kylian Mbappe. Had Neymar not missed a couple of sitters we would have analysed that opening 45 minutes as a tactical victory for Thomas Tuchel.
Given Bayern's strength in attack and worryingly high defensive line, this is surely Tuchel's best strategy for Sunday. In the semi-final against Lyon, Bayern were caught by balls in behind three times before the Germans eventually took the lead, highlighting how rarely Hans-Dieter Flick's side are tested in the Bundesliga (or indeed by flawed Chelsea and Barcelona sides this month).
As Tuchel's 4-4-2 morphs into a 4-3-1-2 when in possession, with Angel Di Maria moving up front and Neymar dropping into the number ten space, Bayern's midfield may struggle to track the Brazilian and find themselves easily countered with direct balls in behind. As second favourites in Lisbon, PSG can afford to feel this game out with a more cautious approach than the one we saw against RB Leipzig in the semi-final.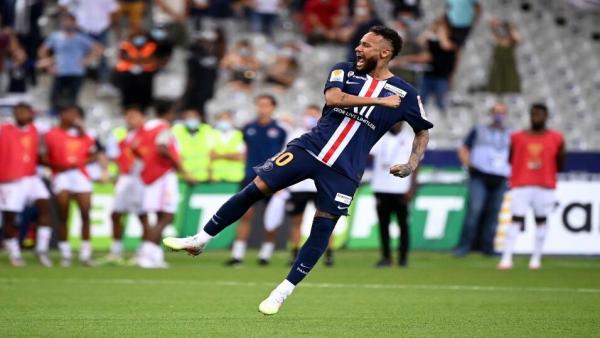 Di Maria v Davies key battle at both ends
The tireless defensive work of Angel Di Maria is essential in gluing together Tuchel's sophisticated tactics, allowing the superstars to stay up top while ensuring the central midfield doesn't get over-run. His presence will be more important than ever given Sunday's opponents; Alphonso Davies is fast becoming one of the best players in the world.
When Bayern are moving forward, Davies's overlapping runs can wreak havoc on the PSG defence unless Di Maria sprints back to double up on the Canadian. Thilo Kehrer is unlikely to be able to stop Davies from breezing straight past him, while right-sided centre-back Thiago Silva doesn't have the legs to deal with the 19-year-old should that happen.
But at the other end Di Maria versus Davies is just as crucial. The Argentine will look to cut inside, of course, but with Neymar dropping off the front line Bayern's central midfielders will be otherwise occupied and it will be up to Davies to track the PSG winger. It should be a fascinating battle.
Bayern's piercing attacks can expose PSG midfield
PSG sitting a bit deeper is hardly enough reason to back them to lift the trophy in Lisbon. As Atalanta showed with their high pressing in the quarter-final, the Parisians' midfield can be over-run, with the likes of Ander Herrera and Marquinhos lacking the technical ability to weave away from danger or play quick passes on the half-turn.
Both got caught out against the Italian side, and when they did a pretty ropey PSG back four was easily shaken. That is what happens when super-clubs become too financially powerful for genuine competition domestically: for all their attacking talent, PSG's defensive setup is not tested regularly enough to be focused or sharp when up against world-beaters.
The form that Thomas Muller and Serge Gnabry have been showing, then, ought to be enough to simply pierce straight through the heart of the PSG midfield. Bayern's high press can certainly ruffle feathers, particularly if, as expected, Tuchel's side look to build out from the back despite their technical inferiority. The driving runs of Gnabry and Perisic, with Muller linking the play, should be able to get the better of Herrera, Marquinhos, and Leandro Peredes.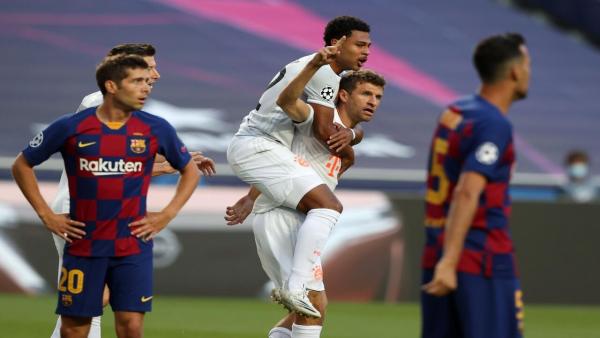 Descent into end-to-end chaos most likely
But this tactical pattern - a cautious game with PSG sitting a little deeper than usual - isn't likely to last very long, and it would be foolish to anticipate easily definable rhythms. Both sets of defences have looked highly vulnerable this campaign while neither outfit has really been tested in the Champions League this month: Atalanta, Lyon, RB Leipzig, and a shambolic Barcelona are hardly the most formidable routes to the final.
Once the first goal goes in, things could become a little chaotic as high defensive lines and assertive attacking football sees counters and counter-counters stretch the midfields.
For example, Neymar's brilliance can single-handedly create chances on the counter-attack for PSG, and he will certainly be helped by the superb line-splitting passes we saw from Peredes against Leipzig; Neymar will successfully drift into pockets of space on the blind-side of Thiago and Leon Goretzka if Peredes is on form.
But if it does become end-to-end, then we can expect the more ruthless, technically proficient, and experienced side to triumph. Bayern have scored 42 goals in 10 Champions League matches this season. No matter how you spin it, PSG surely do not have the strength or coherence to stop the Bayern freight train.
Recommended bets