Caribbean Premier League Betting: Trinbago's time to hit back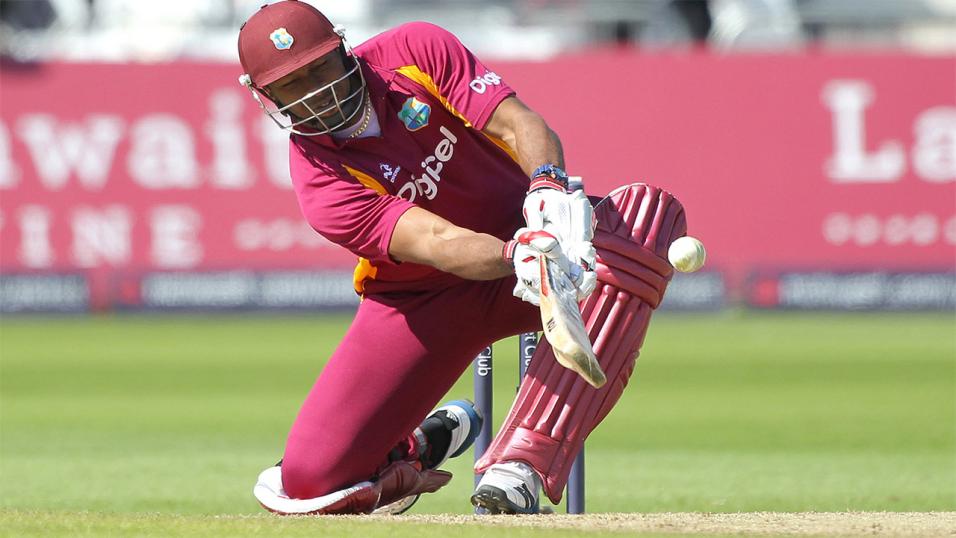 Pollard is key
Ed Hawkins selects a tournament winner and has all the data for a two standout tops wagers
Warriors to miss out again
The 2020 Caribbean League edition could be a two-horse race. In Guyana Amazon Warriors and Trinbago Knight Riders there are two thoroughbreds with only minor foibles. The rest look like a bunch of nags who are reliant on a something unforeseen.
It seems inconceivable that one from Guyana and Trinbago will not contest the final, scheduled for 10 September in Tarouba, and the tournament's pandemic-proof plans seems to suit these wily and talented squads more than any other.
All matches will be played at Trinbago's home ground at the Queen's park Oval and the Brian Lara Cricket Stadium in Tarouba, also in Trinidad. That's a ten-game split at Queen's park in five days (yes, two per day) and 20 (two a day over ten days) at Tarouba. The semi-finals will be played on the same day at Tarouba with the final at the same venue two days later. Nor will there be squad overhauls which suited Barbados last year. The variables have been reduced to a minimum, which suits quality.
That puts a premium on top-level spinners and batsmen who can adapt to wearing pitches. As the tournament progresses it is likely that the nudgers and nurdlers are going to be more useful than power hitters, who could increasingly find it tough to get underneath the ball.
Guyana are well-schooled in such conditions because of their sluggish Providence pitch and the signing of Ross Taylor could be a masterstroke. Imran Tahir, the twirler, is set for another significant campaign. Trinbago boast Sunil Narine and Fawad Ahmed as tweakers. As a pair they are set to tie teams in knots.
Betfair Sportsbook cannot split the pair at 11/4 joint favourites. That seems. As discussed in our team-by-team preview there is a gulf between them and the rest of the field.
Succinctly, holders Barbados Tridents have lost batting nous, Jamaica Tallawahs are brawn rather than brain with the bat, the Patriots are short of spinners while the Zouks have gone for quality rather than quantity in that department.
What may well sway punters is Guyana's awful record in finals. They are yet to win and have fallen at the last hurdle five times. It's an extraordinary record. Last year they won every game they played up until the final. It's this sort of unforeseen meltdown which the also-rans dream of.
Trinbago went out with a whimper last term. But there were mitigating factors, Narine had an injury and Dwayne Bravo had been ruled out. With Kieron Pollard well rested they look to have the edge which could mean more disappointment for the Warriors.
Sensational Sandeep
If the tournament is dominated by spin, there will be many reckoning that Rashid Khan, signed by the Tridents, will be the men to lead the way.
It is no surprise whatsoever that Sportsbook make Rashid the 8/1 favourite for top wicket-taker. But is that value?
As mesmerising as he can be, there is evidence that Rashid has been priced on reputation rather than record. This is only exposed when you look at the records of his rivals.
Rashid has a strike rate of a wicket every 16.4 balls and an average haul per game of 1.3. It's hugely impressive.
But it's not as impressive as our value pick - Sandeep Lamichhane. The Nepal spinner, who will turn out for the Tallawahs, trumps Rashid on career strike rate and wickets per game over their careers. At just 20, he has impressive experience with contracts in the Bash, PSL and IPL. Last season he took eight wickets in six games for the Tridents.
Given his numbers it is eyebrow raising to be able to get 20/1 with Sportsbook. He should be more than capable of breaking into the top four so an each-way wager (a quarter the odds the first three) seems like a no brainer.
Not only does Lamichanne outstrip Rashid, he also has better data than second-favourite Tahir, Walsh, the veteran Narine and his team-mate Mujeeb-ur-Rahman. In short, with strike rate and wickets per game as the filter he is the best spinner in the tournament.
Strike rate/wickets per game
Sandeep Lamichhane 13.8/1.5
Hayden Walsh 14.4/1.1
Imran Tahir 16.9/1.2
Ish Sodhi 18.6/1.1
Sunil Narine 20.2/1.1
Fawad Ahmed 21.1/1.02
Mujeeb-ur-Rahman 21.9/1.03

Most wickets
2019
22 H Walsh (BT)
16 I Tahir (GAW)
14 R Reifer (BT), J Holder (BT)
2018
22 Fawad Ahmed (TKR)
18 O Thomas (18)
16 I Tahir (GAW)
2017
17 S Tanvir (GAW)
16 D Bravo (TKR)
15 R Emrit (GAW)
2016
21 D Bravo (TKR)
20 S Tanvir (GAW)
17 K Williams (JT)
Look out Lewis
Unlike Rashid Khan, we are surprised Chris Lynn is favourite for top runscorer. It's another 8/1 shot that is begging to be beaten.
Lynn is a standout hitter on easy-paced pitches with spin threat diminished. He stands and delivers. He doesn't look for gaps. Witness his Pakistan Super League record - 166 runs in six matches. That's not the record of a favourite for expected similar conditions.
What is in his favour is an opening berth. Betting anyone outside Nos 1 and 2 is a risk. Openers have taken up nine of the 'top three' 12 positions in the last four years. Colin Munro won in 2018 from No 3, although that comes with an asterisk as he opened three times and recorded his high score.
Last year's winner, Brandon King, looks like a wager at 10/1 given his impressive numbers below but he is relatively inexperienced. That was the Guyana man's first tournament as opener.
On the data below, Back Trinbago Knight Riders to win tournament 11/4 Sportsbook (3pts) Back Sandeep Lamichhane top bowler 20/1 Sportsbook (1.5pts each-way) Back Evin Lewis top runscorer (1pt each-way)">Evin Lewis at 10/1, Glenn Phillips at 12/1 and Lendl Simmons at 14/1 (all Sportsbook) hold appeal. Lewis will be our pick, however, because of his superior spin play.
Probable opening combinations
(average/strike rate as opener last 2 years domestic)
Amazon Warriors
King 55.1/148
Hemraj 20/121
TKR
Simmons 30/129
Narine 16/153
Tridents
Charles 25.1/123
Greaves n/a
Tallawahs
Phillips 33.4/137
Walton 26.5/138.9
Patriots
Lewis 31.6/150
Lynn 29.9/146
Zouks
Fletcher 29.2/124.4
Melius n/a
Most runs
2019
496 B King (GAW)
430 L Simmons (TKR)
415 J Charles (BT)
2018
567 C Munro (TKR) *
457 G Phillips (JT)
440 S Hetmyer (GAW) *
2017
458 C Walton (GAW)
379 K Sangakkara (JT)*
376 C Gayle (SKNP)
2016
454 C Lynn (GAW)
441 J Charles (SZ)
425 C Gayle (JT)
*Didn't open for tournament entirety
***
Caribbean Premier League Preview Pat I on Cricket...Only Bettor
Ed Hawkins P-L
2020: -16.05
2019: +37.25pts
2018: +23.53pts
2017: +12pts
2016: +18.1pts
2015: +38pts
2014: +31.5pts
2013: +25pts
Based only on available prices. Does not include back-to-lay in-running match advice or commission rate. Figures 2013-2016 on 1pt level stakes. New points system (0.5pt-5) introduced for 2017. Includes Hawk-Eye stats column p-l