US Open 2020 Tips: Despite detractors, Djokovic value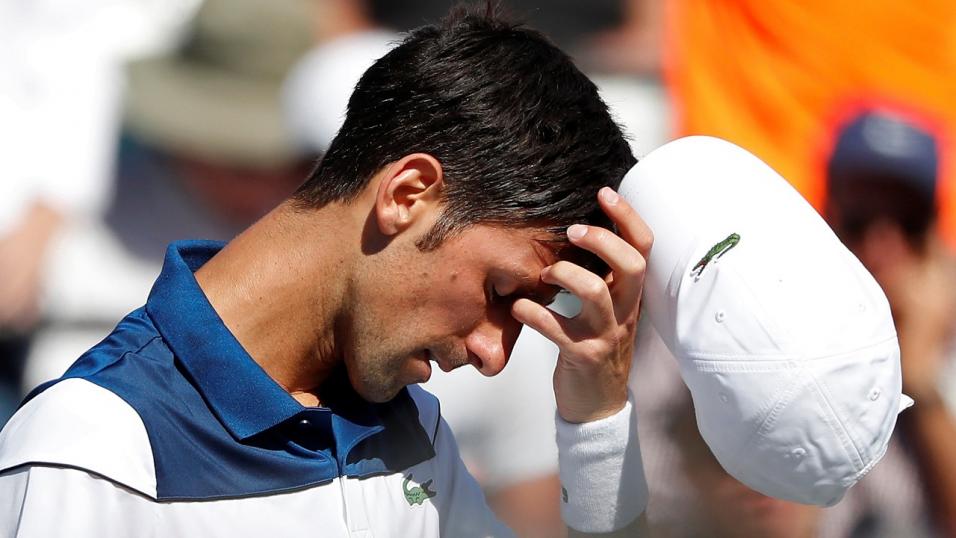 Novak Djokovic may have off-court woes, but they won't affect his US Open chances
Things might be different at this US Open, writes Jack Houghton, but the result is likely to be familiar
"It's not any old Dominic, Daniil or Stefan that can win a grand slam..."
A question from a decade ago
Nearly ten years' ago, in previewing the final of the Australian Open, I posed a question:
What do the tennis players Tom Okker, Dick Crealy and Harold Solomon all have in common?
The question had two purposes. First, and most importantly, to allow me to later make a joke about "any Tom, Dick or Harry".
But second, to highlight how difficult it seems to be to win a grand slam, and how reaching a grand slam final is not an especially good indicator that you will win one in future.
At the time of writing that preview, Tom Okker, Dick Crealy and Harold Solomon were three names among 44 male players in the open era who had reached a grand slam final - full of hope, promise and potential no doubt - before fading into obscurity thereafter and not winning a major.
Andy Murray bucked the trend
The article I wrote argued that folk were misjudging Andy Murray's chances of winning that 2011 Australian Open final. Having reached two grand slam finals in the previous two seasons, commentators were talking about a future win for Murray as if it were a certainty: he was a grand slam champion-in-waiting.
Ultimately, those commentators would be proved right in the case of Murray. He lost that year's Australian Open final and lost the Wimbledon final the following year, but would go on to record his maiden grand slam win in the US Open in 2012: a triumph of tenacity if ever there was.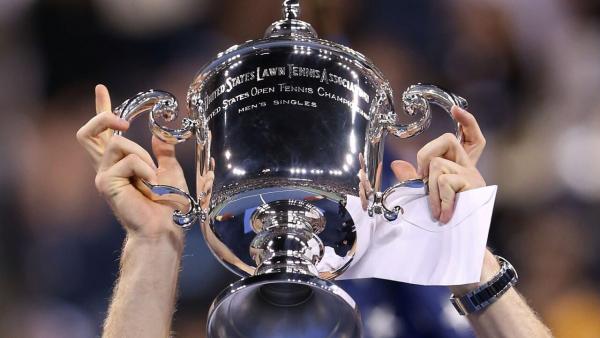 A bias for the next-big-thing
The episode highlights an interesting bias seemingly possessed by sports fans, though. Stoked by the hyperbolic pronouncements of commentators who need to fill broadcasting time, they seem hard-wired to spot supposed future greatness at an irrationally high rate.
Greatness is rare, and having three tennis players - Federer, Nadal, and Djokovic - deserving of that label in the same era is rare indeed. But just because three have come along in the last 20 years, it does not mean that more greats are on their way anytime soon.
And reaching a grand slam final is certainly not a good indication that greatness beckons. A decade after posing my Tom, Dick or Harry question, a further six players have added their names to the list of those who have reached a grand slam final but not gone on to win one.
So, beware of seeing diamonds in every bit of detritus, and resist being like the grungy teenager desperate to discover the next big band before anyone else. If you compare the ratings of every professional tennis player of all time you get a normal distribution curve. Or, in other words, most players are average, very few are great.
What's this got to do with the US Open?
This is worth remembering when assessing the relative chances of those players who have reached New York to compete in the US Open.
Several commentators are predicting that a new, rising star will win the men's singles. Several have been touted: Dominic Thiem (13.0012/1), thrice a grand slam runner-up; Daniil Medvedev (7.4013/2), who lost in the US Open final last year; and Stefanos Tsitsipas (7.6013/2), another "grand slam winner-in-waiting". Other talented upstarts who have promised much (but delivered little in grand slam tournaments), like Alexander Zverev (36.0035/1) and Roberto Bautista-Agut (60.0059/1), are also being peddled as possible winners.
The rationale for these pronouncements tends to focus on three arguments.
First, that injuries and restrictions mean the draw is depleted of talent. The absence of the likes of Nadal, Federer and Monfils mean that this US Open is more open than usual.
Second, that the superhuman powers of Djokovic are on the wane and that this, coupled with the pressure he has felt because of his involvement with the Adria Tour in Belgrade, will see him vulnerable.
Third, that the enforced break from competitive tennis will mean a larger-than-usual variance in match form, leading to more surprising results.
Not all the arguments are valid
There is some value in these arguments, but much is being overstated.
The absence of Nadal and Federer does reduce the depth of the field; however, the player who benefits most from this is Novak Djokovic.
And Djokovic's form has declined in recent seasons from his peak in 2016 (he enters the US Open around 200 Elo points down on his all-time highest rating); however, he is still more than 200 points clear of his nearest rival in New York, which translates to odds of around 1.3030/100 or shorter in any head-to-head.
Sure, it's been an unusual season and some players will lack match fitness, but at the time of writing, Djokovic is about to play in the semi-finals of his warm-up in Cincinnati having not dropped a set in the tournament so far. Who is most disadvantaged by the enforced lay-off, Djokovic, or his rivals?
Beware of confirmation bias and back Djokovic
As humans, we seek evidence that confirms what we already believe. Based on what we are told, we would be forgiven for believing that Djokovic (and the triumvirate of which he is a part) is finished with, and that it is time for new kings of the sport to be crowned.
It is easy to find evidence that supports these beliefs: the off-court troubles of Djokovic; the diminished field in New York; and the promising past grand slam performances of potential new stars.
It's worth remembering, though, that the last four seasons - which has seen news of the decline of the Big Three at its most fervent - has only seen three players win a grand slam: Djokovic, Federer, and Nadal.
Two of them might not be in New York, but they're probably not needed to see that run continue. At 1.824/5, Djokovic looks huge value to win his fourth US Open and 18th major.
After all, it's not any old Dominic, Daniil or Stefan that can win a grand slam. "Promising" past performances will likely not be enough this time.
New on Betting.Betfair - Betslip
You can now bet without leaving Betting.Betfair with our brand new on-site betslip for Exchange markets. You'll see the Exchange back and lay prices at the end of articles - simply login and place your bets as you would do on the main Exchange site

Recommended bets
Back Novak Djokovic @ 1.824/5
Discover the latest articles
Read past articles