Today's Racing News: Money talk and Wolverhampton in focus on Tuesday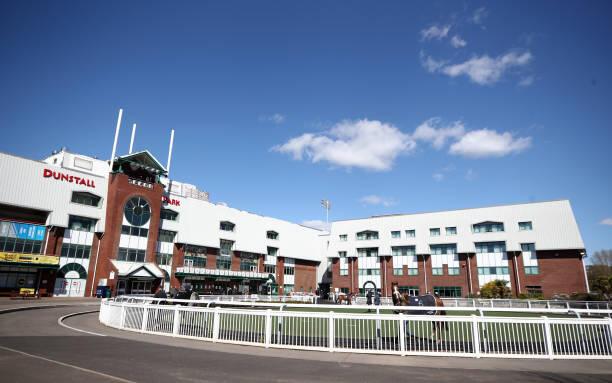 Wolverhampton has an excellent eight race card and the 16:10 is our race of the day
It's a busy day on Tuesday as we take a check on the Betfair morning markets, pay tribute to Joe Mercer and look back at yesterday's foiled gamble.
"I'm not happy at all – it shouldn't be publicised. I'm a trainer the same as anybody else and I'm being victimised."
Plenty of action today with five UK meetings. Brighton, Nottingham and Wolverhampton host the flat action while Huntingdon and Hexham meet jumps fans needs.
Tributes paid to legend Joe Mercer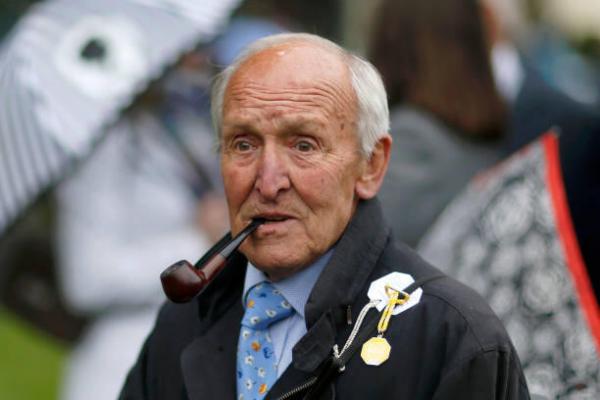 The word "legend" is used far too often but in this case it is fitting as former 1979 Champion Jockey and Brigadier Gerard partner in crime, Joe Mercer, sadly dies, aged 86.
Fans and racing professionals have paid tribute to the outstanding jockey Joe Mercer who gave more than 36 years of his life to horse racing and was made an OBE for his services to the sport.
Joe leaves behind a legacy and that's all that anyone can wish for.
Dudman's double at the ready
Alan Dudman has another juicy double for today's action at Hexham - and it's been price boosted by the Betfair traders from 40/1 to a chunky 66/1. Al's selections will now get an OddsBoost every day - you'll be able to find it on the Specials page on the Sportsbook.
A recap on the result of yesterday's gamble highlighted in the Money talk section.
Back to Lay as gamble goes astray
Not all "coups" this day in age need to be first past the post to land a gamble. In this instance, that's fortunate as all four failed to get anywhere near the winners enclosure. However, it may well be a success story for some punters that managed to lay the short priced horses of Iain Jardine's at Carlisle and Redcar on Monday.
Tomily finished 3rd in the 13:35 was as short as 5/2 on Monday morning but returned a BSP of 12.011/1.
Jump The Gun could only manage 6th in the 14:45 but was odds-on in places and hit a low of 3.55/2 on the Betfair Exchange. He returned a bigger BSP than 10.09/1.
A certain Adolph was more popular before the off than newcomer Wiganese who finished 11th at Redcar after the morning flurry forced the horse into 3.55/2 eventually returning 19.018/1.
Flood Defence touched a low of 3.55/2 on the Exchange but returned a BSP of 23.022/1 post-race.
Either way, the trainer described it as "embarrassing" and denied any knowledge and said "I'm not happy at all - it shouldn't be publicised. I'm a trainer the same as anybody else and I'm being victimised. The trainer also tweeted his frustration at being in the headlines for the wrong reasons last night to the subject of online abuse.

Those hurling abuse at a trainer who clearly had no idea of the situation unfolding on Monday morning and actually gave reasons as to why the horses will NOT win, are no more than freeloaders in search of an easy payday and are worth very little of anybody's time, including yours Iain, so chin up.
Timeform
Timeform head to Nottingham to give their three best bets of the day.
Read what the team have to say here.
Race of the day
Good to land a touch in yesterday's race of the day with Punchbowl Flyer but a switch to the all-weather for today's and the 16:10 1m 1/2f Wolverhampton Holiday Inn Handicap Class 3 0-95 is the focus.

This looks tricky but it's a race that I have a feeling will work out well .
Summa Peto returned to action in fine style at Ayr last time with a very taking six-length win in a Maiden contest on the back of a 275-day break. He was officially rated 81 before that run and the handicapper took a dim view of the form and handed him just a 2lb rise in the weights. To my eye it was impressive, and the time figure stood up well with the 7f and 1m2f races on the card to suggest this mark on handicap debut is well within reach and his form from last season isn't to be scoffed at. The first start on the all-weather surface is an unknown though and this is very, very competitive, but he will be in the mix and I have had a small wager at a favourable price.
Great King looked out of the top draw at Newcastle when he trounced his rivals by five lengths on seasonal return and the form has been given a boost by the third since and on paper that looked a competitive contest. That was a big step forward on anything he had achieved last term when a beaten favourite on both of his outings at two years and his task is now to back that up.
Ilza'eem didn't have to be at his best on seasonal return to take care of his rivals but he did it as his price tag of 4/11f suggested he would and it's highly likely he is a useful prospect in the making and will improve for the run. He bumped into a potentially top-class horse in Royal Fleet (tracker that one!) at Kempton on his final start as a two-year-old and that form is working out well. This sharper track gives me a slight doubt as to whether it will suit but that's nit picking.
Tony Calvin has a rare long range Ascot bet

Top tipster Tony Calvin has a bet for Royal Ascot.
Stat of the day
Two class droppers at Huntingdon - 17:25 Table Mountain 15/8 last ran in a Grade 3 and is now in Class 5 Company. 19:25 Stoney Mountain 3/1 last ran in a Grade 3 and now runs in a Class 3 race.
Rhys Williams heads to Ireland
Our daily tipster Rhys Williams goes in search for value at Limerick with two selections both a double figure odds.
Money talk
Who are the Betfair customers backing up and down the country today?
15.55 Brighton - Celestial Point trained by Gary Moore opened at 16.015/1 on the Exchange and is now 5.59/2.
19:35 Hexham - Farlam King 21.020/1 into 9.08/1 and still moving.
13:20 Wolverhampton - Seasearch opened up on the Betfair Sportsbook at 50/1 and is now into 12/1.
Final Word

On Saturday Frankie Dettori gave the famous look between the legs and over the shoulder on Palace Pier as he looked for dangers before pushing the button and quite frankly, he could have been looking at the TV mag for the nights watch he had enough underneath him.
It all looks very smart and cheeky when it comes off but had he got nabbed by the late rallying Ladybowthorpe, my goodness, all hell would have broken loose.
It painfully reminds me every time I see such a thing of my fairly substantial punt on Bronze River last July at Leicester. Young William Carver did something very similar but even more exaggerated - or perhaps that's my recollection given he was beaten 3/4 of a length.
He took up the running and was clear over a furlong out in a three runner field and had his rivals bang at it before turning around and taking a good long look, and then another and then another before he must have heard me scream and throw the closest dog toy at the tv "they'll catch you" - the penny dropped and he rode for his life, but it was too late, Win O'Clock had built up a run and passed to win "cosily".
Anyway, therapy over, but for the sake of punters can we just get the job done with no gimmicks? Thanks in advance.
Until tomorrow, be lucky.
Follow Daryl Carter on Twitter @DarylCarter7
Read past articles