US Open 2020: Outright and two-ball tips for Moving Day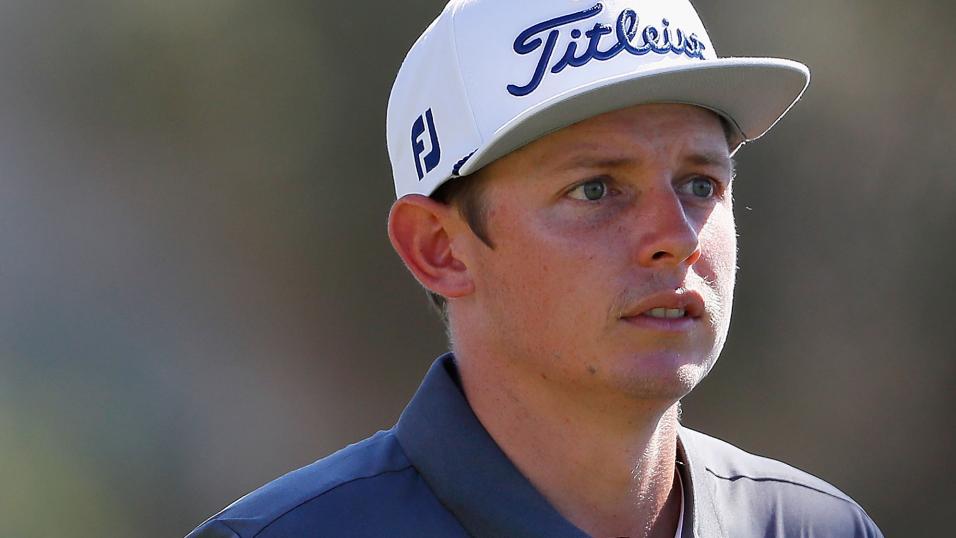 Cameron Smith has the pedigree to upset the odds against McIlroy
Entering what promises to be a thrilling weekend at Winged Foot, Paul Krishnamurty eyes up the Moving Day value on the outright and two-ball markets...
We are all set for a classic, traditional US Open weekend. Scoring conditions at Winged Foot were brutal yesterday, especially as the wind got up, and will surely get worse as the greens dry out.
Don't look too far back for a chaser
It will be extremely difficult to play catch-up. I'm sure that one or two early starters will have a great round, beating par, and storm up the leaderboard. However I wouldn't look at anyone further back than one over par at this stage.
In addition to two-balls, my advice is a dual back-to-lay on a pair of very capable types, relatively close to the lead. It isn't particularly ambitious and if either man hits the target, we'll double our money at least.
Try this back-to-lay combo on late starters
Back Jason Kokrak 3u @ 42.041/1
Back Thomas Pieters 2u @ 65.064/1
Place order to lay both players 10u @ 10.09/1
These two are out in the fourth and third last groups. By the time they tee off, I doubt more than one or two players have caught or overtaken them. There's a good chance these odds will shorten before they hit a shot.
I believe both are perfectly capable of hanging around in contention. Kokrak, a pre-tournament pick at 280.0279/1, has never won but has precisely the ball-striking skills for a challenge of this nature, and is playing well.
Pieters is a cracking price considering his ability. The Belgian's game is in my view made for elite events. Hugely powerful, outstanding from tee to green and liable to make a birdie or two against the head. That is the best way to get to a level par score around here because bogeys are inevitable.
Motivated outsiders the best play in two-balls
I'm sticking with a tried and trusted plan for two-ball betting over the weekend in majors. Outsiders are preferable, especially when they are likelier to be motivated to get every shot out of what will be a gruelling, often demoralising, weekend.
Back Christiaan Bezuidenhout 3u @ 2.89/5 (vs Day) (Starts 14.17)
Also, place great emphasis on short game excellence. Hole after hole will come down to scrambling. Christiaan Bezuidenhout is excellent around the greens. He's won at Valderrama before - one of the world's ultimate short game challenges - and the promising South African must be well motivated on this US Open debut.
Of course Jason Day is no slouch in that department either but I'm happy to oppose him at short odds as the Aussie isn't all that reliable.
Back Will Zalatoris 5u @ 2.0421/20 (vs Z Johnson) (Starts 16.41)
The nap is again the younger man, on the up. This is the first time I've ever seen Will Zalatoris but he is clearly a top prospect. Regardless of this decent start, a hole in one, or any of this week's evidence. One can see his ability from extraordinary gir stats on the Kornferry Tour.
The 24 year-old will doubtless be hungry to make a further impact over the weekend and could well do so from +4. A top-ten finish is perfectly realistic. In contrast there is no reason to think short-hitting, serial US Open failure Johnson (three top-20s from 15 attempts) will fare any better than usual.
Take on Rory with gritty Smith
Back Cameron Smith 3u @ 3.02/1 (vs McIlroy) (Starts 17.02)
This is precisely the sort of outsider bet referenced earlier. McIlroy was terrible last night and that wasn't unpredictable. His great first round came in much easier conditions. With all chance of winning gone, he may well down tools.
In contrast Smith is a grinder, with excellent scrambling skills. Twice previously, in this and the US Masters, he's battled on for a place over the weekend.
Back Thomas Detry 2u @ 3.7511/4 (vs D Johnson) (Starts 17.13)
This is more speculative but that is reflected by very one-sided odds. Dustin must come out and make birdies to get back into the event. It could easily go wrong and he could be forgiven after recent heroics and everything else he's achieved if losing a bit of interest over the weekend.
Whereas the very capable Detry has ample motivation on his tournament debut. The Belgian has college form in the States, is generally very consistent and reliable, and more than capable of landing this upset.
Back Patrick Reed 4u @ 2.245/4 (vs Dechambeau) (Starts 19.16)
Of the final group, I have much higher expectations for Patrick Reed this weekend. He's won a major and has an amazing temperament in big events. He's a master scrambler and as gritty as they come. In short, he knows this task well and thrives off it.
Whereas in contrast, I'm not convinced Dechambeau has the strategy for this type of major weekend yet. Nor does he have the same touch around the greens.
Recommended bets
Back Jason Kokrak 3u @ 42.041/1
Back Thomas Pieters 2u @ 65.064/1
Place order to lay both players 10u @ 10.09/1
Back Christiaan Bezuidenhout 3u @ 2.89/5 (vs Day) (Starts 14.17)
Back Will Zalatoris 5u @ 2.0421/20 (vs Z Johnson) (Starts 16.41)
Back Cameron Smith 3u @ 3.02/1 (vs McIlroy) (Starts 17.02)
Back Thomas Detry 2u @ 3.7511/4 (vs D Johnson) (Starts 17.13)
Back Patrick Reed 4u @ 2.245/4 (vs Dechambeau) (Starts 19.16)
Discover the latest articles
Read past articles