Kings XI Punjab v Royal Challenger Bangalore: Back Kohli to make first big contribution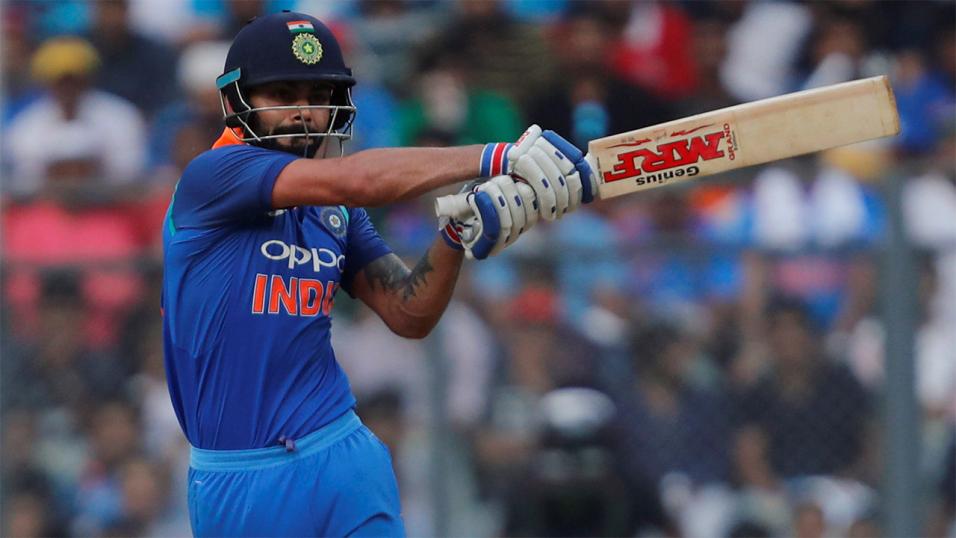 Virat Kohli's men got off to a winning start
Paul Krishnamurty previews Thursday's match from Dubai, where he says the outsiders could represent value and is backing Virat Kohli to make an impact...
"Punjab would probably have beaten a top-class Delhi outfit, were it not for one insane over from Marcus Stoinis with the bat and another brilliant one with the ball."
Kings XI Punjab v Royal Challenger Bangalore
Thursday, 15:00 GMT
Live on Sky Sports Cricket
One match in and Royal Challengers Bangalore have almost assumed their usual position as over-rated tournament favourites. If Mumbai lose today, they will probably take over at the head of the market. Reminder - RCB have never won IPL and failed to reach the last three play-offs.
RCB off to a winning start
At least they have started this campaign with a win over Sunrisers, courtesy of a late batting collapse. Follow that with a win here over perennial strugglers Kings XI and we can expect a further odds crash amid excitable speculation that this is finally Virat Kohli's year.
For their part, Kings XI mere loss of a Super Over against Delhi leaves them the outsiders of eight at 14/115.0. While not expecting much of them due to lack of spin quality, this is a harsh reaction!
There were plenty of positives for RCB in that opener. Devditt Padikkal's 56 off 42 was impressive. The 20 year-old looks a top prospect. AB De Villiers looked in fine touch and given they can call on Josh Philippe at six, this outstanding batting line-up is sure to record some big scores.
Both squads look unbalanced
However I must agree wholeheartedly with Ed Hawkins' critique of Kohli's all-stars. They remain very unbalanced. I'm sceptical Dale Steyn will be anything like the force of old. Yuzvendra Chahal is a fine leggie though and much will revolve around his effectiveness alongside Adam Zampa.
The same can of course be said about Punjab's pace-heavy attack. Their front-line seamers - Shami, Cottrell, Jordan - could be devastating if there's early swing around as in their first match but they are ill-equipped for the second half of the tournament, when spin will come into its own.
Punjab were unlucky last time
Nevertheless, it is worth noting they would probably have beaten a top-class Delhi outfit, were it not for one insane over from Marcus Stoinis with the bat and another brilliant one with the ball.
I'm not convinced their line-up is inferior to RCB. Punjab also have immense hitting power and finishing potential when the likes of Nic Pooran, Glenn Maxwell and Sarfaraz Khan come off.
Try this trading tactic
For my money, the match odds are too favourable to RCB but, as always, there is the toss to consider. Chasers enjoy an advantage here so, rather than playing before that, this is a good situation to employ my '25% rule', as explained in the latest episode of Cricket...Only Bettor.
In short, the plan is to place an order to back Punjab at 25% higher than their opening quote - here that means 5/42.24 becomes 9/52.8. The logic is that the odds swing wildly in most T20 matches and one can usually get both sides inflated by 25% at some stage. It might take merely a lost toss, early wicket or couple of boundaries to reach the target.
High scores very possible if wickets retained
There clearly aren't many maximums on offer at this big ground but decent totals are available. Delhi and Punjab tied on 157 despite both top orders being wrecked. RCB's 163 was disappointing from where they were set at halfway and 153 for Sunrisers was the result of a batting collapse.
If the side batting first can keep wickets in hand for the second half, I reckon 180 is perfectly within range at this stage of the season. I'm hoping above 2/13.0 will be available.
Whilst neither of the top batsman favourites delivered first time up, both are expected to be among the more reliable during the tournament. KL Rahul is 12-5 to lead the Kings XI list, while Virat Kohli is a 21-10 for RCB. Fair enough, but too short for my liking.
Kohli preferred to make fifty than top bat
I'd rather back Kohli at 9/4 to make fifty as that target would be far from certain to win top batsman, and at least one big innings is expected in this match.
The Indian captain makes a half-century in roughly one in every four T20s played. This big ground will reward the brilliant running which we saw from him and De Villiers in the last match.

Follow Paul on Twitter @paulmotty