Indian Premier League Tips: Kohli and Bumrah the men to beat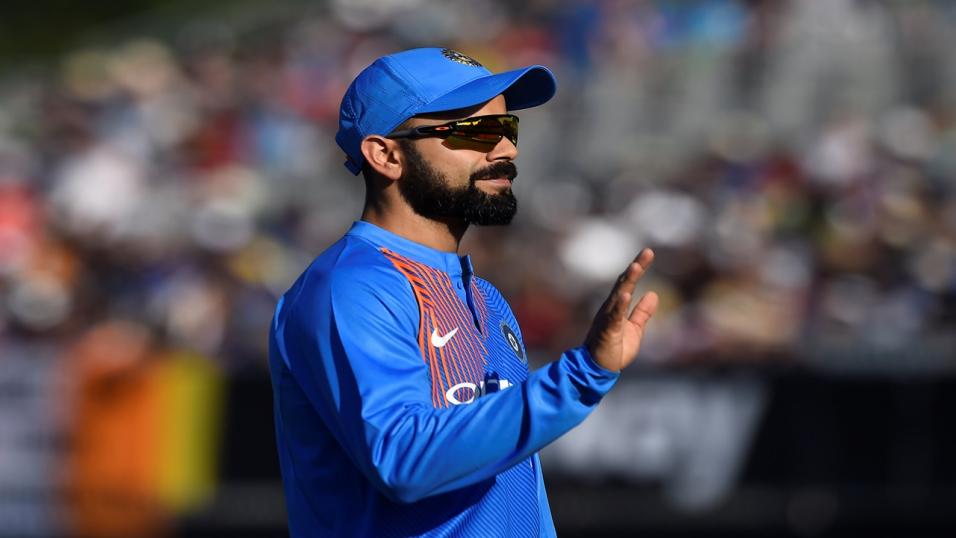 Kohli will open for RCB
Ed Hawkins does a deep data dive to reveal the best bets for the top batsman and bowler markets in IPL 2021...
"Kohli will open for Bangalore and the RPI mark is in range. He finished top in 2016 with the highest RPI for a No 1 ever at 60.8"
How to find a top-bat winner
The top runscorer often looks like a confusing array of haves, have nots, maybes, ifs and buts. It is in fact pretty simple: back an opening batsman for a team you expect to make it out of the group stages.
Only twice in IPL history has a top runscorer not batted at No 1 and 2. Only twice has the winner not made it to the denouement. Those facts separate the wheat from the chaff. A third filter? Oh go on, then. The average runs per innings required to win the thing is 45.1.
Never has it been won by a player averaging fewer than 40.1 runs per innings.
Below are the probable openers for each team and their RPI in that position.
As you can see the likes of Rohit Sharma (not much fun at Sportsbook's 9/1) has a mountain to climb to make it to the magic number, even though he should go deep with Mumbai.
We would dearly love the Indians to open with Ishan Kishan as he would be a fantastic wager at 16s. Instead we're played safe and betted him for top Mumbai - as discussed in our team-by-team guide.
Shikhar Dhawan is another who is a better wager to top score for his team. He's not far off the magical 40 mark but, forever the bridesmaid, 10/1 is too skinny. Likewise Jos Buttler at the same price, largely because the Rajasthan Royals have a struggle to get into that top four.
It is very hard to look past last year's winner, KL Rahul, at 9/1 and he featured as a Best Bet on Cricket...Only Bettor (see below). His RPI is fabulous and his form sensational. Five games on the road that is Bangalore for Punjab should help. We have had back-to-back winners before (Chris Gayle in 2012 and 2011).
Virat Kohli is also worth a wager. He will open for Bangalore and the RPI mark is in range. He finished top in 2016 with the highest RPI for a No 1 ever at 60.8. He is available at 8.6015/2 on the exchange.
Finally, an 'if'. If David Warner is fit for Sunrisers he should go well for your money.
Opening batsmen per team/runs per innings as opener
MI Rohit 26.3/De Kock 30.8/Kishan 40.4
DC Shaw 21.7/Dhawan 33.3
SRH Warner 44.1/Bairstow 37.6
RCB Kohli 33/Paddikal 31.5
KKR Gill 33.8/Rana 47.2 (5inns)
CSK Gaikwad 49.7 (4)/Du Plessis 29.7
PK KL Rahul 45.7/Agarwal 34.3
RR Stokes 32.8/Buttler 43.1
Top runscorers by year (RPI)
Rahul 47.8
Warner 57.6
Williamson 43.2
Warner 45.7
Kohli 60.8
Warner 40.1
Uthappa 41.2
M Hussey 43.1
Gayle 52.3
Gayle 50.6
Tendulkar 41.2
Hayden 48.5
S Marsh 56
Bum rush
Boxes need to be ticked for the top tournament bowler, too. Just like the batters, certain characteristics are required to finish top of the pile.
First of all, you need a pacer. Only once has a spinner won in the last five years (Imran Tahir in 2018). Only two other spinners have made the top three in that period (Rashid Khan the previous year and Yuz Chahal in 2016).
All the other 12 pace bowlers have one thing in common: they bowl at the death.
We are confident that the following will bowl at the death...
MI Bumrah
SRH Natarajan/Kaul
PK Richardson/Shami
CSK Ngidi/Thakur
KKR Krishna
RR Morris
DC Rabada
RCB Saini
Another common denominator? Only once in last five years in top three finishers (15 players) has a bowler not been involved in play-offs. The average strike rate required for a top-three finish is a wicket every 15 balls.
Last two years (all T20s) top 10 strike rates
Ngidi (CSK) 11.5
Kaul (SRH) 13.6
Rabada (DC) 14.7
Siraj (RCB) 15.4
Sams (RCB) 15.6
Richardson (RCB) 16.3
Bumrah (MI) 16.3
Thakus (CSK) 16.7
Boult (MI) 17.3
Shami (DC) 17.3
Lungi Ngidi, then, looks the standout wager at 36.035/1 on the exchange. He fits the criteria perfectly apart from one massive problem. We cannot be confident Chennai will pick him consistently. Likewise for the outstanding Sidd Kaul for Sunrisres. We've taken a risk on the massive 10/1 that Ngidi takes most Chennai wickets instead.
In a contest where one wicket is enough for the win, every game counts. That's why we swerve the exceptional Kagiso Rabada at 8/1. He is expected to miss Delhi's first game (like Ngidi) due to quarantine. Mohammad Shami has good chance, too, on the criteria but we're not wowed by the 10s.
Jasprit Bumrah, then, stands as a fine wager at 8/1. He is within range of the required strike rate, should make the play-offs with Mumbai and is expert at the death.
And one to come from the pack? Sunrisers' Natarajan at 25.024/1 on the exchange. He ticks all boxes apart from strike rate but his breakthrough into internationals ( a wicket every 13.7 balls) suggests a big season is in the offing.
***
IPL Preview Part 1 on Cricket...Only Bettor
Discover the latest articles
Read past articles