Hawk Eye on England v Pakistan Third T20: How best to back Babar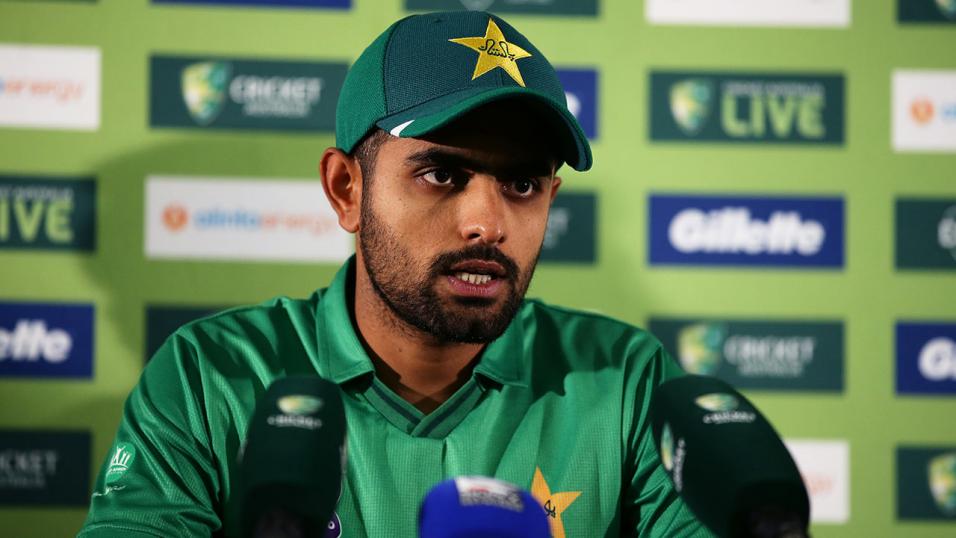 Big up Babar
Ed Hawkins crunches the numbers to work out wagers for the best T20 batsman in the world in Manchester on Tuesday...
"By filtering Babar as an opener, he has a win rate on that market of 54.5% (12 wins in 22). That means he should be more like 5/6"
England v Pakistan
Tuesday 1 September, 18:00
Live on Sky Sports
Bamboozler
We are asking that question again: do we hold our nerve? For the fourth consecutive time, Babar Azam has let us down. The man who was an even money chance for top runscorer is now on something of a drought.
And yet this is the complexity of the market. Babar is not in a funk. He has not misplaced his form, like a pensioner searching for a bus pass down the back of the sofa. He's got it and he's motoring along very nicely thank you.
The problem is, Babar is not scoring enough runs. Actually, the problem is Mohammad Hafeez. Hafeez has twice denied Babar - and us - a winner in the last two games.
Back in Lahore at the start of the year Babar was set to cop against Bangladesh. Pakistan were chasing just 137, the perfect situation for a wager on an opener to outscore his team-mates. Our man scored 66 beautifully-crafted unbeaten runs. At a strike rate of 150. And yet somehow, and we still can't work out how this happened, Hafeez pipped him by one run with a lower strike rate (136). I think the phrase used by the kids these days is 'WTAF'.
On Saturday, Hafeez did us over again. Babar was in fine form, effortlessly striking a half-century. It all looked too easy and he perhaps lost concentration, falling for 56. This let in his rival again.
When you consider the pair's respective records on top-bat markets, this is a surprising back-to-back occurrence. Babar has top scored 37.5% over his entire career (he didn't always open) while Hafeez has a 19% win rate. Two-year form has them winning at rates of 44% and 27% respectively.
Surely this is Babar's time? Sportsbook agree. Initially they priced him at 6/4 and they have now boosted him to 2/1. He is the shortest-priced batter anywhere in the world in T20 internationals. Hafeez is 4/1.
One possible alternative to a straight-up Babar top bat bet is to back him to score a fifty. We wouldn't be having this conversation if we had done so in his last two outings. Sportsbook rate him as an 11/5 chance. How often does he win?
By filtering Babar as an opener, he has a win rate on that market of 54.5% (12 wins in 22). That means he should be more like 5/6. In terms of edge, Sportsbook give us 23.2 implied probability percentage points for a fifty and 11 for top bat.
There's more value on Babar to be snaffled. He is 7/2 to be the top match runscorer. On career form (see table below) he is a 3/1 shot. No-one else (with five wins or more) gets close.
If our mantra is we only bet wrong odds, what do we do? Bet all three for a bank-manager-on-speed-dial max stakes blow out? Why not? The rules and regulations of value punting say that we should be making layers pay with proper staking when they give us the room. Five points on the lot then.
For the more shy and retiring sorts, it's a battle between top bat and 'to score a fifty'. The latter should really get the nod because it is the most 'wrong' price in terms of probability.
Top match batsman wins/matches
Babar 10/40
Hafeez 11/93
Shoaib 13/115
Morgan 9/91
Discover the latest articles
Read past articles