Hawk Eye on England v Australia Third ODI: Holding nerve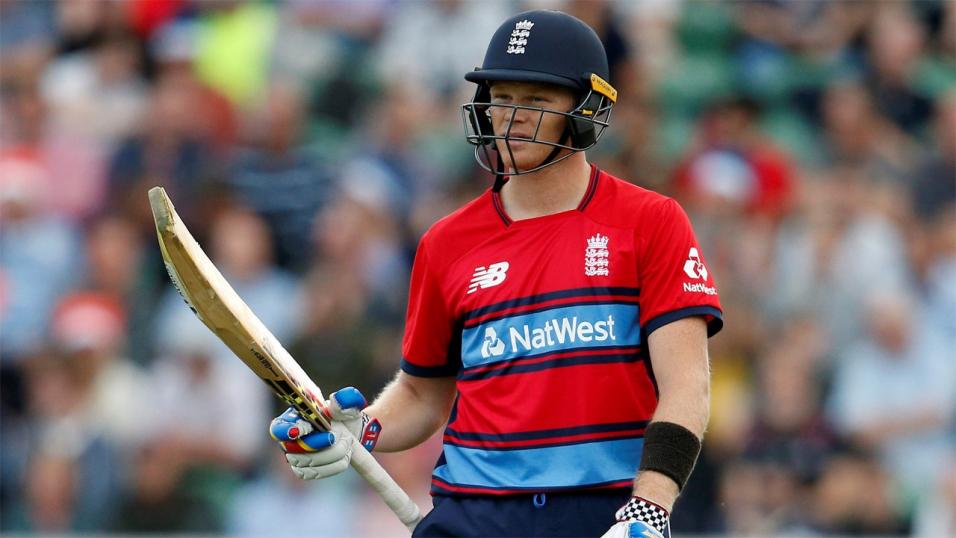 Billings has played 20 ODI
Ed Hawkins bemoans a lack of value on the the home team but David Warner still appeals at Old Trafford on Wednesday...
" We expect Buttler to be able to adapt his game to score runs but the 4/1 is way too skinny. Likewise Eoin Morgan 9/2, particularly after a win last time"
England v Australia
Wednesday 16 September 13:00
TV: live on Sky Sports
Missing Stokes
They say absence makes the heart grow fonder and even though England are level in their three-match ODI series with one to play against Australia and in with a fifty-fifty chance because of the toss of claiming a win, defeat would increase the pangs for Ben Stokes.
Stokes balances England with bat and ball. He is two players in one. Either they risk Moeen Ali as a blaster who can bowl or they pick the Curran brothers. In Manchester on Sunday they went for the latter and it proved the right call but there is no doubt that when Stokes is available again he will slot straight back in.
And we will be heartened too. When he does, we will probably automatically bet him for top England runscorer honours at around the 4/1 mark. Without him the market is bereft of value. Not a single England player is a wrong price in relation to win rate.
Jonny Bairstow at 11/4, Joe Root at 16/5 and Jason Roy at 4/1 are all overrated. On win rates they should be more like 4/1, 6/1 and 9/2. Root continues to be the worst value across the formats of any player in the world on this market.
The point is not that these players are poor, far from it. They are all excellent. And one of them may top score. But why would we bet someone to do that when there is clear evidence the price is not in our favour?
We expect Buttler to be able to adapt his game to score runs but the 4/1 is way too skinny. Likewise Eoin Morgan 9/2, particularly after a win last time.
The only one who might be worth considering is Sam Billings. On two-years-and-a-bit form, Billings doesn't qualify as a wager because he has only a ten-game study period. But, of course, Billings has played a total of 20 ODI. Does the 7/1 stack up? Alas not. Both his wins in the market have come this summer despite being afforded opportunities as opener at the start of his career.
With the toss important, much of the side markets are hard to call. Fours and sixes match bets are likely to be skewed by the team getting first use.
A couple do stand out, though. No first-innings fifty is attractive at 9/1 while no century in the same dig could appeal at 4/5. This looks a slow and tacky surface, making it hard for batsmen to flow.
England top bat wins/matches
Bairstow 11 1t/56
Morgan 9/62
Root 9 1t/62
Roy 9/51
Ali 1/55
Buttler 6 1t/56
Woakes 1/39
Billings 2/10
England top bowler wins/matches
Rashid 7 11t/62
Root 4t/62
Woakes 6 8t/41
Wood 2 6t/39
Ali 3 5t/53
T Curran 3 1t/21
Archer 1 7t/15
Mahmood 0/4
Faith in Warner


It's another test of faith at the end of a series for a tops bet. David Warner has been a wrong price twice so far. Can he make it third-time lucky?
Sportsbook go 11/4 which is an extraordinary cut from 7/2 after he was bamboozled by Jofra Archer again. Warner nicked off to Jos Buttler for six.
Before game two we wrote that Sportsbook took that view on Warner because they clearly felt the Aussie left-hander had a problem against Archer. They are right. He does. He has got him out in every game this summer and in all formats Warner averages just over eight against the fast man - he has been dismissed seven times in 11 innings off 76 balls.
Clearly, however, Sportsbook reckon that Warner's time is now. With a win rate of just shy of 30% in the last two-and-a-bit years and one success in his last eight, the time for taking a chance on his price is over. The 11/4 works out as 26.7% on implied probability so there is still an edge.
Australia top bat wins/matches
Finch 10 t/47
Maxwell 3/47
Stoinis 2/40
Smith 4/29
Warner 9/31
Carey 1/10
M Marsh 0/11
Australia top bowler wins/matches
Hazlewood 4 2t/16
Starc 5 3t/26
Richardson1 3t/15
Cummins 6 4t/36
Zampa 6 5t/34
Recommended bets
Read past articles