India v England Live Blog: How the action unfolded on the Betfair markets on Day 1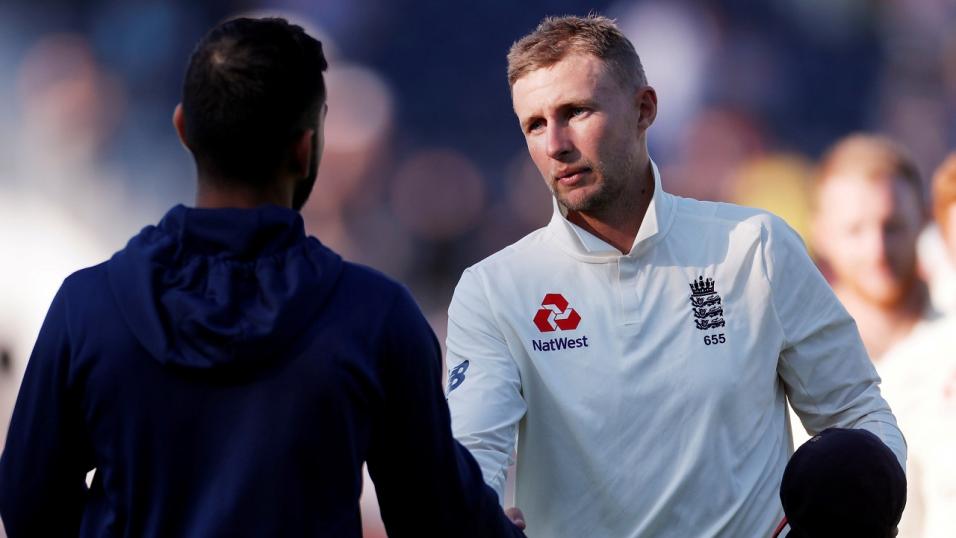 It's Root's England v Kohli's India in Chennai
With England's Test series in India snapped up by Channel 4, we convinced Ed Hawkins to set the alarm to follow the action for us in our live blog from 4am every day...
Welcome to Betting.Betfair's live blog for what promises to be a fascinating First Test in Chennai. I've taken a look at the series markets here, with tips for this Test available to view here
---
CLOSE England 263-3
England bang in charge despite that late Sibley wicket. However, the real challenge will come when it is their turn to bowl on this surface. It seems hard to imagine that they will fare any better. The draw price, understandably, has taken a massive cut. From 5.309/2 at 03.45 this morning it is now 2.166/5. India are 4.2016/5 and the draw is 3.259/4.
We're back in the wee hours again tomorrow to see if England can bat themselves into a position where defeat is an improbability.
In the meantime, the Abu Dhabi T10 is coming up on Sky Sports. The match previews are here.
And the Big Bash final is tomorrow as the Sixers clash with the Scorchers. Read the preview here.
---
WICKET England 263-3
Sibley has gone with three balls of the day remaining, leb gefore to Bumrah for 83.
---
England 249-2
The turning point in the day's play appeared to be after lunch, Virat Kohli took both Ishant Sharma and Ravi Ashwin off at the same time. When they were really squeezing England. Sibley and Root couldn't believe their luck. They have milked the bowling since. Indeed, Ashwin only returned to take the new ball. Shabhaz and Sundar have been ineffective. The former has bowled four no balls, which is unforgiveable for a slow left-armer. It gives India a headache not just for this match but the next one, too. The injury to Ravi Jadeja means India are robbed of their firecracker in the field. He has control and spin and sets the tone with the groundwork.
---
England 242-2
India are desperate for a wicket. And yet the new ball stays in its box. What are they waiting for? They've done nothing through the air or off the pitch with this old ball since just before lunch. That malaise means we will avoid having a nibble on their price at 4.804/1. Tired bodies and tired minds...hold up. New ball taken. Still not betting on them, though.
---
ROOT CENTURY England 227-2
Root's last four digs in Test matches: 228-1-186-111-100*
---
England 193-2
One required for a century from Root. A fine innings but it has to be said that apart from a 20-minute spell when he came to the crease - and on a flat wicket - the bowling has been average. Ashwin hasn't bowled since lunch. Or did I miss that when I was putting out the bins? It means that prices on England's innings runs are of note. We're now looking at even money for 475 or more to back and 2.447/5 for 500 or more. It's not the time to start getting involved in those numbers, though. The new ball is less than two overs away.
---
England 193-2
Alastair Cook saying Root is in the zone. Cowdrey, Miandad, Greenidge, Stewart, Inzamam, Ponting - can Root join an esteemed cast who have all scored tons in their 100th Test? We are aware the new ball is due so we're considering something on the match odds market. India are 4.10.
---
England 193-2
Root, in his 100th Test, closing in on a ton. He's on 85. It will be his third ton in as many Tests. It will also pout him in charge to cop for three successive top-bat wins.
---
England 178-2
The draw is now 2.447/5 favourite with India 3.1085/40 and England 3.7011/4. By the end of the day, then, we expect the stalemate to be odds-on or very close to and England to have usurped India as second favourites. The wicket is flat, flat flat. And India have issues because their support bowlers to Ravi Ashwin are just not up to it. Nadeem, on debut, has lacked consistency. Washington Sundar has been milked and his first ball on his return is swept for four.
Why do we keep wibbling about the draw? Well, from the earl hours this morning we called the status of the wicket. We also advised a trade on the stalemate price if England batted first. Had you backed the draw at 5.04/1 you would now be able to lay back to give you profits across all three outcomes. A £10 back and a £15 lay would be returning £18.40 oin the draw and £5 each on India and England.
---
England 158-2
Has Nick Knight got anything other to add apart from telling us Joe Root has only played 47 first-class matches for Yorkshire. He has said it every session so far. "He's learnt his trade at the highest level." Yes, Nick, you've said that.

Meanwhile Shahbaz continues to serve up tripe. Problems for India. Interesting, isn't it, that at this level India pick a spinner - bear in mind the hundreds on offer to them - who can't land his stock ball. Granted it is his Test debut but at the age of 31 he should be able to put it on a penny. For the record, he's bowled 28,194 first-class deliveries. Ashwin imminent, surely. Draw about to go favourite for the first time.
---
England 148-2
Back out after tea and Root goes to fifty. Easy peesy. India have continued with Nadeem after the break instead of bringing Ashwin straight back. Ishant is on, however. Perhaps Kohli is going to try to split his most threatening pair to maintain some sort of potency.
---
TEA England 140-2
Chance to make some toast, put the bins out or print the worksheets out for the homeschooling. Not that a Test match isn't the perfect maths lessons. Equations to decipher all over the shop. What price will be India be at close, for example, if England repeat that session? A partnership of 77 runs after that pre-lunch brainfade from Rory Burns. Sibley 53 not out and Root five runs from his half-century.
India out to 2.486/4, England 3.505/2 and the draw 3.1511/5. Our prediction that the latter ends up favourite by the close doing well so far on this bland surface.
---
England 127-2
Couple of moments of significant note. Sibley has passed 51, meaning our suggestion of Sportsbook's 10/11 that he busted such a mark has copped. Also, the draw is into 3.259/4. That's notable because of our pre-match recommendation for England to dig in and force the stalemate down. England enjoying a period of dominance. But Ravi Ashwin will return before tea.
---
England 119-2
England's run rate up to 3.8 in the last ten as India begin to lose their grip. Virat Kohli a bit passive. Just hoping for a mistake so he can then bring back the Ishant-Ashwin combo against the new bat. A penny for Ajinkya Rahane's thoughts. India, despite coming in to this off the back of that sensational Australia win, have been a little sloppy. They've already bowled seven no-balls and the fielding has been sloppy. Sibley clips the four. Sundar and Nadeem serving up a four-ball every over.
---
England 103-2
Yes, easier for England. The game ebbing and flowing depending on whether India have their best bowlers on as you would expect. As a result India out to 2.0421/20 as Root reverses for four and Sibley punches through the on-side. Fours both. If you're about pinching numbers for in and out trades by calling a wicket, or calling a period of batting dominance, a strategy is developing. India threat greatly reduced without Ashwin on. Nadeem and Sundar, both inexperienced, are being milked somewhat.
---
England 91-2
Drinks. Root and Sibley hanging in there. Ashwin has come off, Ishant, too.Now India 1.9620/21, indicative of the threat being diminished. Washington Sundar and Nadeem as back-up spinners to Ashwin should not worry England unduly.
---
England 85-2
Mighty tough work this for England. Sibley and Root earning their dough. Ishant is reversing it. Ashwin has it on a piece of string. India's price holding pretty steady at around the 1.834/5 mark. Crucial 20 minutes or so for England. If these two can survive they might be able to restablish the authority which Rory Burns reverse-swept away. And the draw price will be on the move again.
---
England 79-2
Ashwin has looked considerably more threatening since lunch. Indeed, it looks a completely different ball game. It is perhaps a mark of the genius he is. Before lunch he gave it a rip and tried to spin it off the surface. Without assistance from the pitch he has switched to variations, drift and flight. he's using the breeze well across the ground. A significant test, this. Root has looked unsure a couple of times.
---
England 69-2
This is Joe Root's 100th Test match. Ed Smith, Mr Del Monte himself, presented him with a silver cap to commemorate. Root is in terrific nick and is, statistically, England's best player in Asia. However, that does come with the caveat that the study period for the rest of the top six, Stokes aside, is negligible. His runs line is over 44.5 with the exchange. In those 100 tests (181) innings, he would have won at that mark 75 times. Filter that to Asia and it's 14 'wins' in 32. As good as touch as he was in on that Sri Lanka tour, it is hard to justify taking 5/6 on that bet. The unknown factor is the wicket, of course. One suspects that if Root had batted 32 times on this surface, we would probably be wagering.
---
England 67-2
We are underway again. Sibley and Root require watchfulness. Slight hints of reverse for Bumrah, who pinned Lawrence leg-before just before the break. But it is an easy-paced wicket.
---
LUNCH England 63-2
And suddenly India are back to post-toss pre-game prices. They are 1.715/7 with England 4.707/2 and the draw 4.607/2. Burns will be eating his lunch on his own after he exposed England when all the hard work had been done. Joe Root is the new man. If you missed early advice, well, it hasn't changed. The wicket is flat. It's not spinning off the straight. And England should make hay. Only if they have all caught the Burns disease do they not bust 350 or more. They should also be capable of forcing that draw price down.
---
WICKET England 63-2
Lawrence gone! And there is the folly of that Burns shot. Leg-before to Bumrah.
---
England 63-1
How has that wicket changed things? India in to 1.9110/11, England out to 4.10 and the draw 3.90. We reiterate that there is nowt in this wicket. Burns will be kicking himself hard in the shins. Or he should be. Serene progress this am until what Mark Butcher has just called a "horror dismissal". A gimme.
---
WICKET England 63-1
Burns has had a rush of blood to the head. A reverse sweep off Ashwin sees him go for 33, caught by Pant. Totally against the run of play. Dan Lawrence is the new man.
---
England 63-0
India were as skinny as 1.501/2 before a ball was bowled. They are now 2.255/4. They had drifted to 1.705/7 after England won the toss. It highlights the importance of waiting until the flip, particularly in Asia where batting fourth on wearing surfaces is tricky in the extreme. India beginning to sweat, too as Rory Burns produces the shot of the day to cream Ashwin through the onside for four. Ashwin and Nadeem, his spin partner, are getting minimal turn and it is all very easy indeed. Draw price 3.4012/5. We repeat: that will be jolly before the day is out.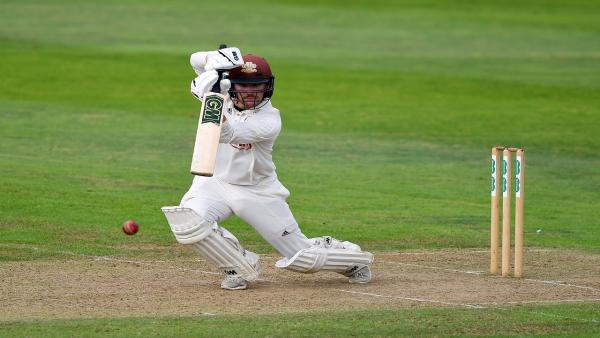 ---
England 50-0
Dom Sibley looking cosy out there. Big strides, soft hands. He suffered against the left-arm spinner in Sri Lanka. But his bat is coming down straight as as an arrow, whereas in Sri Lanka it was crooked. Once Sibley is in, he's in, if you get me. We like Sportsbook's 10/11 that he busts 51 or more.
---
England 33-0
If England don't go big here, one suspects they might not go big anywhere. Or something. Ravi Ashwin is on and despite him being India's best wicket-taker with the new ball in 20 years (seriously), he's barely moving it off the straight. What to do then? Well, the draw is 3.8514/5 and we think that's going to be favourite by the end of the day if these early exchanges are anything to go by. We're already on at 5.004/1. For innings runs, 375 or more is 2.226/5 and 400 or more is 2.61. Nowt wrong with those as it looks an absolute road.
---
England 26-0
Burns and Sibley finding life easy. Sportsbook make them both 9/2 for top bat. Sibley is yet to record a win in his career.
England top bat wins/matches
Stokes 9/41
Root 9/54
Buttler 3/32
Woakes 1/26
S Curran 2/20
Pope 4/13
Burns 3/21
Crawley 3/10
Sibley 0/14
Stokes is in to 3/1 as he is expected to bat at No 3. We advised a bet on him at 5/1 earlier in the week. With a win rate of 22% the value has gone, however. Ollie Pope still fits the bill at 5/1 given his win rate. Joe Root, despite good form, is way too short.
---
England 11-0
These are England's last 10 first-innings scores in Asia: 344-421-336-290-342-477*-400*-283-255-537. It's an average of 368. More than 325, then, should be within their grasp. Here's our first look at Ravi Ashwin.
---
England 9-0
Early doors, of course. But this wicket looks full of runs. Moving on from that data below about, first-innings runs at this ground let's look at the innings runs market on the exchange.
England are 1.865/6 for 325 or more. That really shouldn't be beyond them. On this surface. For 350 or more they are 2.13. We wouldn't by shy about taking, either.
Ishant and Jasprit are bowling at a decent lick but Sibley and Burns have noted there is minimal lateral movement. Ishant ahs managed to get one to leap and bounce. The real challenge is to come when Ravi Ashwin takes the hard cherry.
---
England 9-0
Let's shout numbers at you now.
Here are the first two innings scores from the last four Test matches, dating back to 2008 (we're reluctant to go back further for obvious reasons.
477 - 759
The 477 by England batting first. They still lost by an innings. Ouchy.
380 - 572
Australia batted first. And lost.
316 - 241
England batted first. And lost.
540 - 627
A stalemate as South Africa dug in.
---
England 2-0
India have picked a trio of tweakers in their previous two at the venue. Remember, England were well beaten there in 2016. Combining the last two Tests (the other against Australia), 66% of wickets have fallen to spin. Ravi Ashwin is India's spin king.
They have done so again. Ravi Ashwin, Washington Sundar and Shabaz Nadeem, the slow left-armer, get the gig.
England have resisted the urge to recall Moeen Ali. Instead they combine Jack Leach and Dom Bess. Joifra Archer will be used as a shock bowler alongside fellow pacer James Anderson.
---
England 1-0
Huge boost for England to bat first, then. And that suits our betting strategy as discussed in our match preview (link above). We can take a nibble on the draw at 5.004/1 as we reckon that's where we could see the most significant movement if England can knuckle down.
---
Ahoy there. Welcome to the bleary-eyed, betting hours. Things can go askew at this sort of hour so we're here to guide you through the odds and the action.
Without further ado, let's deal with the big one - the toss. England have won the toss and chosen to bat.
Now for the odds, India have taken a drift out to 1.705/7, England into 4.407/2 and the draw is 5.309/2.
The teams are as follows:
England 1 Dom Sibley, 2 Rory Burns, 3 Dan Lawrence, 4 Joe Root (capt), 5 Ben Stokes, 6 Ollie Pope, 7 Jos Buttler (wk), 8 Dom Bess, 9 Jofra Archer, 10 Jack Leach, 11 James Anderson
India 1 Rohit Sharma, 2 Shubman Gill, 3 Cheteshwar Pujara, 4 Virat Kohli (capt), 5 Ajinkya Rahane, 6 Rishabh Pant, 7 Washington Sundar, 8 R Ashwin, 9 Shahbaz Nadeem, 10 Ishant Sharma, 11 Jasprit Bumrah