Hawkeye on New Zealand v Pakistan Second Test: Do we bet Babar?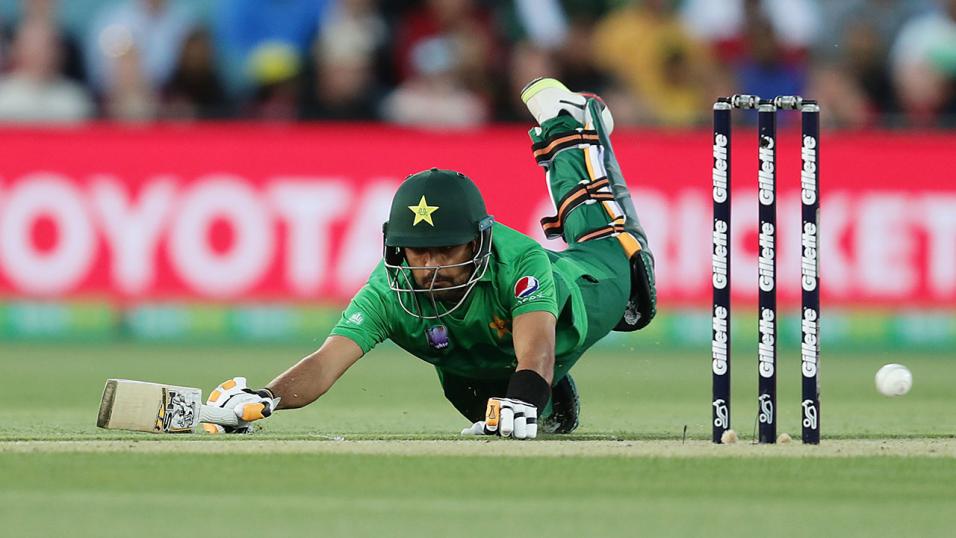 Babar is brilliant but is not a wrong price
Ed Hawkins checks the top bat and bowler markets for game two from Hagley Oval on Saturday night and finds a winner...
Babar blow out
Pakistan captain Babar Azam returns to the side after missing the Christchurch Test with a finger injury so punters get an early chance in 2021 to bet on a player who is expected to rename the Big Three - Messrs Williamson, Kohli and Smith - the Big Four.
But is Babar value? As compact, graceful and brilliant as he is, does the Pakistan No 4 rate a value wager? There will be some who will argue that because he is cut from a different cloth to his teammates, and therefore has nothing to beat, that the answer is 'yes'. And that's fine. But we really only want to be wagering if the price is wrong.
As you can see from the win rates below, Babar is their most reliable batter on the top first-innings runscorer market. But it is a hit rate bang in line with a 4/1 chance. And Betfair Sportsbook make him no better than 11/5. That means we're giving up almost nine implied probability points to the bookmakers. Ouch.
What about Sportsbook's prices for a first-innings century or fifty? Well, they go 10/11 and 11/4 respectively. Close, but no cigar for a fifty on career numbers. He has 13 wins in 29 first-innings meaning he should be odds-against. And his century hit rate makes him more like a 9/1 chance. Those are not Big Four numbers, by the way.
He is doing much better when we filter the last two years only. He's an even money shot for a fifty and a 4s chance for a ton. But, then again, the study period is only ten games. He was also underwhelming in England last summer.
Pakistan top bat wins/matches
Babar 4/20
Azhar Ali 4/22
Abid Ali 1/7
Masood 1/14
Sarfaraz 2 t/14
Rizwan 1/9
Yasir 1/17
Faheem 2/5
Top Pakistan bowler wins/matches
Afridi 4 4t/12
Abbas 3 2t/17
Yasir 5 2t/17
Faheem 2/5
Naseem Shah t/8
Head Southee
Thankfully there is a spot of value on the New Zealand top bowler market. Tim Southee was pipped by the hugely impressive Kyle Jamieson in Mount Manganui.
But despite the blank, Southee still holds on win rate with a price of 11/4 from Sportsbook. It gives us 3.3 implied probability points. Not a huge amount but enough to take on the joint-favourite, Trent Boult.
Boult is, of course, extremely dangerous. But Boult and Southee are almost as dangerous as each other at Hagley Oval. Boult has 43 wickets and Southee 37 at strike rates of 42 and 44 respectively. Why are we not betting Boult? Well because the strike rate - a key stat - offers almost nominal difference and, the big reason, Boult is not a wrong price. His win rate in inferior to Southee.
As for top bat, we said last time that Williamson wasn't value. And despite a win, his success rate is only at 29%. Sportsbook would have you believe he wins at 34.8. The only value is Henry Nicholls, who gives us a measly point at 13/2 on implied probability.
In our match preview we have advised a small interest in Kyle Jamieson at Sportsbook's 75/1. It is a bet not based on win rate. He hasn't won yet. Nor study period. He has played only five Tests. What it is based on is his pure talent. It is likely to be a price you won't believe this time next year.
NZ top batsman wins/matches
Williamson 8/27
Watling 2/27
Taylor 3/27
Latham 6/29
Nicholls 4/28
Blundell1/9
Southee 1/23
Jamieson 0/5
NZ top bowler wins/matches
Southee 7 2t/23
Boult 5/24
Wagner 7 2t/25
Henry 1/7
Jamieson 2 2t/5

Recommended bets