Caribbean Premier League Day 10 Tips: Zouks underrated in chase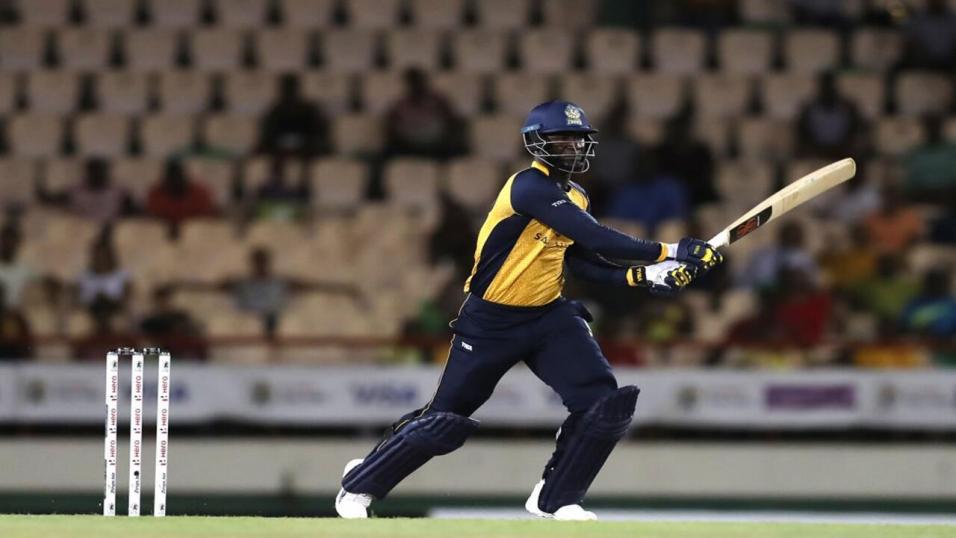 Sammy has led well
Ed Hawkins previews the action from Queen's Park Oval on Sunday with the holders fighting to stay alive...
"The turnaround by Zouks, astutely led by Daren Sammy, is hard to accept because they have been so poor for so long and they have hardly assembled a roster of stand-out talent"
Barbados Tridents v St Lucia Zouks
Sunday 30 August 15.00
TV: live on Betfair Video
Tridents hurt
Tridents looked all set for a major scalp last time out against Trinbago and receiving a major boost to their play-off hopes. But they let slip a golden opportunity.
After working hard to post an excellent 148, their bowlers set out about the defence with gusto. Trinbago didn't know what hit them and they looked beaten at 77 for six in the 15th. Cue an extraordinary innings from Kieron Pollard, who smashed 72 from 28 balls for one of T20's more remarkable comebacks.
Possible XI Charles, Hope, Mayer, Holder, Anderson, Nurse, Rashid, Santner, Reifer, Young, Walsh.
Zouks keep on rolling
Zouks have four wins from six and look assured of a play-off. Four wins have been enough in the past and they reached the magic number with a destruction of the Patriots who remain rock-bottom.
Mohammad Nabi was man of the match, claiming five for 15. Patriots were 11 for four by the end of the third and this ended the match as a contest.
The turnaround by Zouks, astutely led by Daren Sammy, is hard to accept because they have been so poor for so long and they have hardly assembled a roster of stand-out talent. But they have a team ethic and carefully-laid plans which make them more than the sum of their parts.
Possible XI Cornwall, Fletcher, Deyal, Zadran, Chase, Nabi, Sammy, Glen, Kuggeleijn, Williams, Zahir.
Head-to-heads
2020 Zouks 50-3 (Fletcher 16*, Rashid 2-24) chased Tridents 131-7 (Charles 35, Kuggeleign 2-28)
2019 Tridents 141-6 (Charles 47) defended Zouks 117 (Walsh 4-26)
Tridents 172-6 (Greaves 57) defended Zouks 101 (Holder 2-34)
Overall Tridents 10 Zouks 5
Advantage chaser
The last 21 first-innings scores at the Queen's Park Oval (1-2 denote match won by side batting first or second, most recent first) read: 148-2/147-1/112-2/110-2/148-1/111-2/108-2/151-2/134-2/185-1/167-2/191-1/152-1/180-1/170-1/203-1/223-2/195-1/158-2/152-2/156-2/147-2/118-2. That is an average of 158. The toss bi-as remains and this is the key. Look at all those wins for the chaser - 14 from 21.
Trade Zouks


Tridents will feel they have unfinished business against the Zouks after rain prevented them from having a fair go at defending 131. They will look at the Zouks batting and reckon the triple spin threat of Walsh-Rashid-Santner can cause them problems.
The match odds market is perhaps too fervent in its agreement. We expected this to be a choice affair because of the toss bias. But there is no evidence Tridents should be [1.80]. Zouks should give an all-green opportunity with the toss in their favour at [2.20]. Particularly as showers could disrupt proceedings.
Tops value
Rashid Khan has been a top-bat fancy for us but he's disappearing down the order again after a promotion to No 5. He is 33s with Sportsbook.
Nabi is 7/2 for top Zouks bowler honours after his five-wicket haul.
St Kitts & Nevis Patriots v Guyana Amazon Warriors
Sunday 30 August 19.15
TV: live on Betfair Video
Patriots suffering
The Patriots' season is surely over after their fifth defeat of the season. It probably represented the nadir, too. Against a Jamaica team they would have expected to be competitive against, they were blown away.
First Glenn Phillips tucked into their bowlers and then their batsmen, as has become a habit, collapsed in a heap. They were never up with the rate and lost wickets consistently. To make matters worse Evin Lewis looks set to miss out with a groin injury.
Possible XI Powell, Lynn, Kelly, Da Silva, Ramdin, Dunk, Joseph, Emrit, Cottrell, Khan, Jaggesar
Warriors suffer
Guyana are also in crisis, although of a different sort. While the Patriots would not have expected to be dominant, Guyana are coming to terms with their rapid fall from grace, losing four from six. If we include last year's final defeat by the Tridents it's now five defeats in seven.
That sequence is barely believable for the most powerful side in the region. What's gone wrong? Simple. Their batsmen have not turned up posting 112, 108 and 118 the last three times tbhey have batted first. They won the latter but that was a record defend. Their bowlers know they are under pressure every game.
Possible XI King, Hemraj, Hetymer, Taylor, Pooran, Rutherford, Paul, Shepherd, Naveen, Green, Tahir
Head-to-heads
2020 Guyana 131-7(Hetmyer 71, Emrit 3-31) chased Patriots 127-8 (Lewis 30, Paul 4-24) chased
2019 Guyana 122-3 (King 49, Emrit 1-15) chased Patriots 121 (Brooks 34, Tahir 2-17)
Guyana 159-2 (Hetmyer 70*, Cottrell 1-35) chased Patriots 153-8
Overall Guyana 9 Patriots 2
Guyana play
There is no doubt that Patriots are awful. They have almost certainly lost the services of their best batsman in Lewis, are demoralised and can't wait for the tourney to end. And they have a terrible head-to-head record. But do we want to bet Guyana at [1.65]?
It's a price that would have been snapped up back in the day. Perhaps this is a watching brief where we look for those sort of numbers (maybe [1.70]?) in-play with Warriors chasing. After all, they have been chasers supreme in the past and that record is not blemished yet. Expected rain will also favour the chaser.
Tops value
Kieran Powell, as we said he would, opened the batting for Patriots last time. He will surely keep this spot with Lewsi injured. He shared honours with Lewis after making 21. So why is he 13/1? It's a mistake. The chances are that a back-to-back score is beyond him and we have learnt on Cricket...Only Bettor's Myth Buster that players struggle to put innings together in clusters. But we are going to have to bet it.
Brilliant Babar and marvellous Malan? This week on Cricket...Only Bettor
Ed Hawkins P-L
2020: -40.07
2019: +37.25pts
2018: +23.53pts
2017: +12pts
2016: +18.1pts
2015: +38pts
2014: +31.5pts
2013: +25pts
Based only on available prices. Does not include back-to-lay in-running match advice or commission rate. Figures 2013-2016 on 1pt level stakes. New points system (0.5pt-5) introduced for 2017. Includes Hawk-Eye stats column p-l
Recommended bets
Trade Zouks bat 2nd [2.20] to [1.60]