Wimbledon Tips: Support the unavailable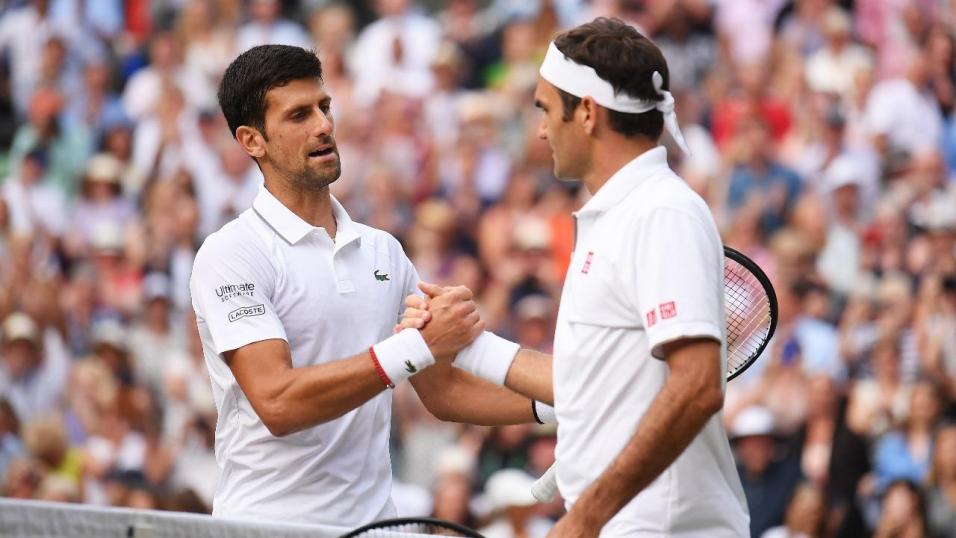 Djokovic and Federer have little to prove on grass, but others do
We've understandably become accustomed to the same high-profile names, writes Jack Houghton, but the savvy punter recognises the need to search beyond the customary
"Scribble down on a piece of paper the seven best players who are likely to perform well at Wimbledon. No peaking at the form, just write the names down...."
Irrational beings
Punting success is often thought to rely solely on your ability to make predictions about the future. In large part, of course, this is true. Writing before the recent French Open I argued that profit or loss was driven by our ability to identify value: a situation where the odds available on an outcome are more lucrative than the actual chance of that outcome occurring.
However, punting success is also driven by our ability to control ourselves. As decades of psychological research demonstrates, we are not the logical beings that we like to perceive ourselves as. Rather, we are riddled with irrationality, and will often act on impulse despite knowing that better options are available to us.
For many punters, then, long-term success is not driven by our ability to create analytical spreadsheets, but by our capacity to believe what they are telling us and act on them, rather than being distracted by our irrational and emotional demons.
Availability biases
One well-established cognitive shortcoming is the availability bias. When asked to think about any situation, humans will - quite naturally - search their memories for the most immediate examples that are of relevance. That's fine, as long as the examples we find are the most pertinent.
It's the availability bias that can sometimes make it feel as if the world is falling apart. With the media naturally reporting events of note (think terrorist attacks, natural disasters, oil spills and the like), rather than long-term trends like rising life expectancy, falling rates of global poverty and increasing levels of global education, it is hard for us to accurately assess the state of the human condition.
For punters, the availability bias can damage profitability. I went through a period about a decade ago of continually opposing Rafa Nadal when his matches stretched beyond three sets. It was a disastrous in-play strategy, as it turned out he was quite good when his matches went long.
I realised after a while that I had been influenced by watching Nadal in a press conference at the 2011 US Open, where he collapsed with cramps. Rather than seeing that event in a wider context - as no doubt a fuelling mistake by an otherwise superb athlete - I decided this was an indication of a player who lacked endurance.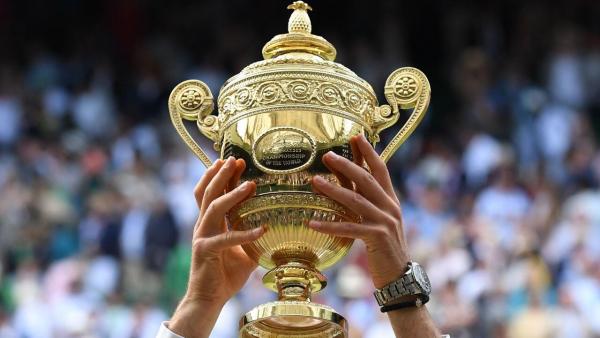 Who are the best players at the moment?
I mention the availability bias because it is likely relevant at this year's Wimbledon Championships.
Humour me... scribble down on a piece of paper the seven best players who are likely to perform well at Wimbledon. No peaking at the form, just write the names down.
I wonder if you have any of these names: Novak Djokovic, Stefanos Tsitsipas, Daniil Medvedev, Alexander Zverev, Andrey Rublev, Dominic Thiem, and perhaps even Roger Federer?
Prior to his withdrawal, you probably would have added Nadal to that list, too.
In many ways they would be sensible choices. Between them they have won just about every ATP Tour and Grand Slam event in the last few years, and they are certainly the most marketed and featured players of this generation. There's even a helpful narrative - the old guard of the big three versus the new pretenders - which cements them firmly on the tips of our cerebral tongues.
And in some ways the choice of those seven is backed up by performance data, too. Any sensible approach to rating players, whether that used by the ATP or those employed by punters, would likely have most or all those players firmly positioned towards the top of a list of the world's best.
Indeed, including Nadal, they make up seven of the top-eight according to my Elo ratings (only Federer doesn't make it).
Top seven, or outside the top 16?
The information that's available is not always the right stuff to focus on, though.
Remarkably, if I re-run my ratings, but this time only include matches played on grass, only one of those players appears in the Top 16, and that's Novak Djokovic.
What to make of it all?
There are different ways to approach this seeming anomaly. One is to be rightfully sceptical. After all, with only eight grass tournaments of note in any one year, and all grass tournaments being cancelled in 2020, it's reasonable to argue that the sample is too small, the conclusion is over-extrapolated, and the data is out of date, with it not taking account of the recent rise of the players mentioned above.
Another way, though, is to recognise within it the need to be hesitant when considering the chances of those seven players. Djokovic (1.9310/11) and Federer (16.0015/1) might have little to prove on grass, but the rest of them do.
Some less available names
So, it might be worth considering some longer-priced options. Along with Djokovic and Federer, making up your Wimbledon top eight should be Marin Cilic (100.0099/1), Ugo Humbert (150.00149/1), Matteo Berrettini (17.0016/1), Felix Aliassime (120.00119/1), David Goffin (1000.00) and John Isner (250.00249/1).
For the sake of a recommendation, Marin Cilic is the value call, but a more profitable approach is likely to revolve around opposing those wunderkids who haven't proven anything on grass in individual matches, and backing those who have.
Get a £5 Free Bet on Multiples - Every Day!
Place £20 worth of Multiples or Bet Builders over the course of a day, and, after the bets have settled, you'll get a free £5 bet to use on Multiples or Bet Builders. Bets must settle before 23:59 on the day they're placed. No opt-in required, T&Cs apply.
Recommended bets
Discover the latest articles
Read past articles