Paul Nicholls on the Trainers' Championship: Win or lose we have given it our best shot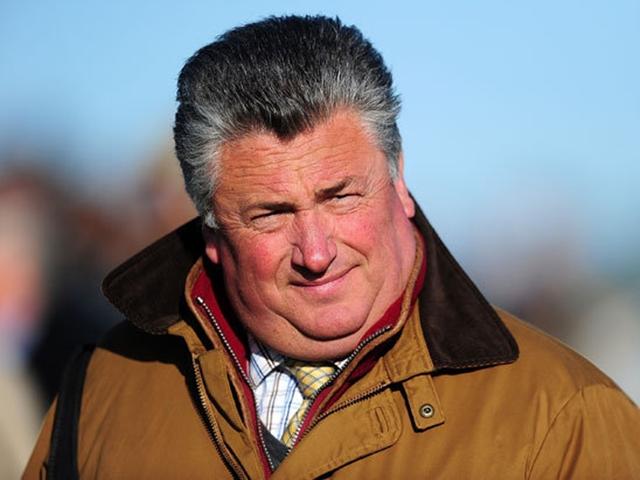 Paul Nicholls is back in front in the trainers' championship and is delighted at how the season has gone
A tremendous run of form - including victory in last Saturday's Scottish Grand National - has edged Paul Nicholls back in front to be this season's leading National Hunt trainer, and here the Betfair Ambassador gives his exclusive thoughts on a big week ahead...

"Saturday's four-timer at Ayr highlighted by the success of Vicente in the Scottish Grand National provided one of the most uplifting days of my career."
They say a week is a long time in politics. I suspect this week will feel even longer for myself and Willie Mullins as our duel for the trainers' championship reaches its climax at Sandown on Saturday.

After Team Ditcheat experienced a rare blank at the Grand National meeting it was understandable that many people were writing off our chances of landing a 10th title. I don't mind admitting that at that stage I, too, thought we were dead and buried with Willie holding a lead of over £180,000.

But we kept chipping away last week before 10 winners between Friday and Sunday saw us sweeping back into the lead again.

Saturday's four-timer at Ayr highlighted by the success of Vicente in the Scottish Grand National provided one of the most uplifting days of my career.

Four more winners at Wincanton on my birthday on Sunday gave further impetus to my bid to retain the title.

It certainly helps that the horses are in such sparkling form at home and on the track as the season comes to the boil.

I plan to have runners every day this week before a showdown at Sandown on the final day of the season which seems to have caught the imagination of the public. I've made lots of entries at Sandown and will finalise plans nearer the weekend.

Having reached this point with a lead of just over £45,000 I am obviously going to fire as many shots as I can.

But win or lose we have enjoyed a great season when you consider that we had only had five winners by October 1 and that arguably we have only one Grade 1 horse Silviniaco Conti in training and he has had more than his share of problems this season.

You can't just go out and buy horses like Kauto Star and Master Minded any more. Those days are gone.

So we have concentrated on recruiting and bringing on promising young horses for the future such as our juveniles and the group of bumper horses that have been so successful lately.

Given our lack of current stars I'm thrilled that we have won 115 races, earning almost £2.3 million in prize money for their owners and we are on course to have more winners than any other yard this season, which is, I think, a first for us.

I've entered five in the bet365 Gold Cup on Saturday including Just A Par who won it in such dramatic style a year ago.

This time I'd say our main hope is Southfield Theatre, a proper horse who is on his way back now having had training issues earlier in the season. His was the first name I pencilled in for this race.

You can put a line through Southfield Theatre's early races and he schooled really well this morning.

I've given Dodging Bullets two entries on Saturday. Like several more of our runners at Sandown he will appreciate drier conditions underfoot.

I do tend to feel the pressure on these big days because I hate the idea of letting people down when things don't work out. But ours has always been a team effort and I am encouraged by all the messages of support that we have had in the past few days.

Win or lose we have given it our best shot and if Willie Mullins is crowned champion trainer on Saturday I will be the first to shake his hand and say well done.