Paul Nicholls: Dreading the thought of Kempton closing but Ascot should get the King George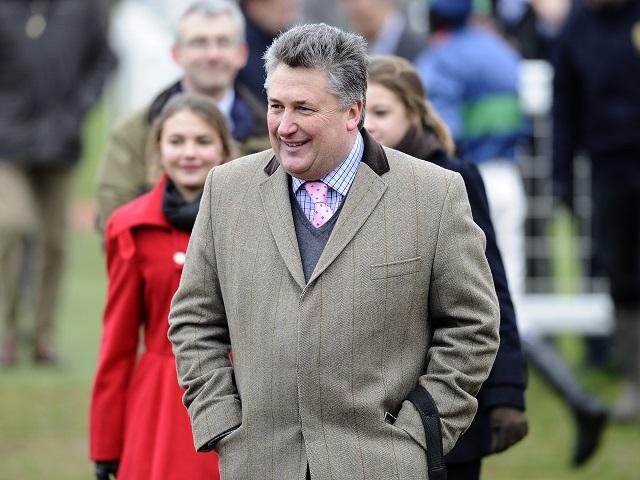 Paul Nicholls would like to see the KIng George moved to Ascot if Kempton closes
Betfair Ambassador Paul Nicholls was shocked at the news that broke earlier in the week about plans to sell Kempton, and here he gives Betting.Betfair his exclusive views as to why Ascot should get the King George Chase and not Sandown...

"So at the moment I feel strongly that to have a balanced view I need to know a lot more detail about these startling proposals before making up my mind."
The sight of jumping taking place at Kempton yesterday was a timely reminder of what we will all miss if the Jockey Club succeeds in its plan to sell the course for housing.

Like everyone else I have spoken to I was shocked when the news broke in midweek.

I am confused, too, because at first it sounded as though the decision to build up to 3,000 houses on the track was a done deal.

But as the days have passed it has become clear that there is massive opposition to the plans in plenty of quarters including, crucially, the councillors on the local authorities who have the final say.

Will building really take place, was a secret deal agreed behind closed doors before the announcement or could this be a white elephant?

At this stage it is impossible to say.

The Jockey Club insist they intend to use the proceeds of the sale to refurbish and upgrade Sandown, invest a fortune into jump racing and build a new all weather track at Newmarket.

We've been told that £100 million will be raised from the sale of Kempton yet that is balanced by the Jockey Club's current debt of £115 million.

Yet in the next breath their group chief executive Simon Bazalgette is promising an investment of £500 million in our sport over the next decade.

That type of mega funding for jump racing from the bottom upwards sounds terrific to me but I surely cannot be the only one wondering where all this money is coming from.

So at the moment I feel strongly that to have a balanced view I need to know a lot more detail about these startling proposals before making up my mind.

On a personal note I've enjoyed no end of good fortune at Kempton, a great jumping track where you know you will find better ground through the season more than at any other course in the country.

It is a speed track that suits bold jumping, free running chasers, brilliant horses like Desert Orchid, Wayward Lad and Kauto Star who set the place alight every Christmas.

I have had so many magical days at Kempton, some of the best of my career with lots of success including nine winners of the King George V1 Chase, five of them by Kauto Star.

So obviously I dread the thought of the doors at Kempton closing for the final time and hope it doesn't happen.

And while I think all my King George winners would also have won the race at Sandown, because they stayed so well, I am not in favour of the proposal to switch the race there.

Given the choice I'd move it to Ascot, a much more suitable venue from a racing point of view as it is an outstanding jumps track with excellent facilities and the necessary infrastructure to accommodate a large crowd.

Just imagine around more than 30,000 jumping enthusiasts at Ascot on Boxing Day for the most important jumps race in mid winter.

That would be superb, much better than the race being held at Sandown which would be packed out with half that amount of people. Plus the fact that the ground is almost always bottomless there at that time of year.

These are things that need to be seriously considered if Kempton is sold.