Paul Nicholls: Join me as I take over @BetfairRacing for a Cheltenham Q&A!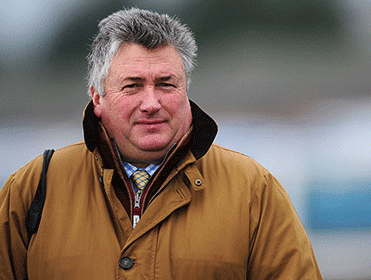 Join Paul for the live Q&A on Monday night
With Cheltenham fast approaching, Paul Nicholls is joining us to conduct an hour-long live Q&A session on our racing Twitter feed, to discuss his thoughts on the Festival and answer your burning questions...
On Monday evening (Feb 23) from 20:00 to 21:00, I will be taking over the @BetfairRacing feed and hosting a live Q&A.
Anyone with a Twitter account can submit questions - simply send them to @BetfairRacing, using the hashtag #AskPaul. I will endeavour to answer as many as I can over the course of the hour.
As I have discussed in my Betting.Betfair column in recent weeks, we're sending a strong team to Cheltenham and all at Ditcheat are hopeful of a successful week.
Join me for what should be an informative and interesting live discussion! And don't worry if you can't join in the discussion at it happens - there will be an article here on B.B in the following days summarising the main points.
Follow @BetfairRacing and @PFNicholls now.
Discover the latest articles
Read past articles