Kevin Blake: Minella Indo ready to graduate to the big leagues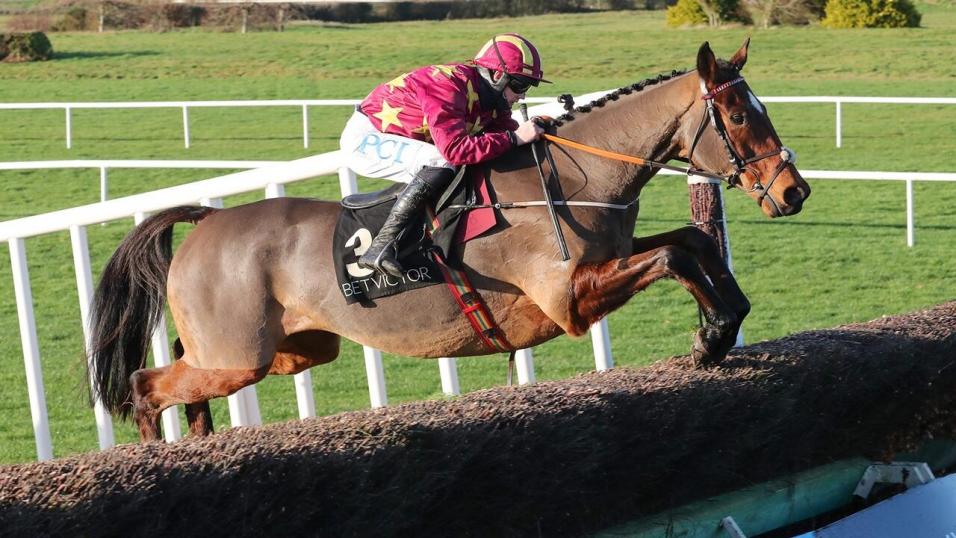 Minella Indo is back in action in the Savills Chase on Monday
Kevin Blake reflects on last season's RSA Chase and the campaigning of Minella Indo, and tells us why it's a whole new ball game this time around for the Gold Cup contender...
"It was a tough defeat to stomach for Minella Indo supporters, but it was a performance that sown the seeds for what could well be a glorious vindication a year later in the Gold Cup."
The RSA Chase at the Cheltenham Festival last March was one of the more contentious races of the week and it remains a subject of debate. Champ got to the line in front having looking beaten for all money after jumping the second-last fence, producing a Lazarus-like comeback to surge to the front close home and beat Minella Indo and Allaho.
Many took the view that the fact that Champ was still able to win the race despite being left with so much to do suggested he was clearly the best horse in the race and would go on to confirm that in the future. I took a different view.
For me, Minella Indo was the best horse in the RSA Chase. It should be remembered that he went into the race off the back of a far-from-ideal preparation.
Tough defeat to take but bags of promise
This season, Henry De Bromhead has repeatedly emphasised that Minella Indo is a hard horse to get fit at home and that he will go out of his way to race him as regularly as he can. Thus, one can only look back on his novice chase campaign last season with a sense that De Bromhead word's this season reflect a lesson learned from getting just two runs in maiden chases into Minella Indo prior to the RSA Chase.
It wasn't just from a conditioning standpoint that only having two runs prior to such a test was far from ideal, as Minella Indo was very much learning on the job in terms of his confidence in his jumping. His chasing debut at Gowran Park had seen him show plenty of caution, shortening up and adjusting to his right at many of his fences.
He showed more confidence on his second start over fences when winning a maiden chase at Navan, but he was still far from the finished article.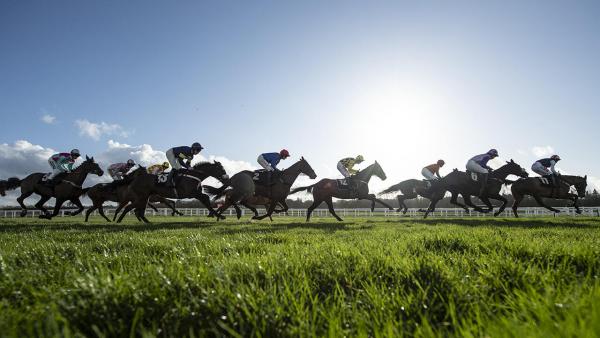 Thus, being asked to tackle a fearsome contest such as the RSA Chase off the back of such a prep was a very big question to ask of Minella Indo, yet he still nearly got the job done.
His jumping took another big step in the right direction on the day, with him jumping notably well and bravely. Having engaged in a prolonged tussle with what seemed to be his only remaining rival of note in Allaho, Minella Indo mastered that one approaching the final fence and looked set to prevail.
However, in one of the more agonising reversals seen all week at the Cheltenham Festival, Minella Indo made his only mistake of the race at the final fence and proceeded to idle notably up the run-in. He still looked as though he would hold on dourly only for Champ to come from no where and nail him close home.
The thought that he was idling in front was endorsed by the fact that once Champ came into his vision, Minella Indo picked up again in the closing strides and went away from Allaho, but it was too late for him to get back at Champ. It was a tough defeat to stomach for Minella Indo supporters, but it was a performance that sown the seeds for what could well be a glorious vindication a year later in the Gold Cup.
Great start to the season but tough task awaits
Henry De Bromhead has set his stall out with Minella Indo from the outset of this season. He made it his stated aim to run Minella Indo much more often than he had in 2019/20, feeling that he will thrive on racing and benefit from more experience. This intention has translated into two pre-Christmas outings, both of which have left his supporters with nothing but positives to review.
Easy victories at Wexford and Navan have allowed him to exhibit tactical versatility and assured jumping that will very much stand to him when he faces tougher tests.
Such a test is now imminent, as Minella Indo will step into open Grade 1 company for the first time in the Savills Chase on Monday. He faces tough opposition, primarily in the shape of Delta Work, Kemboy and the resurgent Presenting Percy. It will represent the toughest test of his career, but one that I feel he will be equal to.
It promises to be a fabulous race and coupled with the imminent return of Al Boum Photo in a potential clash with Monalee in the other Savills Chase at Tramore, the pecking order in the Irish staying chase division could well have a different look to it by this time next week.