The Football Furlong: Andy Goldstein meets Paul Nicholls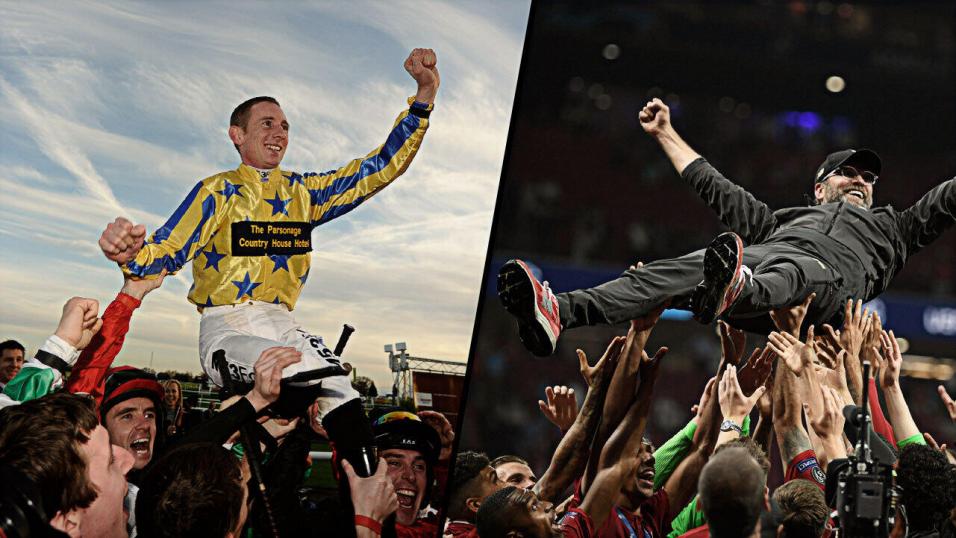 Backing a winner: There are plenty of parallels between elite racing and football
To show football fans how much they probably already know about horse racing ahead of Saturday's Betfair Chase, Talksport's Andy Goldstein sat down with Paul Nicholls to discuss the similarities between the sports...
"Sir Alex and I are similar in that we don't like losing too much. Whenever I've needed help or guidance he has always been there."
Listen to the podcast here and read below for the best bits of the conversation...
Andy Goldstein: A football manager has a number two, and a team of coaches to support him, so do you have a similar set up?
Paul Nicholls: It's all about teamwork here. We have meetings every morning and I oversee all the training. Every horse would do two hours' worth of exercise each day. Everything we do is for fitness so that when they turn up to the races they are in the best condition possible.
All the horses are out for about an hour-and-a-quarter each day and most will have an hour on a horse-walker - the equivalent of going on a treadmill really. You want them to be ready to run for their life on race day.
Seven people have won the Champions League as both a player and a manager. You were a successful jockey before you were a trainer. Which do you get more joy from?
I was always starving as jockey to make the weights. I hated that! Training is completely different to riding horses. Its 24/7 and there is no comparison between the two.
Are there similarities between football managers and horse racing trainers, in terms of the way you look for talent?
What I do is very similar to what Sir Alex Ferguson did at Manchester United. You are always looking for good talent and lots of things go into that. Young horses can look very good but, like some young footballers, they won't reach the top for various reasons, both mental and physical.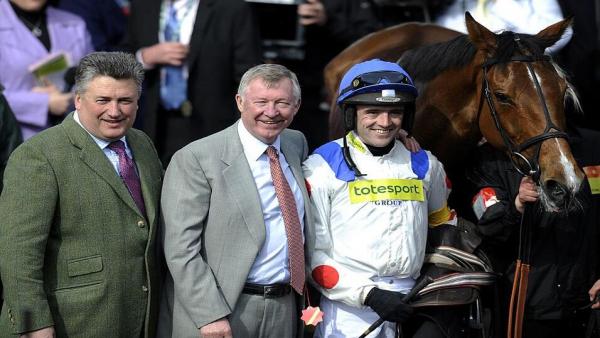 When they're three-years-old you have a pretty good idea of how they are going to grow. They're fully-mature at six or seven. Plenty of small horses turned out to be very good.
Sir Alex loves winning and we're similar in that we don't like losing. Whenever I've needed help or guidance he has always been there.
One of the main considerations we look at is the ground. Some horses will want fast ground or soft ground so you always keeping an eye on that. Every horse has different preferences, so it's just about trying to work out what suits each horse. Just like footballers you have to get to know the horse as an individual and understand what makes them tick.
What can you do to turn a horse into a superstar?
strong>Fitness is the biggest key to our success. It's hard to make an ordinary horse into a superstar, either they have the ability, or they don't. The furthest our horses would go is five furlongs at home and we would give them a final workout the day before the race.
Bringing horses through, just like players at a football academy, from the start of their career is something that gives me a great deal of satisfaction.
I always remember the phrase "Once good always good, once rubbish always rubbish." That is something that I always keep in mind as you are always looking to improve your squad.
What did you see in Kauto Star, Denman and others to know they would be great?
Kauto Star was just different. He stood out from the moment that he came into the yard and it was a golden time with the likes of Denman and Master Minded in the yard too. I was very luck to have them all in the yard.
There are so many different types of football, so what are the different styles of horse you train?
Every horse is an individual and you have to get to know them all - just like a manager with his players. Some horses want a test of speed and some want to go a longer trip. A lot of horses can run from the front and in from behind. The fitter that you can get them the more options it gives you. Tactics are massively important and I discuss them with the jockeys.
Everyone has a different way of doing things. If you get a good front running horse that likes to jump they can be very hard to beat.
We spend a lot of time on our training ground in the schooling arena to maximise their potential.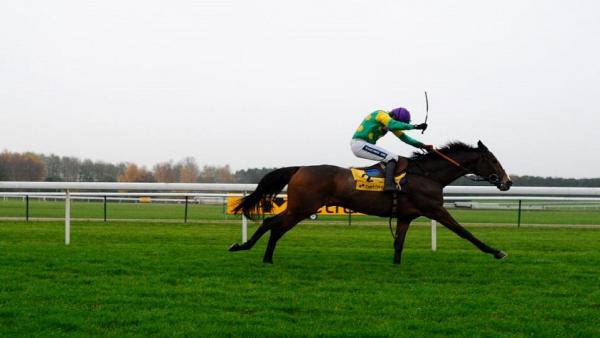 Do some horses prefer certain jockeys?
Definitely. Frodon and Bryony Frost is a perfect example of a good partnership. What they have is unique. Kauto Star and Denman got on brilliantly with Ruby Walsh but less so with Tony McCoy and that's the way that it goes sometimes.
Are there days when even great horses wake up and aren't up for racing?
Horses do under-perform on occasions. They can't talk to us like footballers, but you can see the tell-tell signs. If a horse was a little lame or stiff on the morning of a race then you would withdraw them, but they can run below par from time to time.
Confidence is key and horses can lose theirs, just like people. You have to help them get their enthusiasm back. Cyrname is a perfect example of this. He had a bad fall at Ascot and it took a while to get him back. We did lots of work with him and he went to Wetherby, full of confidence and won in great style.
How do you prepare a horse for a big race?
With a good horse you know the program that is set out for them. This is why it's vital that you get to know your horses. You have to pick their targets as you want them to perform to their best.
On the day of a race our horses do lots of walking to get them warmed up.
One thing that we do is lots of jumping with our horses and, on the whole, this mean they know what they are doing when they reach the track.
When we are schooling our main jockey Harry Coben would ride the horse but on a day to day basis the lad or girl that looks after them would ride the horse. The bond that they have is invaluable as they can feed information back to me.
All the best horses will be running in The Betfair Chase and Clan Des Obeaux will be our main hope. Winning big races, like a manager winning the big games, means the most. I've won the Betfair Chase six times and hopefully we'll continue to be as successful in this race on Saturday.
Boost your odds on one horse every day!
Choose your own Horse Racing bet to boost by claiming a MyOddsboost token.
Claim one token every day from November 16 - December 5. T&Cs apply - click for details.