US PGA Championship 2021 Top 5/10 Finish Tips: Thomas can show class at Kiawah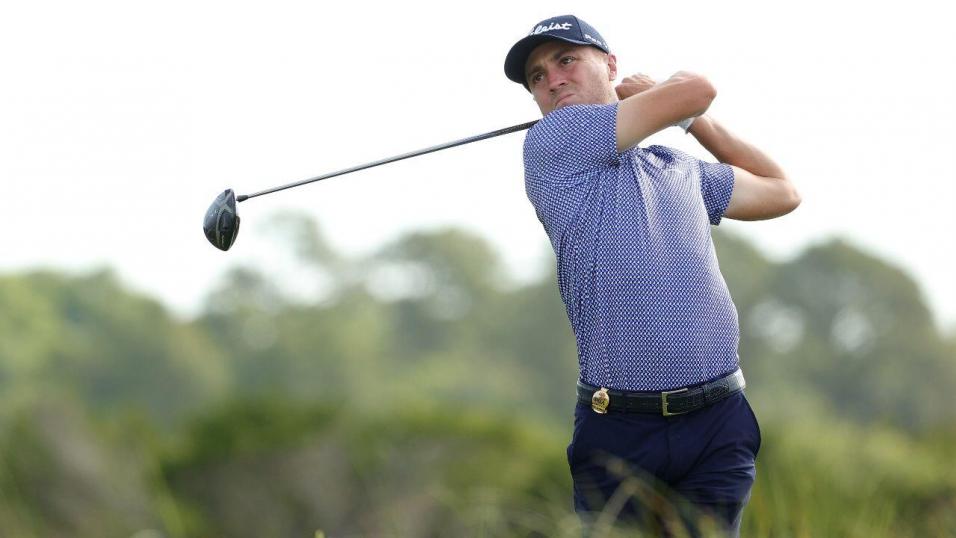 Justin Thomas can crack the top five
Dave Tindall assesses the mood of the players and arms you with the stats that matter for a punt on the Top 5 and Top 10 Finish markets ahead of the 2021 US PGA Championship...
"Reading through the quotes, it makes sense to look for an elite iron player who can show some magic around the greens. Looking at the stats this season, Justin Thomas ranks second for Strokes Gained: Approach and is 10th for SG: Around The Green."
Rory McIlroy - 2012 Kiawah champ comes in on a win
The winner at Kiawah in 2012 by eight shots and he returns on a high after taking victory in the Wells Fargo. So does Rory think the course will play the same?
"It's different," he said. "It's not going to be as easy around the greens as it was last time. Last time in August it was hot, humid, the paspalum was like really strong and dense and lush, so the ball would just sit right up on top and it was so easy to just get your lob wedge out, clip it, spin it. I feel this year they're a little more bare, a touch linksy in places, especially with the wind and the dry weather.
"I don't think it's going to be quite as simple as it was around the greens like last time. If the wind keeps up like this again this week, that's what you're going to have to do well is chip and putt well."
Rory ranked first in Scrambling in 2012 and was also first in that category at Wells Fargo.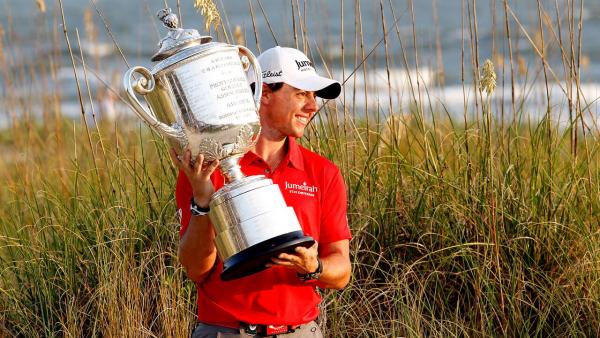 Last four events: 1-MC-28-MC
Course form: 1
Last 50 starts - Win: 10%, Top 5: 34%, Top 10: 56%
Jon Rahm - Form slipped but course should suit
This was what John Rahm said on Tuesday: "As a fan of Pete Dye golf courses, you kind of know what to expect. You get to the tee, you expect a fairway that you're not really going to see, deceiving off the tee, very deceiving to the eye on every single shot, much like TPC Sawgrass. You have a shape off the tee and another shape coming into the green. It's a true ball striker's golf course.
"I enjoy the challenge, and I typically really enjoy Pete Dye golf courses, so I can't wait to play the front nine, which I haven't played yet, and get it going this week."
Rahm comes in showing a little bit of a dip in form which isn't ideal and that makes him less appealing for a top 10 bet than a few months ago when he was racking them up in his sleep.
Last four events: 34-MC-5-5
Course form: Debut
Last 50 starts - Win: 10%, Top 5: 32%, Top 10: 58%
Jordan Spieth - Grand Slam bid for form horse
Spieth arrived late to Kiawah so couldn't offer any first-hand experience in his Tuesday press conference.
"I haven't played a hole yet, so yeah, I'll let you know. We had some weather issues in Dallas and then got in a little later than expected. From what I've heard you've kind of got to get some good lines off the tees. And then a lot of it being a second-shot golf course, having to really control your distances from 160 to 220 in the wind and being able to hit as many greens as possible with this paspalum.
"I think getting on to those greens in regulation is going to be very important this week, and inevitably windy conditions being on the water. I really like Pete Dye golf courses. I don't think I've fared extremely well on them because they have to be played with such patience. When it's a major, I feel like I do a better job of that in general."
He did that at Dye's Whistling Straits when runner-up in the 2015 PGA while his latest major start was T3 at Augusta. As an Open winner, the man from Dallas can certainly thrive by the coast.
Last four events: 9-3-1-9
Course form: Debut
Last 50 starts - Win: 2%, Top 5: 12%, Top 10: 28%
Justin Thomas - JT seeks second PGA title
In contrast to Spieth, JT got to the course early.
"I came Sunday morning to play," he said. "I played 18 on Sunday and played nine the last two days, so I've seen the golf course in two completely opposite winds. I think that's definitely helpful for me as I didn't play in 2012. You definitely are going to have to strike your ball solid and consistently to be able to control the flight and the distance to at least keep it on the golf course at some times but be able to hit fairways and greens.
"It's a great golf course. It's an unbelievable venue. In terms of my golf game, I feel really good about it. I've been practising hard. It's been close. My results have been very average, to say the least I would say, but that's the thing about this game. I feel like I've been close but just not quite putting it together."
Current form is the slight worry although he was brilliant when winning the Players Championship on Pete Dye's Sawgrass.
Last four events: 26-13-21-42
Course form: Debut
Last 50 starts - Win: 10%, Top 5: 28%, Top 10: 42%
Dustin Johnson - Form concerns reduce DJ appeal
DJ is a fascinating prospect this week. He pulled out of last week's Byron Nelson, citing a knee problem, although some cynics suggested he might have played had it not been the event before a major. He knows Kiawah Island though having played all four rounds in 2012 (finishing a modest T48) as well as having social rounds at the course due to being a South Carolina resident and living in nearby Columbia.
"In theory, the coastal test really suits given his record at courses such as Whistling Straits, Kapalua and Royal St. George's and the length won't faze him. As for the numbers, Johnson has three top fives and six top 10s in just 11 starts in this event and he's finished runner-up in the last two. It's a question of whether we trust his current form enough."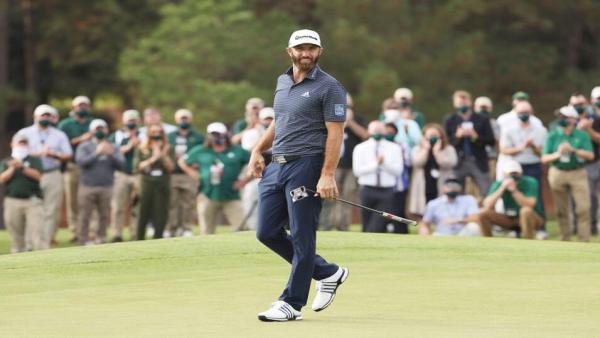 Last four events: 48-13-MC-28
Course form: 48
Last 50 starts - Win: 12%, Top 5: 32%, Top 10: 44%
Bryson DeChambeau - Scientist hopes length will be serious advantage
At the time of writing, DeChambeau had yet to come in for interview (that will be Wednesday afternoon UK time, just after DJ). But at the Byron Nelson golf's biggest hitter said his distance would be a huge help.
"I've seen it on TV obviously, watching Rory do what he did. He played really well out there, and I think his game, his length, is a tremendous advantage (McIlroy finished first for Driving Distance when he won), as well as mine hopefully will be next week.
"I think it's one of the longest championships we've ever played. And I'm excited for that, because any time it's a super long golf course I think it fits into my hand quite nicely. Every time I've had a few weeks in the row, that third or fourth week I seem to play pretty well."
It didn't work out in Dallas (T55) but he did post T9 at the Wells Fargo. After failing to make the top 10 in his first majors, DeChambeau has a win and a fourth in his last three so a corner has been turned.
Last four events: 55-9-46-42
Course form: Debut
Last 50 starts - Win: 8%, Top 5: 24%, Top 10: 42%
Viktor Hovland - Paspalum angle puts Norwegian in frame
The Norwegian has come into the crosshairs of many punters this week due to current form and the fact that his two PGA Tour wins have come on paspalum surfaces. That's the grass strain in use this week (80% fairways as well) so Hovland's victories at the Mayakoba Golf Classic and Puerto Rico Open suddenly have an extra dimension. By definition (paspalum is a seashore grass), those triumphs were by the coast and he's obviously used to the wind having gone to college in Oklahoma.
While Hovland has yet to record a top 10 in a Major, he's already had T12 and T13 at US Opens, T32 and T21 at Augusta and T33 on his US PGA debut last year. Given his current form - top threes at the Valspar and Wells Fargo - he looks ready to take a big step.
Last four events: 3-3-21-42
Course form: Debut
Last 50 starts - Win: 4%, Top 5: 22%, Top 10: 26%
Xander Schauffele - A man for the majors
"I played 18 holes yesterday and I played nine today. Saving the back nine for tomorrow. Let it kick my butt before I start the tournament on Thursday," said a smiling Schauffele on Tuesday.
"With it being windy and sort of a constant wind and breeze, I feel that it's going to be a very difficult task and a big ask on certain holes. Just a really good test, honestly. I think it's a really good venue for a major."
And the putting surfaces?
"They could be the nicest greens I've ever putted on. I've played on paspalum greens a few times, and these are just flawless."
In terms of making top 10s in majors, Schauffele has few peers. He's played in 15 and has six top fives and a further couple of top 10s. He's made the top 10 in each of the last three and finishing runner-up in the 2018 Open shows he can handle windy conditions.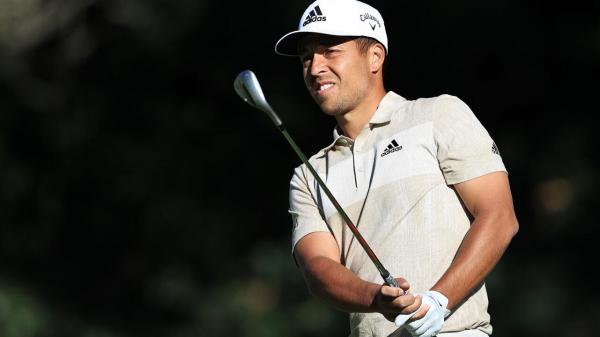 Last four events: 14-3-18-MC
Course form: Debut
Last 50 starts - Win: 4%, Top 5: 28%, Top 10: 36%
Collin Morikawa - Defending champ ready for Kiawah test
"I think I got lucky during the media day (back in April)," said last year's US PGA winner. "It was actually windier and it was the opposite wind. We had the wind that we might actually see on Sunday, which is I think really beneficial for me just to see the course in a different way. In my head I was ready to play 10 through 13 just nearly impossible hitting 4-irons and 5-woods into the greens, and I think I've hit 9-iron into a few of those greens this week so far.
"Overall I think this golf course is going to test your ability to adapt and then be ready for change. I definitely think I can compete here. Obviously my ball-striking helps, and I feel comfortable with a 6-iron or 5-iron in my hands."
It's a big ask to defend but Brooks Koepka did it and Morikawa is coming into some fine form again after T18 at Augusta and T7 at Hilton Head.
Last four events: 7-18-56-41
Course form: Debut
Last 50 starts - Win: 8%, Top 5: 18%, Top 10: 35%
Daniel Berger - Pebble champ's major form is poor
Winning form is always a good pointer to US PGA success and Berger has that after a victory in January. What's more, it came at Pebble Beach to show he could handle a windy seaside test. Also a winner of the 2020 Charles Schwab Challenge, the man from Florida has clearly taken big strides with his game but we need to see that translated into majors. So far, Berger has played in 19, never managed a top five and has only two top 10s to his name.
They came in the 2016 Masters and the 2018 US Open. The latter was at Shinnecock which again confirms his ability to play on exposed land by the sea. He also has very recent good form after T13 at Hilton Head and third at last week's Byron Nelson.
Last four events: 3-13-MC-18
Course form: Debut
Last 50 starts - Win: 4%, Top 5: 18%, Top 10: 26%
Conclusion
Reading through the quotes, it makes sense to look for an elite iron player who can show some magic around the greens.
Looking at the stats this season, Justin Thomas ranks second for Strokes Gained: Approach and is 10th for SG: Around The Green.
Add in the fact that he got to the course early on Sunday and he has some extra edges in his favour.
A winner at Pete Dye's Sawgrass, I'll take Thomas at 5.24/1 to finish in the Top 5.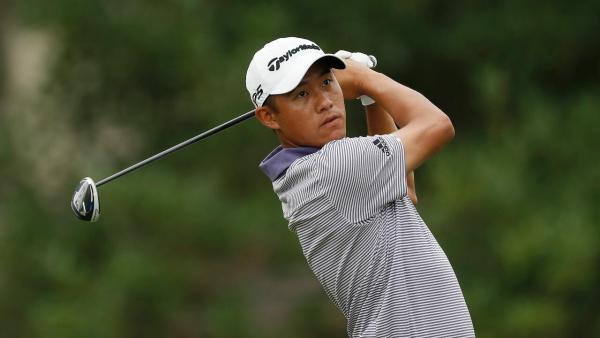 Collin Morikawa is 1st for SG: Approach and, like Thomas, he's had the advantage of seeing the course played in different conditions.
Morikawa's Top 10 price of 4.94/1 looks on the big side and that seems a good way to cash in if you think defending his crown is a little fanciful.
Daily Offer - Get a £5 Free Bet on Multiples
Place £20 worth of multiples over the course of a day, and, after the bets have settled, you'll get a free £5 to use on multiples. Bets must settle before 23:59 on the day they're placed. No opt-in required, T&Cs apply.
Discover the latest articles
Read past articles