Golf in Dubai Championship Each-Way Tips: Sure-fire Sami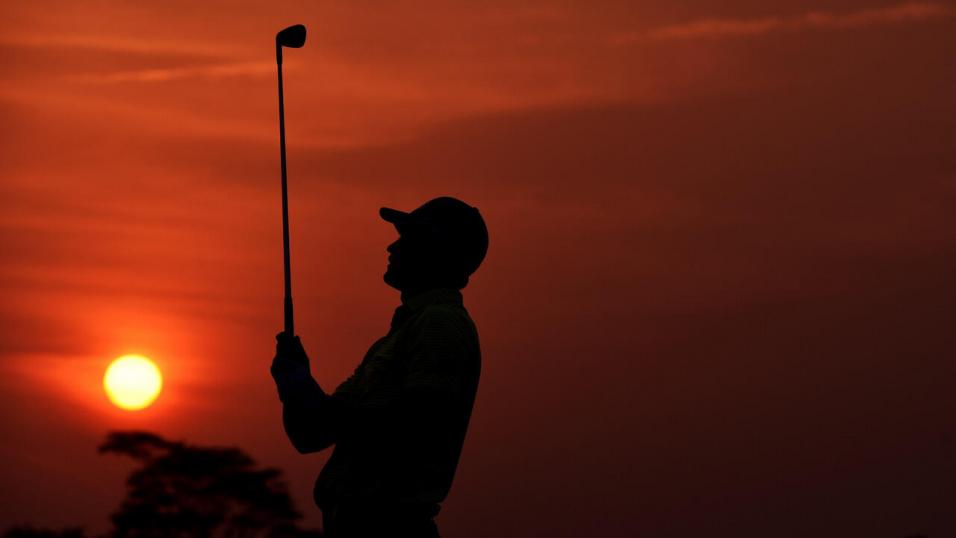 Tom Lewis will welcome a return to the desert.
The Golf in Dubai Championship makes its debut on the European Tour this week and Matt Cooper has three each-way selections on the Fire Course with the Betfair Sportsbook paying seven places...
"He arrives in the desert having dialled-in six top 20s from his last eight starts and if you dig deeper his efforts have plenty to commend them."
Main Bet: Sami Valimaki each-way @ 25/1
There's a touch of boogie wonderland about the European Tour's latest venture into the desert with the Jumeirah Estate, long-term host of the end-of-season DP World Tour Championship, now welcoming the circuit for the new Golf in Dubai Championship.
Earth, Wind and Fire is, of course, the funky disco band whose tunes make your toes twitch and your hips twirl.
It's also a phrase that defines this week's test.
Jumeirah's Earth Course has hosted the tour finale 11 times. This week, we head to the edge of the property, said to feature a lot of wind, and are introduced to the Fire Course.
Both layouts were designed by Greg Norman, with the new host said to have a touch of links about it.
I'm a little dubious about the latter claim - admittedly I'm going on images alone, but the tall grass calls to mind marshland rather than the British and Irish seaside.
But the notion of a Norman-created Middle Eastern course with shaping influenced by the links challenge, allied to a piece of land buffeted by blustery wind, does call to mind Al Mouj, home of the Oman Open.
It was on that course earlier this season that Sami Valimaki made his European Tour breakthrough and he looks to have another bold chance this week.
His rookie year was fuelled by a hat-trick of wins on the third tier Pro Golf Tour in 2019 and he then earned his top tier shot with a fine performance at Q School which featured four solid rounds on the Lakes Course at Lumine which, for what it's worth, is yet another Norman track.
Valimaki's first sighter of the top end of the leaderboard this season came at the windy and linksy 13th Beach, home of the Victorian Open, and he rode that wave at Al Mouj on his next start.
After a bit of a hangover the 22-year-old from Nokia in Finland has spent the back-end of the year banging on more doors.
He arrives in the desert having dialled-in six top 20s from his last eight starts and if you dig deeper his efforts have plenty to commend them.
He started the run with a lucrative fortnight in Wales, landing tied sixth and tied second at Celtic Manor and he then made it a hat-trick of top 10s with tied 10th at Valderrama, a curious week when he opened and closed with 77s, yet also went into the final round with a live chance of winning from just four shots back.
In October he made an assured debut at the Tour headquarters, closing with a 66 for T13th and then he thoroughly enjoyed himself in Cyprus.
He was tied sixth in the first tournament, the Open, and at one stage in the final round looked the most likely winner.
A week later he found no difficulty qualifying for the final round Showdown, but never caught fire in the final round and instead had to watch playing partner Robert MacIntyre take the title.
One bad round will not have extinguished the flame and he can blaze again this week on a course that might easily suit his game.
Next Best: Tom Lewis each-way @ 33/1
Englishman Tom Lewis has struggled in 2020 with the conundrum of holding a card on either side of the Atlantic.
It's a common tour-life problem and one youngsters often encounter when having a category which gives them 12 to 15 starts on the European Tour with the rest of the year spent on the Challenge Tour.
It's a bit like a painter trying to whitewash a house with his feet on different ladders instead of keeping both on just the one - an exhausting exercise that makes the business of actually applying the brush to the wall secondary instead of primary.
Lewis, whose revitalisation has been so impressive over the last two years, did land tied second in the WGC St Jude Invitational back in July, but since then has made only two weekends in eight.
If this return to his home circuit came mid-season he would be of much less interest, but as an end-of-year fortnight back among friends, followed by a few weeks off for Christmas, it suggests the experience offers a much-needed element of respite and even restoration.
He'll also be happy to return to the Middle East because his form there since rediscovering his mojo has been superb.
In that period the 29-year-old's recorded five top 10s in just eight starts in the region: tied seventh and tied sixth in the DP World Tour Championship, third in the Saudi International, tied third in the Dubai Desert Classic, and tied ninth at the Abu Dhabi Championship.
Final Bet: Jordan Smith each-way @ 50/1
Another Englishman with a fondness for the desert is Jordan Smith.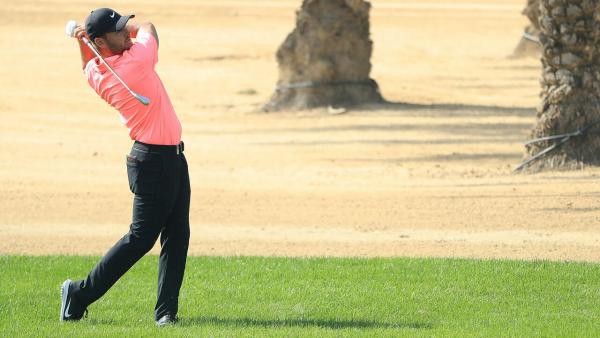 Is there a touch of nominative determinism about his reliability there? Who knows, but the first signs came during his successful graduation from the 2016 Challenge Tour when he won in both Egypt and the United Arab Emirates.
Just a few weeks later he made the cut in all three starts during his first European Tour Desert Swing, including tied sixth in the Qatar Masters at gusty Doha.
He backed that up with top 25 finishes in his first two visits to the Earth Course at Jumeirah and, all told, he's played four rounds 19 times in 21 visits to the Middle East (admittedly, four of them were inevitable in elite fields).
Within that logbook he's also played Al Mouj very well, with a worst of T26th and a best of tied sixth in four visits.
He's been consistent since the return from lockdown with ten top 40 finishes in 13 starts, but he's also been increasingly sniffing around the top end of leaderboards.
He was in-contention until halfway in the Wales Open, in the top 10 all week at the Irish Open, inside the top 20 throughout the last 54 holes at Wentworth, and then only two shots back heading into the final round at the Cyprus Open.
He's simmering and this week might be when he comes to the boil.
Staked: 96pts
Returned: 59pts
P/L: -37pts
Recommended bets