Indian Premier League Betting: Still in love with Knight Riders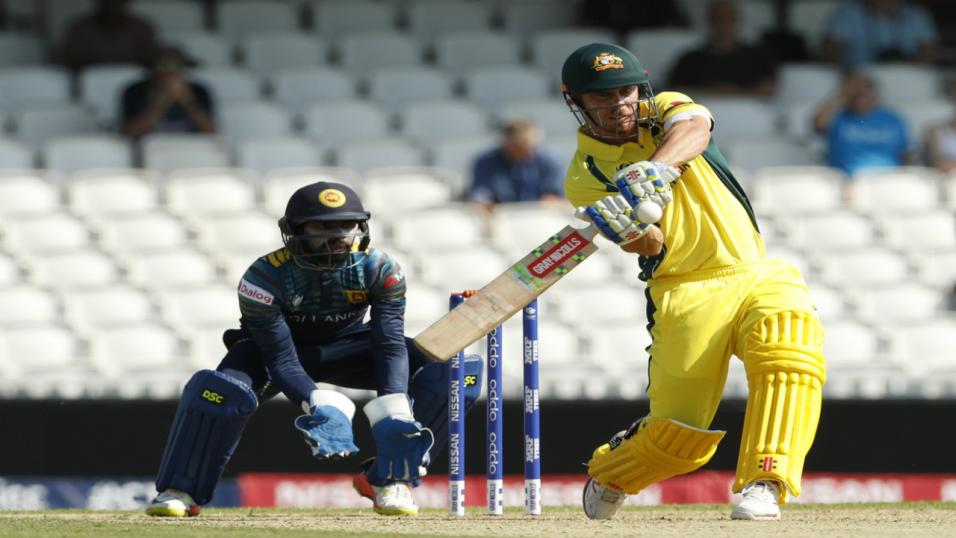 Chris Lynn has had injury problems
With the start of the IPL now just a couple of days away, Ed Hawkins analyses the outright market and returns to an old favourite, plus he marks your card for the best batting and bowling bets...
"Solid recruitment has much to do with that record. This year they have a strong, tight-knit squad which, admittedly, will be reliant on a core of stellar performers living up to their billing"
KKR have the x-factor
This year's Indian Premier League is a bit like returning to the arms of a loved one after 'taking a break'. You needed time. You needed space. To reassess and get the head right. Almost 12 months on, however, having seen a glimpse of what they offer, they still give you butterflies.
So this column's love affair with the Kolkata Knight Riders will continue. Last season we felt they offered huge potential at disrespectful odds. They broke our hearts, falling in the playoffs to Mumbai Indians, the eventual champions. It hurt. It always does when you get let down.
The maxim 'never go back', however, just does not apply to betting. Kolkata once again offer huge potential at disrespectful odds. They are rated at [9.2] on the Exchange. It is arguable that they are the only franchise in the competition who offer true value.
Their rivals are either too short or not big enough. We're more than happy, then, with those ground rules established, to hop back into bed with them. The 5/4 that the Sportsbook offers about a top-four finish for KKR could be buying money.
The Knight Riders, first of all, are consistent. You almost always get a run for your money. Since 2011 they have qualified five times for the playoffs and gone on to lift the title twice.
Solid recruitment has much to do with that record. This year they have a strong, tight-knit squad which, admittedly, will be reliant on a core of stellar performers living up to their billing.
Chris Lynn, the Aussie blitzer, must stay fit but if he does fast starts are guaranteed. Robin Uthappa still oozes class and the instalment of Dinesh Karthik as skipper, having been impressive domestically, really floats our boat. The x-factor players are Sunil Narine, Andre Russell and Mitchell Johnson. These three have tremendous experience of winning titles in this format.
Kuldeep Yadav, so good he is preferred to Ravi Ashwin and Ravi Jadeja by India in limited-overs, Piyush Chawla and Vinay Kumar add much-needed domestic quality.
Given that they have such a quality base to work with, why are they so big? The market has probably overreacted to the withdrawal of Mitchell Starc. But as dangerous as he is, did anyone ever really believe he was going to be ready for this one? We are not phased by his absence.
Kolkata should have been smarter, it is true. His replacement, Tom Curran, is a 'meh' sort of signing. Hopefully he won't play much. We would be happier to see Javon Searles, the Windies all-rounder, given the nod if an overseas spot opens up.
Balance and price is key
Of course, most of the time in IPL you get excited by a roster. Balance and price is key, however. And no franchise ticks the boxes like Kolkata in this regard.
Look at Delhi Daredevils, who have not qualified for the playoffs since 2012, as an example. Sure, they have a smattering of players which get the pulse racing. But there is no way they should be shorter in the betting than the Knight Riders at [8.6]. The returning (and aged) Chennai Super Kings likewise at [8.0].
There is a full breakdown of each team's prospects here in our guide. But for the record Royal Challengers Bangalore, favourites at [5.1], cannot be trusted given their lack of pedigree in this tournament. Consistently they fail. If this is the year the break the trend, good luck to them.
Mumbai will be well-supported at [6.1]. Fine. But that price is about what they should be. Likewise Sunrisers Hyderabad at [8.6], who will probably sorely miss David Warner, top bat in the entire tournament last year.
Kings XI, just two ticks shorter than Kolkata, could be the surprise package but we would want bigger odds than that considering they consistently throw in horrible displays.
That leaves Rajasthan at [10.0]. We always have a soft spot for the rags and it would be easy to justify a gamble on them. D'Arcy Short is a good capture to get them off to a flyer and the English contingent of Ben Stokes, Jos Buttler and Jofra Archer give them quality and consistency.
Sundar to shine
If Bangalore are to finally land a title it could well be down to the form of Washington Sundar, an off-spinning all-rounder of huge potential.
Sundar is 6/1 with Betfair Sportsbook to be top Bangalore tournament bowler and it is a price we have to snaffle. His T20 record is terrific - an economy rate of 6.3 and a strike rate of a wicket every 18.2 balls.
Now, if he was to bowl about 50 overs (which he should) then he is line for about 16 wickets. He may even be worth following for top overall bowler at an inflated [40.0] on the exchange.
We are also wowed by the brilliant AJ Tye at 5/2 (Sportsbook) to be top Kings bowler. The [15.5] that he notches overall is not a bad wager.
Lynn worth the risk
We want to back Lynn for top runscorer at [16.0]. What is stopping us is a worry about his shoulders, which are more fragile than bubble wrap. They are always popping.
Of course, if he does manage to get on the field consistently it's a great bet because his strike rate is the best of the openers at the tournament. He will go close. The [4.6] about a top-four finish might be a halfway house.

Opening batsmen dominate this market so although Virat Kohli is the obvious [7.8] jolly we can't go against the tide. Openers worthy of support are Kings XI's Aaron Finch at [24.0], Mumbai's Evin Lewis at [21.0] and Delhi's Colin Munro at [36.0].
Ed Hawkins P-L
2018: +15.3
2017: +12pts
2016: +18.1pts
2015: +38pts
2014: +31.5pts
2013: +25pts
Based only on available prices. Does not include back-to-lay in-running match advice or commission rate. Figures 2013-2016 on 1pt level stakes. New points system (0.5pt-5) introduced for 2017. Includes Hawk-Eye stats column p-l