Indian Premier League Betting: Curse you, Kevin Pietersen!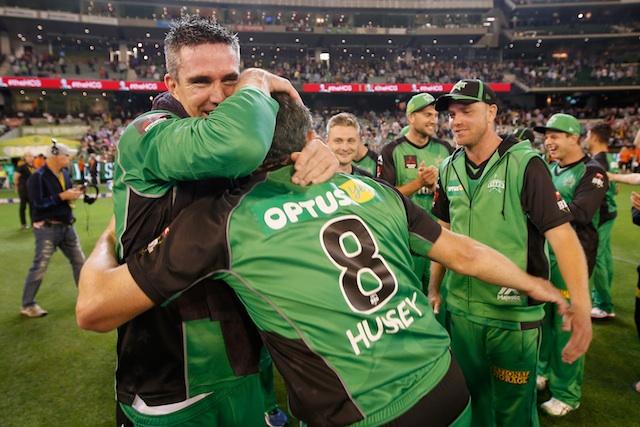 False dawn: Kp has never celebrated a franchise title
Ed Hawkins rues the absence of KP from this year's tournament and explains why finding a winner just got that bit harder
"One theory is that KP is such a, shall we say, unique character, that it makes it difficult for the team to bond and produce the band of brothers spirit that can take a less talented team all the way"
Talk to most punters up and down the land and they'll reckon they have a system. Might be foolproof, might be fun. But it's one they like to stick to and swear by. And they come in all shapes and sizes. They might be complex, usually involving algorithms and an Oxbridge-educated maths brain. They might be basic, often involving little or no common sense whatsoever.
It's all part of betting's rich tapestry. Rich is the optimum word. We all want that edge which gets us a little closer to the road to prosperity. Alas then, one of B roads was closed off this week. You might have noticed it, you might not. Kevin Pietersen has pulled out of the Indian Premier League.
Now you may be thinking that we had somehow designed one of the former brainiac schemes which suggested that dear old KP - and whoever the franchise he signed for - were about to have a corker of a tournament and lift the trophy in style, thus netting a whopping profit at odds of at least 5.004/1.
Nope. Pietersen's decision to make himself unavailable actually robs us of one of the most reliable T20 betting strategies there has ever been - and we say that with tongue in cheek because we are aware that people own underwear which is older than the format itself.
Laying on the outright whichever gaudy-kitted T20 team that has passed KP's hand with gold has paid off every single time. Whether that be Hampshire in England, Surrey's underachievers, the comedy club that was St Lucia Zouks, the Sunfoil Dolphins or the Quetta Gladiators.
And most recently in the Big Bash League in Australia where Pietersen's Melbourne Stars - who have now twice gone off as pre-tournament favourites - once again failed to do the business. It was the third time this season a Pietersen mob had fallen at the final hurdle.
Then there is his stinker of a record in IPL. Bangalore, Deccan Chargers (although he never actually played for them), Dehli Daredevils, Sunrisers Hyderabad (didn't play for them, either) and Rising Pune Supergiants have all been tempted by Pietersen's swish of the blade and swagger in the hip. Fat lot of good it did them. Not a single title among them. Delhi, it should be pointed out, signed him twice. TWICE.

Yeah, yeah, we know you're going to say he won the World Cup with England. But that stopped being relevant when he went freelance. The franchise arena is entirely different with dispirit players coming together from all corners for just a few weeks at a time.
The smart one may be Pietersen. It could be he has got his excuses in early and ducked out, knowing full well that no team wants him. Hell, there are only Kings XI and Mumbai Indians of the original line-up still around who he hasn't played for.
So darn you, KP. As someone who takes the analysis of T20 teams rather seriously you've denied me a free hit. Whoever you were playing for, I would write them off as bad value. It was just one less team to worry about. And one less team to worry about who were almost always skinny odds.

The question is, though, why? What was it about Pietersen which curses teams? One theory is that KP is such a, shall we say, unique character, that it makes it difficult for the team to bond and produce the band of brothers spirit that can take a less talented team all the way. In other words, the dressing room just ain't happy.
There are more than a few clues to this notion holding water in the fallout from Kev's England career. But we don't want to go into all that again.
Another idea is that the franchise in question is more interested in the commercial clout that having KP on board brings. And also the not insignificant factor that they've spunked all their money on him and can't afford any bowlers. Bangalore, by the way, have continued to do this even after KP left.
At various times Chris Gayle, AB De Villiers and Virat Kohli have been unable to land the franchise - who will comfortably go down as one of the worst value teams in history, whether on match odds or outright - a win because, quite simply, they didn't have any cash left to sign someone who could bowl.
So here's the fun bit. According to our conservative numbers, IPL franchises have spent almost three million quid on KP. Bangalore were the most profligate of the lot, forking out £1.2 million. His value has gone down dramatically since then and Pune picked him up for half a million last season.
Now it may well be that all those monies were never realised because of appearances or injury clauses. But that's not going to stop us pointing out that the combined transfer fees equate to £3,000 a run. Value? Never in a million runs. You will be sorely, sorely missed KP.
But not in the Pakistan Super League, which starts on Thursday. KP will line up for poor old Quetta Gladiators. They're 4.57/2.
Ed Hawkins P-L
2017: +6.19pts
2016: +18.1pts
2015: +38pts
2014: +31.5pts
2013: +25pts
Based only on available prices. Does not include back-to-lay in-running match advice or commission rate. Figures 2013-2016 on 1pt level stakes. New points system (1pt-5) introduced for 2017.
*Follow Ed on Twitter @cricketbetting
Discover the latest articles