Hawk Eye on England v Pakistan Third Test: Have faith in Pope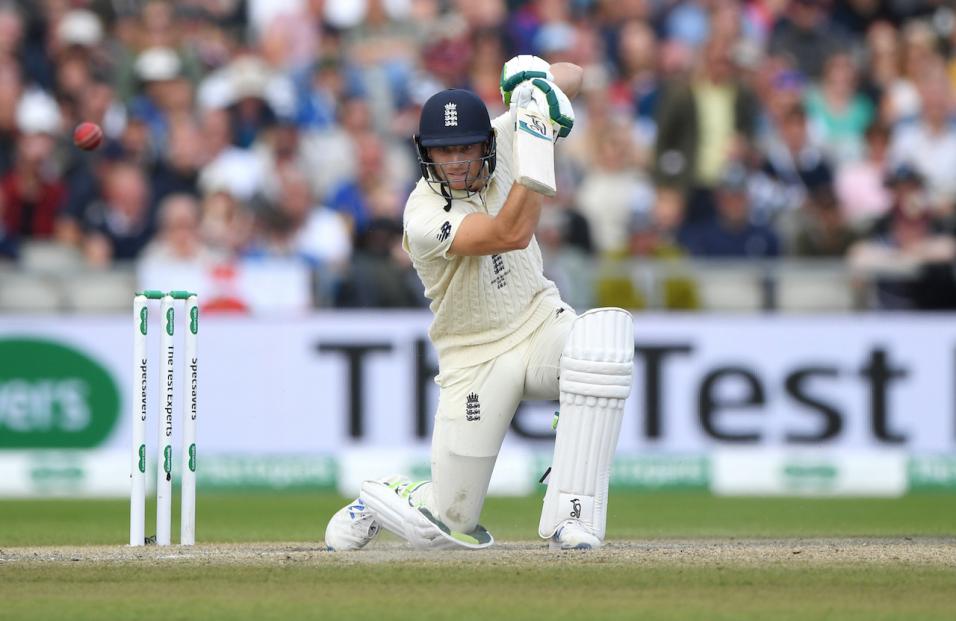 Buttler is in decent touch
Ed Hawkins checks the database for ricks on the side markets ahead of game three from the Ageas Bowl on Friday...
"In time, because of his tight technique, temperament and fluid strokeplay, we expect Pope to settle at around the 20-25% mark"
Not much to beat
England's top bat market looks wide open with Ben Stokes absent, unless you're of the view that Ollie Pope has the potential to live on a different planet.
Pope's price of 5/1 is resolute, despite four wins in his first 12 Tests. At some stage - and we say this a lot - he will usurp Joe Root as favourite, who continues to be the worst value wager on any tops market in any format in the world. One monster innings should do it for Pope.
Whether that comes at the Ageas Bowl over the next five days remains to be seen. A possible used pitch might not help (as discussed in our match preview) but he still has little to beat. Root gets a 3/1 quote from Sportsbook, meaning they think he has a 25% chance of top scoring. In fact, he has a 13.7 chance from his last 51 games. Pope's probable win rate is 33%. In time, because of his tight technique, temperament and fluid strokeplay, we expect him to settle at around the 25% mark.
For a while it looked as though Rory Burns might transition to top-bat value. But now 20 Tests in that looks unlikely. He has only three wins and has had a torrid time against Pakistan's new-ball bowlers. He has only 14 runs in the series.
The only other 'wrong' price is Jos Buttler. Buttler has been pushed out to 10/1. We swerved him last time because the 8s was too skinny but there's one percentage point in our favour on actual win rate. His confidence is high, too, having enjoyed a consistent run of scores. He is also protected from that first new ball salvo which could account for two or three of his team-mates.
Eng Top bat win rates/percentage/odds
Root 7/51
Buttler 3/29
Woakes 1/25
S Curran 2/19
Pope 4/12
Burns 3/20
Crawley 2/7
Sibley 0/11
England top bowl wins/matches
Woakes 1 5t/27
Anderson 8 6t/39
Broad 9 9t/47
Archer 2 t/10
S Curran 2 2t/19
Wood 2/8
Bess1/6
Yasir to shine?
There are probably only two players who are hoping that inclement weather has prevented the Ageas Bowl groundtsaff from preparing a new pitch - spinners Rasir Shah and Dom Bess.
If the same strip is used from game two, Yasir and Bess should be bang in the game in the first-innings. Spinners like to operate on a wicket which has some wear and tear, enabling the ball to grip, bite and spit. There is unlikely to be outrageous turn in first innings but an extra few points by degree might be possible.
Yasir is a heady prospect for punters - a turning pitch, England's long-term issues against legspin and a win rate of 33%. Sportsbook made him favourite for game two but have pushed him out to 10/3.
There is no evidence Bess is a wager on win rate or study period (one win in six) but the 5/1 could see plenty of business. As you can see from the numbers above, Stuart Broad may be in top form but he's still not value at 9/4. Likewise James Anderson.
Pakistan top bat wins/matches
Babar 4/19
Azhar Ali 3/20
Abid Ali 1/5
Masood 1/12
Imam 0/11
Sarfaraz 2 t/13
Rizwan 1/7
Yasir 1/15
Shafiq 2/20
Faheem ¼
Shadab 1/5
Top Pakistan bowler wins/matches
Afridi 3 3t/10
Abbas 3 2t/15
Yasir 5 t/15
Faheem 2/4
Shadab 0/5
Wahab 0/2
Naseem Shah t/6
***
Caribbean Premier League Preview Part I on Cricket...Only Bettor
Caribbean Premier League Preview Part II on Cricket...Only Bettor