Hawk Eye on England v Pakistan Second Test: How important is Stokes?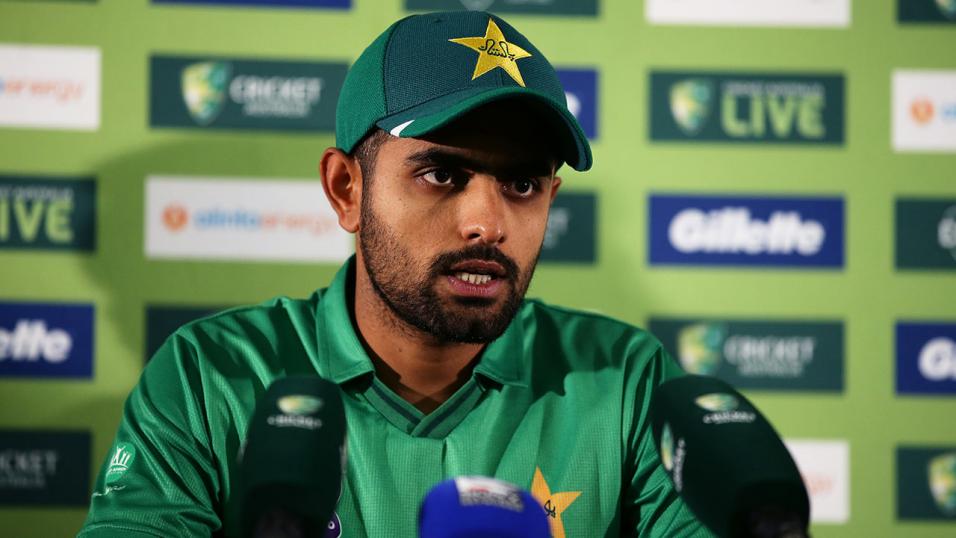 Babar Azam
Ed Hawkins crunches the numbers ahead of the England v Pakistan second Test to reveal the hosts shouldn't miss their talisman too much...
"There could be temptation to back him with Stokes absent. Important to know, then, how Root does when his talisman is not in the team."
England still strong
The big question on everybody's lips ahead of England's second Test of the summer is: how much will the hosts miss Ben Stokes?
On the one hand, the all-round form of Chris Woakes and Stuart Broad - both of whom catapulted themselves into the ICC's top 10 all-rounders list - is good enough to suggest that Stokes' all-action style will be covered. On the other, England still needed a half-fit Stokes to bail them out in the third innings with crucial wickets, despite picking the extra bowler.
As ever, data can give us a more nuanced approach. Although the study sample for 'with Stokes' dwarfs the 'without' 18 matches without him is a good chunk of games. The table below suggests England should be okay.
Their win percentage without Stokes is exactly the same as with him in their XI. So the idea that England are going to fall through the floor as a result of him being in New Zealand doesn't hold. Further inspection reveals that batting and bowling - using runs per over as a metric for control - should at least be as strong. Their economy rates are better in both disciplines.
England have drifted to 2.166/5 on the Betfair Exchange for victory, a move which pitches them at one of their biggest prices for some time against a team from the Asian sub-continent. It is almost certainly the Stokes factor.
We could be in overreaction territory. Keeping those numbers above in mind, under Joe Root's captaincy England have a 69% win rate in home Tests. In all conditions under Root they win 54% of the time. This equates to a 1.855/6 chance. So there is plenty of room even if England take a cut on the toss batting first.
How do England fare when batting first? With the filter of Root's captaincy the win rate is 64% anywhere in the world. At home it is a massive 78% (14 Tests). Those percentages equate to 1.564/7 and 1.282/7 shots respectively. We're not saying England should be those prices but they should give you confidence when the market moves post toss.
England with Stokes
P 67
W 30
L 29
D 8
Bat runs per over 3.22
Ball RPO 3.26
Without Stokes
P 18
W 8
L 7
D 3
Bat RPO 3.73
Bowl RPO 3.09
Root still no fun
As ever, the big 'take home' from the tops market is just what a stinker of a bet Joe Root is at 10/3 with Betfair Sportsbook. In his last 50 matches he has won a pathetic seven times, reaffirming his position as the worst market favourite for any team across any format.
There could be temptation to back him with Stokes absent. Important to know, then, how Root does when his talisman is not in the team. Unfortunately there's no evidence we should get involved. Root has won three in 18 - a 16% hit rate, only two percentage points superior to his record over the last three years.
Jos Buttler catches the eye. He has won twice in the five matches he has played when Stokes was unavailable. The 8/1 Sportsbook offer is a smidge too short on overall win rate.
England top bat wins/matches
Root 7/50
Buttler 3/28
Woakes 1/24
S Curran 2/18
Pope 4/11
Foakes 1/5
Burns 3/19
Crawley1/6
Sibley 0/10
England top bowler wins/matches
Woakes 1 5t/26
Anderson 8 6t/38
Broad 8 9t/46
Archer 2 t/10
S Curran 2 2t/18
Wood 2/8
Bess1/5
Brilliant Babar
Babar Azam was in dreamy form in the first innings in Manchester and he was unfortunate to have to start again on day two following bad light. He had looked set for a significant contribution had they stayed out. As discussed in our match preview that could have been the key point in the game.
We can't back Babar at 11/4 for top bat honours because the price is too short on win rates but there is value elsewhere. He is 7/5 for a fifty in first-innings. With a career win rate of 48% there are seven points in our favour. In the last three years (14 Tests) he would have won 57% of the time.
With the Ageas Bowl wicket likely to be flat he could go well again. Sportsbook rate him 8/1 for a century in the same innings - an 11% chance. That price is absolutely right on win rates. Filtered to the last three years, it should be more like 5/1.
We are keen on Yasir Shah for top bowler who pips Shaheen Shah Afridi on win rates (and with a bigger study period). Yasir, who won in Manchester, is 9/4 jolly. That price checks out but what doesn't is the pitch. There was limited turn in Southampton for the West Indies Test. We need more information before playing.
Pakistan top bat wins/matches
Babar 4/18
Azhar Ali 3/19
Abid Ali 1/4
Masood 1/11
Imam 0/11
Sarfaraz 2 t/13
Rizwan 0/6
Yasir 1/14
Shafiq 2/19
Faheem ¼
Shadab 1/5
Top Pakistan bowler wins/matches
Afridi 3 3t/9
Abbas 2 2t/14
Yasir 5 t/14
Faheem 2/4
Shadab 0/5
Wahab 0/2
Naseem Shah t/5