Hawkeye on Australia v India Third ODI: Cool hand Kohli can shine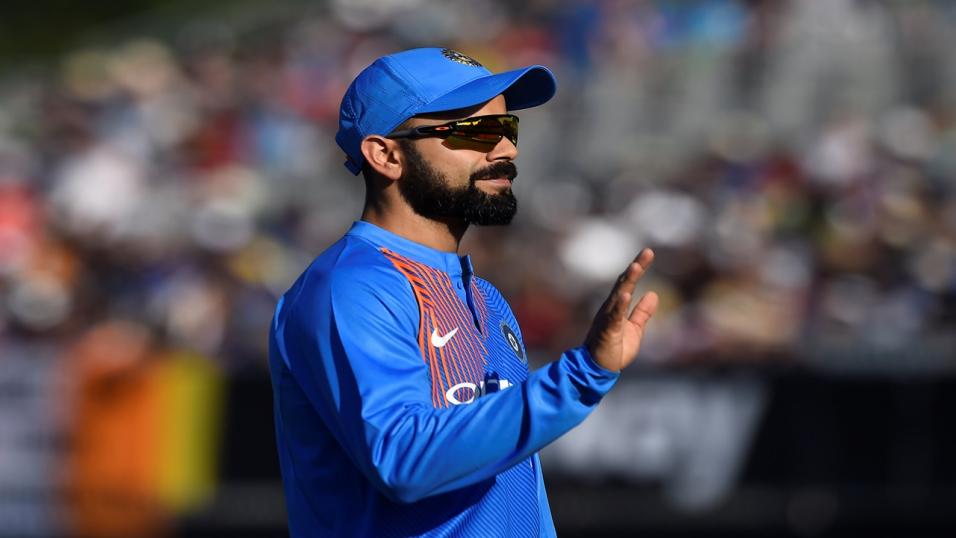 Kohli is value for fifty
Ed Hawkins says punters need to be smart in game three from Canberra on Wednesday with runs expected...
"Sportsbook know that punters will come for runs so they can afford to push the prices slightly out of line. The only man who offers value is Kohli"
Avoid top bats
The top batsman market is one to swerve for game three from Canberra. We expect the batsmen to dominate, and for that reason it makes it much tougher to select one to outperform the rest.
This is one of those occasions where you can end up feeling like a mug if you wager, say, Virat Kohli to top score for India at Sportsbook's 12/5 only to be left cursing as his 101 gets trumped by a 120-odd. Or, if you like, we can think back to 2016 when India played Australia on this ground. Kohli went off favourite and cruised to 106. But Shikhar Dhawan got 126.
So what to do? On excellent batting wickets it is shrewd to expect runs all the way down to the middle order. Instead of selecting a player to outscore the rest, select one to score well. We're looking at the to score a fifty and to score a century markets instead.
Kohli, Dhawan and Aaron Finch, who also scored a century in that match will all be fancies for runs. Likewise Steve Smith. We have also included Glenn Maxwell in our data search because of his destructive potential and the chance that he could bat higher up the order with both David Warner and Marcus Stoinis injured.
Sportsbook price to score 50/Two-year form price
Kohli 6/5-10-11
Maxwell 13/5-19/5
Sportsbook price to score 100/Two-year form price
Kohli 4/1-10/3
Dhawan 5/1-11/1
Finch 9/2-5/1
Smith 4/1-11/2
Maxwell 8/1-28/1
As you can see there are few 'wrong' prices on two-year form. Sportsbook know that punters will come for runs so they can afford to push the prices slightly out of line. The only man who offers value is Kohli.
There are few better players to trust with your money when the odds are wrong than Kohli. On a flat wicket and with form on his side - 89 in Sydney last time out - he should go well. The edge is not huge. Sportsbook go 6/5, which is implied probability of 45.5%. Two-year form suggests he should be 11/10, implied probability of 47.6%.
Australia top bat wins/matches
Finch 11 t/50
Maxwell 4/50
Stoinis 2/42
Smith 5/32
Warner 9/34
Carey 1/13
Australia top bowler wins/matches
Hazlewood 4 2t/19
Starc 5 4t/29
Cummins 7 4t/39
Zampa 7 6t/37
India top bat wins/matches
Kohli 19/68
Dhawan 15/61
Hardik 3/49
Jadeja 1/34
Rahul 3/26
India top bowler wins/matches
Bumrah 8 10t/53
Kuldeep 13 13t/58
Chahal 9 4t/49
Hardik 6t/48
Shami 7 3t/27
Jadeja 3/35
Six appeal?
The Canberra venue has a reputation of being one of the flattest pitches around. Batsmen should dominate, as discussed in our match preview. But do big runs equate to a flurry of sixes?
Manuka Oval is also renowned for having long boundaries. Sportsbook go 14.5 sixes over/under at 10/11 and 4/5 respectively. Going over in each of the eight matches played would have lost six times. But it is unfair to throw in matches in 1992 with a completely different era of ODI batting in the present day.
From 2015 onwards, going over would have won you money three times out of five as the Manuka history perfectly encapsulates how the game has changed. This is the venue where Chris Gayle smashed a double ton against Zimbabwe, hitting 16 sixes on his own in a match haul of 22. It is also the venue where, in the March 1992 World Cup South Africa did manage a maximum when 'chasing' 163 against Zimbabwe.
Sportsbook are also looking to take advantage of the reputation by pitching fours artificially high. They go 5/6 54.5 or more over/under. That would have been a winner four times out of seven in all matches since 2008.
Recommended bets