10 Richest Sports Stars in 2015 and What They Spend their Money On
Floyd Mayweather is rich and he sure likes to enjoy his wealth
All these people are rich and darn good at sport but whilst some like to enjoy high priced bets, others like to invest in property. What do the ten richest sports stars of 2015 spend their money on? We investigate...
There was a time not so long ago when being a professional athlete meant that you might have enough money in the bank at the end of your sporting career to open a country pub to keep you going in retirement.
Join Betfair today for our Bet £10, Get £30 in free bets for new customers offer.
These days, the country pub is more likely to be a champagne bar on board your private yacht, and retirement for many of sport's richest has been replaced by new careers in business.
Here are the earnings of the 10 richest people in sport in 2015, and a look at how they might spend their money.
Floyd Mayweather
When Floyd Mayweather fought Manny Pacquiao on May 2nd, it wasn't just the sport of boxing's financial records that were smashed; the Las Vegas fighter also dwarfed the previous record for annual earnings by an athlete, previously held by Tiger Woods in 2008.
Mayweather's $300 million earnings this year will help to fund the decadent lifestyle of which he makes no secret, flaunting his $6.4 million watch collection, $1 million Bugatti Veyron, and his private jet full of zip-locked bags of cash on Instagram regularly.
His record-breaking year will also allow him to retire from boxing in September, which he plans to do after one last fight that will see him defend a 48-0 victory record.
Despite his gargantuan earnings, Mayweather still managed to have his WBO welterweight title stripped from him when it emerged he had failed to pay a $200,000 sanctioning fee and vacate his two junior middleweight titles.
Manny Pacquiao
Mayweather's opponent in the biggest boxing match of 2015 received $125 million for his troubles, sending him soaring into sport's rich list. Pacquiao had never earned more than $23 million for a fight previously, and his newfound status in the top two of boxing's big earners has prompted some spectacular spending from the Filipino fighter.
Pacquiao lives in a 10,000 square foot mansion in Beverly Hills, which he paid for with four tickets to his fight against Mayweather, along with a cool $12.5 million. He has also opened a gym in the Philippines that shares his nickname, 'Pacman'. His wealth doesn't just go on his own interests though - he secured no less than 900 tickets for his friends and family to attend the Mayweather fight, at a cost of around £3 million.
Cristiano Ronaldo
Ever since he was a teenager, Cristiano Ronaldo has commanded huge salaries for his match-winning capabilities on the pitch, and giant endorsement deals due to his iconic status in the eyes of fans all over the world.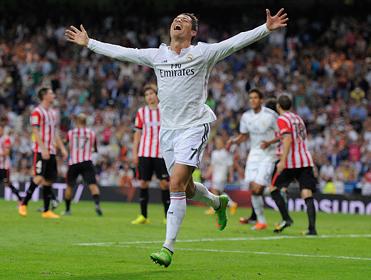 Now 30 years old, Ronaldo is at the peak of his earning power, and stands to net a sizzling $79.6 million this year, of which $52.6 will be earned from football, and the remaining $27 million from his various sponsorship deals.
His deal with Nike is thought to be worth around $8 million on its own, and Ronaldo is also the sporting face of global brands like Herbalife, Castrol, and Komani.
All of which affords 'CR7' the simple pleasures in life, like a $300,000 Lamborghini Aventador, and a $7 million villa in Madrid.
Lionel Messi
Lionel Messi's record-breaking Barcelona career has changed football history and brought the club a glut of silverware. Financial rewards seem irrelevant when Messi is in full flow, conjuring his magic and plundering goals in all competitions, but he is nevertheless paid handsomely for his miraculous feats of trickery and skill.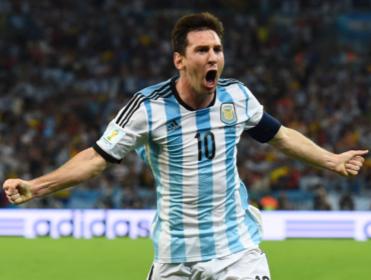 A $9 million increase in his salary in 2014 saw his earnings from football reach $51.8 million annually, but despite his place at the very top of world footballing talent, he still trails behind Ronaldo in the fees he commands from sponsorship and endorsements. However, if earning $22 million represents trailing behind, it's unlikely Leo is worried.
Renowned for being fiercely private and modest with his wealth, Messi's spending is not splashed across his social media accounts. But he did purchase an extensive compound for his extended family to live in, just outside Barcelona, and private jets are par for the course for football's top player.
Roger Federer
Swiss tennis legend Roger Federer might be the world's number two in the ATP singles rankings behind Novak Djokovic, but the 33-year-old winner of 17 Grand Slams remains the game's top earner.


Having banked $90 million across the course of his career in prize money, Federer adds to his annual earnings with a staggering $58 million in endorsements.
His demure, ultra-clean image helped him to win deals with megabrands like Nike, Rolex, and Credit Suisse, and he admits he has expensive tastes.
A fan of expensive suits, Fed is frequently seen sporting tailoring by Prada or Dolce & Gabbana, but being a consummate professional, he also spends up to $150,000 per year re-stringing his tennis rackets!
LeBron James
There was never any doubt about the value of LeBron James to the Cleveland Cavaliers. But if there was, he put paid to that with his stunning performance in the 2015 playoffs, carrying his team through a series of games that would ultimately end in defeat to Golden State.
Along the way, James dubbed himself "the best player in the world", and there are few who would dispute that. His earnings in 2015 are set to topple $64.8 million, adding to his estimated net worth of $425 million.
His home in Cleveland cost $9.2 million and covers 30,000 square feet of land, but he didn't have to worry about the cost - his previous pad in Coconut Grove, Miami, sold for $15 million after he departed the Heat for the Cavs.
LeBron keeps himself out of the spotlight when he's not on court, but he's not afraid to make big statements with his money, and he splashed $300,000 on an engagement ring for his fiancée Savannah Brinson.
Kevin Durant
At just 26 years old, Kevin Durant is a man with the sporting world at his feet - quite literally. In late summer 2014, sportswear companies Nike and Under Armour went head-to-head in a battle to sign Durant to their brand, with the former coming out successful with an offer thought to be in the region of $300 million.
Annually, endorsements bring Durant almost double what he earns from his basketball team the Oklahoma Thunder, and his total annual earnings in 2015 will reach $54.2 million.
Despite being a single man, Durant's purchases are more on the prudent than the wild side, opening a fried chicken restaurant not far from his three-story converted townhouse in Oklahoma, and donating $1 million to the Red Cross when a tornado struck Oklahoma in 2013.
Phil Mickelson
The world's top earning golfer landed himself in controversy when he spoke out about tax increases, saying he was "mad as hell" about President Obama's plans to increase the top rate of tax back in 2013.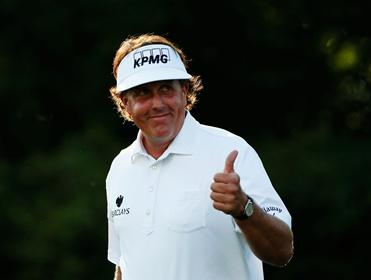 With golf winnings landing the 45-year-old around $2.8 million per year, and endorsement deals bringing in a whopping $48 million on top of that, it seems Phil has little to worry about when it comes to personal finances.
If he is still mad about taxes, he can always cool off in the pool at his $7.1 million Californian estate at Rancho Santa Fe, or escape for a while on his $60 million private aircraft, 'The Gulfstream'.
Tiger Woods
Said to have become the world's first billion-dollar athlete in 2009, Tiger Woods has amassed over $1.3 billion during 19 years as a professional golfer.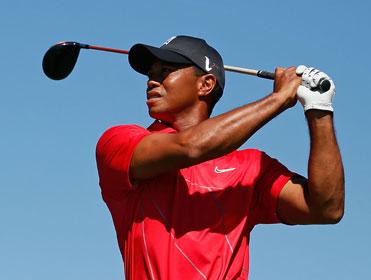 In 2015, he is expected to earn $50.6 million, the vast majority of which will come from his endorsement deals with the likes of Hero MotoCorp - the world's largest manufacturer of motorcycles - and long-term sponsors Nike.
Kobe Bryant
Despite being the NBA's highest-paid player with a salary of $23.5 million per season from the LA Lakers, Kobe Bryant only just makes it into the top 10 richest athletes in the world, and is the third-placed basketballer on the list.


Not that Bryant, 36, will be concerned, given that he is adding to his massive endorsement earning power by investing in businesses as part of his own firm Kobe Inc, which acquired more than 10 per cent of sports drink BodyArmor in 2014.