Eurovision Semi-Final 2: Go with the Flo and don't expect Albania mania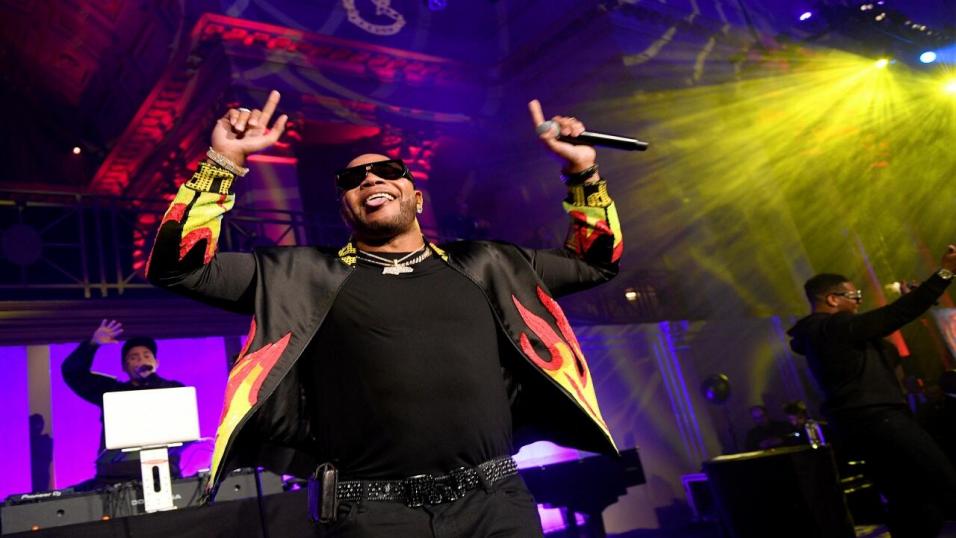 Can the arrival of Flo Rida supercharge San Marino?
Having had some highs and lows in the first semi-final, Kevin Hatchard's back with more selections from Thursday's second Eurovision show of the week.
"Albania have failed to qualify for the Grand Final in four of the last seven attempts, and this rather ordinary ballad could get lost in what is a decent semi-final."
Destiny puts down a marker
Having gone out beyond 7.06/1 in the Winner market earlier this week, Malta shortened to 4.03/1 after a stunning performance from Destiny in the first semi-final, before going back out to 6.05/1. The staging isn't perfect (Destiny seems a little out of sync with her backing dancers at times) but the 18-year-old's voice is extraordinary, and "Je Me Casse" feels like it could have a big moment on Saturday.
We had mixed fortunes on Tuesday. I was right to back Belgium to qualify at 2.26/5 and to suggest you should lay Croatia at 1.422/5, but Romania and Ireland crashed and burned. Sadly, both performers were ultimately asked to do too much during their performances, and their vocals suffered. Romania's Roxen was lifted up, dragged along and spun around, while Lesley Roy had a brilliant song and clever staging, but seemed to be concentrating harder on following the cues than hitting the right notes.
One of the most eye-catching entries from Tuesday was Russia, and I'm going to add backing them to finish Top 10 at 2.3411/8 to my portfolio. Manizha starts "Russian Woman" dressed as a Russian doll, and emerges from the costume in a boiler suit to deliver a bizarre but engaging mash-up of folk and rap. She's great, the staging is fantastic - I love the video wall at the end - and there's a strong LGBT message here (although that may not transmit on the night). It's worth remembering that Russia finished third in 2016 and 2019, and have nailed a Top 10 spot in their last six appearances in the Grand Final.
Dadi Freyr's warmth will keep Iceland from being frozen out
If you read my very first preview, you'll know that I'm a big fan of Dadi Freyr. I think he'd have won the contest last year with "Think About Things" if it hadn't been cancelled, and although "10 Years" isn't as good, there's a lot of carry-over from last year in terms of public support. Dadi and his excellent band have worked the social media beat terrifically thoroughly, and it's another likeable and wholesome slice of funk.
I've already recommended this as a Top 4 finisher in the Grand Final at 4.3100/30, with the price since dropping to 2.56/4, and the price in the Top Nordic market has come in from 1.855/6 to 1.564/7. I'm tempted to back this to win Semi-Final 2 at 3.55, but I'm not crazy about it having eighth place in the running order, and there's stiff competition. I'll leave my Icelandic liability as it is.
Bulgaria are also priced at 3.55 to win this semi, and Victoria's "Growing Up Is Getting Old" is a lovely ballad that should resonate with juries. She's in the second half of the show, and her beautiful voice can be trusted to deliver. I can see why this is 1.728/11 in the semi-final's Top 3 market.
If you want an odds-against shot in the semi-final's Top 3 market, consider San Marino at 5.39/2. American rapper Flo Rida has dragged himself away from a bikini contest in Miami (I'm not even joking) to appear live on stage alongside 2011 entrant Senhit on the track "Adrenalina". Having a guy who has sold 80 million records worldwide is bound to have an impact, and San Marino's current odds in the Grand Final Winner market are far too big at 100.099/1. This will sail through qualification, and I'd back it to win the contest as a trading option, because the Flo Rida buzz should grow. There's a joke in there somewhere about your head spinning around when the odds go down, but I'm far too classy to make it.
Switzerland was one of the favourites to win the whole event, with "Tout l'Univers" trading at 7.26/1 when I wrote the opening preview, However, something's gone amiss, with the effort from Gjon's Tears now out to 18.017/1. There are concerns about the staging, and while the song is beautifully delivered, I just can't see it pulling in enough votes from the televoters.
Albania too short to make the final
Albania are trading at 1.51/2 to reach the final, and I'm not on board with that price at all. "Karma" by the striking Anxhela Peristeri is a run-of-the-mill ballad with little originality to recommend it. Anxhela will give it some, but I'm not sure she can lift this into the weekend. I'll lay this in the To Qualify market at 1.51/2.
I'm not keen on "Sugar" by Moldova's Natalia Gordienko either, with the price of 1.784/5 in the To Qualify market feeling a touch too short. The staging is a bit safe (bare-chested male dancers and a revolving stage - more Magic Mike than Magic Moldova), and the song won't hit the mark with the juries.
I have to mention Denmark's Fyr and Flamme, because "Ove Os Par Hinanden" is one of the cheesiest entries I've seen in years. I don't want to spoil it too much for you, but it's like these two stepped into a time machine before re-emerging as people who are dressed in that bizarre way that old sci-fi series thought we'd dress in the future. This is 2.68/5 to qualify, and that seems too short to me - it's awful.
Discover the latest articles
Read past articles