Eurovision Semi-Final 1: Belgium can Hoover up enough votes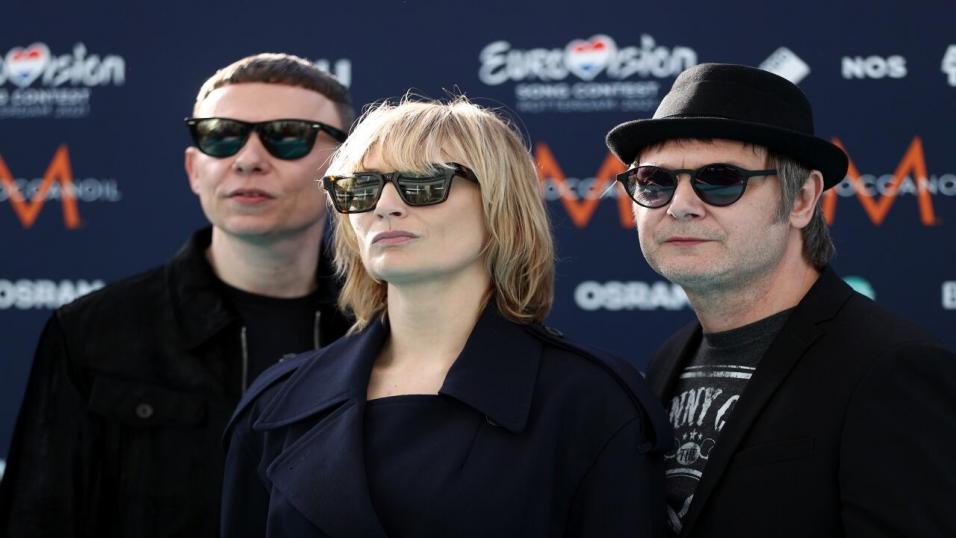 In the battle to make the final, Belgium might just shade it
It's Eurovision week, and Kevin Hatchard's taking a look at Tuesday's first semi-final. He's backing three countries to make the final, two of them at odds-against.
"Belgium's entry is very slick and atmospheric, and it should do well with the juries. If televoters go for it, this will make the final."
Maneskin's momentum is growing
Italy have surged to the top of the Winner market in recent days, and at time of writing rock band Maneskin are 3.613/5 to win the contest on Saturday night. As I said in my first preview piece, "Zitte e buoni" is a song that I like, but I'm still not totally convinced it has universal appeal. We have to respect Italy's recent record in the competition (they have finished in the top five on five occasions in the last decade), so keep an eye on the Top 4 and Top 5 markets for any useful drift.
My tip Malta are now third favourites at 7.06/1, but there have been encouraging tweaks to the costume (Destiny is wearing silver instead of pink now) and she is belting out "Je Me Casse" with great gusto in rehearsals.
I suggested Iceland as a back-to-lay at 17.016/1, and they are now 12.5, and the Top 4 price has come in from 4.3100/30 to 2.89/5. I still think Dadi Freyr has a lot of residual love and recognition from last year, and he'll do well on the night.
Ukraine can catch the eye
Malta are the 1.584/7 favourites to win Tuesday's first semi-final, and obviously it follows that if I think Destiny will win the whole thing, she'll win the semi too. However, even though she is last in the running order (a very favourable slot), I'm not excited about backing the win at such a short price.
Cyprus are 4.216/5 to win the semi-final and 1.3130/100 to finish in the top three, and "El Diablo" is an up-tempo track in the same vein as "Fuego" by Eleni Foureira and Tamta's "Replay". I don't like it as much as I liked the other two, but to give her credit, Elena Tsagrinou has been smashing it in rehearsals. The staging is decent, with red-clad dancers giving it some wellie against a flashing backdrop. This is 14.013/1 to win the contest on Saturday, and I have a feeling that price will shorten the closer we get to the Grand Final.
Ukraine are 6.611/2 to win the semi-final, and 1.748/11 to finish in the top three. There's a chaotic edge to "Shum" by GO A, a song that is laudably sung in Ukrainian, and gets progressively crazier as it goes on. I'll admit I was a bit baffled when I first heard it (the owl blowing into the water was a particularly bizarre line), but it's a track that's anything but dull, and it does get into your head. Lead singer Kateryna Pavlenko missed the second rehearsal with illness, but after a negative COVID-19 test, she's expected to return to action for Tuesday's semi. This is a favourable 15th in the running order, and Pavlenko's energy and vocals will ensure a comfortable qualification. I think that Top 3 price of 1.748/11 is fair, and may even be a touch big.
Romania and Belgium can reach the final
This is always the most interesting market when it comes to the semi-finals. If you read my second preview piece, you'll know that I backed Ireland to produce a shock qualification at 2.588/5. Since then, support for Lesley Roy's "Maps" has waned a bit. Seventh in the running order puts it in danger of being lost, and the vocals in rehearsals haven't been quite as strong as we would have hoped. I still think it's a good song with an innovative staging concept (I won't spoil it, but it's pretty cool), but I understand why it's moved out to 3.211/5. I still think that's too big a price for an entry that's right on the edge of qualification.
It's interesting that Romania have lengthened to 1.758/11 in this market, because I think Roxen will be absolutely fine with "Amnesia". The big concern is over whether the 21-year-old can deliver vocally, and the choreographers haven't exactly helped her out here with a lot of movement. Luckily, the song is meaningful and atmospheric (it's effectively about not taking care of yourself in the modern world) and the ambitious staging will resonate with juries if everything works as it should. I think the qualifying price was inflated after a shaky first rehearsal, but the second rehearsal was much stronger, with Roxen owning the stage a bit more and sounding better. I'll back her to reach Saturday's shindig.
Sometimes in Eurovision tipping, you have to hold your nose and back a song that you don't personally like, but think will do well or is the wrong price. Belgium is a great example here, as I think "The Wrong Place" is too big a price to reach the final at 2.26/5. Hooverphonic are very solid performers, and lead singer Geike has a magnetic and classy quality about her. There is lots of black in the staging, and you wouldn't be playing this on the party bus, but I can't escape the idea that juries will absolutely love this. Despite some of the lyrical nonsense here (the Johnny Cash t-shirt line is awful), I think this can sneak into the top ten, even though it'll do no damage in the actual final. The question here is whether televoters find it a nice change of pace in what is quite an up-tempo semi-final.
If you're looking to lay a short price in this market, take aim at Croatia at 1.422/5. "Tick Tock" by Albina doesn't compare well with similar efforts like Cyprus, and Albina's vocals are a little inconsistent. The costumes resemble something you might find in a sci-fi film that went straight to DVD, and there's just nothing special about this at all.
Recommended bets
Discover the latest articles
Read past articles