Don't play fancy against the fish!
Articles

/ Annette 15 / 06 January 2010 / 4 Comments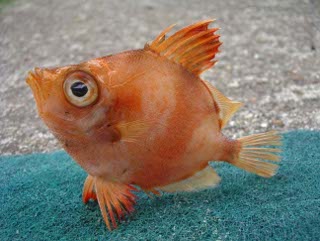 Finally made it to the Bahamas for the PCA despite a frustrating time at Miami airport. After here I'm off to the Aussie Millions in Melbourne. Hopefully, I'll get a chance to send some tweets on my Twitter account but can't promise being the lazy girl I am:)
Below is an article Betfair and myself put together. Honestly, its all just rambling and could be shortened down to just one sentence....Don't play fancy against the fish!!! ........but I know some of you guys like this style:) Let me know what you think.
The Huntress. lol
Don't play fancy against the fish!
Although a lot of what makes poker such a special game is the ability to make complex plays that really show your skill (or lack of it!) off, this is so often taken too far by players, and understanding when to try and make complex moves and when to play simple is one of the key foundations of all successful players.
The basic problem with complex plays is that on weak players, they simply do not work. Someone who does not understand why you might call the flop and turn with a big hand is not going to respect your big bluff on the river if you decide to try and set up a fancy bluff. Conversely, if you are playing day in day out with other world class players, just having the same old methods of betting your big hands and folding your weak will not work, simply because an observant player will pick up on it and tear you to pieces.
Against good players, you have to throw in enough bluffs to keep them off guard and unable to exploit you too much, but against weak players you have no real need to do this. You are much better off just playing solid aggressive poker against them, and allowing the large scale mistakes they make with hand selection and calling ranges post flop to give you the money.
The problem many people seem to have with this concept is that they really struggle to apply it well. In order to be able to think about what ranges you need against specific players, you have to observe them closely enough to know how skilled they are.
Time and time again at the tables you see people make moves against players, that even with just the little bit of information they have given out so far, are obviously wrong. Someone who has made a few hero calls with middle/bottom pair since you have been sitting down is not a good candidate to bluff, and someone who has been folding for three orbits solid is quite likely to have the goods when they finally raise, yet so often you see unobservant players make mistakes like this.
You need to balance your game and be able to make moves against other good players, but against the weak ones you are much better off just playing technically solid poker, instead of throwing chips away on badly timed bluffs against players who will not understand them - and understanding and putting this into practice is one of the keys to taking your game up a level.
More Annette articles
How to play a freeroll
Playing pocket pairs with short to medium stack