Handicappers' Corner: Dubai World Cup meeting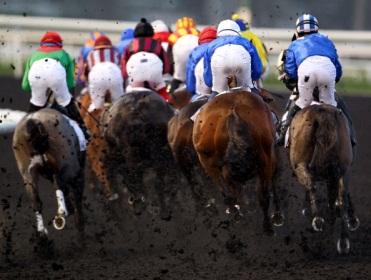 Stephen Molyneux provides updated ratings from Meydan
Timeform's Dubai expert Stephen Molyneux has assessed the top-quality action from Meydan in a special ratings update...
African Story got a ride that saw him to maximum advantage on Saturday, very little on the whole card able to make up any ground on tapeta...
The Dubai World Cup meeting has never been short of its knockers, particularly when it comes to assessing the form, and more to the point, how that form travels, so have we seen anything different in 2014 to suggest it can be different this time around.
As far as the World Cup itself is concerned, almost certainly not. The world's richest race going the way of an aging gelding who ran poorly last time (albeit having excuses) and clearly just seems a much better horse on tapeta. To be fair to African Story, he hasn't had too many opportunities elsewhere, but in running to a Timeform rating of 128 he hardly sets the world alight, and it is even my suspicion that he is a couple of pounds too high on that figure. His previous best was 125, and that could easily turn out to be his most accurate rating, bearing in mind he got a ride that saw him to maximum advantage on Saturday, very little on the whole card able to make up any ground on tapeta.
Historically this is on a par with recent renewals, but this has long-since been a race where the winner struggles subsequently and there is nothing at this stage to suggest it won't be a similar outcome for African Story. Mukhadram was the only other horse in the field to run anywhere near his best, 122 his race rating compared to a master figure of 126, and given the zest in which he travelled up front he will surely be a player back in Europe, particularly when allowed to dictate.
Just A Way ran out a brilliant winner of the Dubai Duty Free, a race run at a true gallop throughout (broke track record, although several records went on the night placing in doubt its validity) and certainly conducive to producing such a performance. His Timeform rating of 133 makes him the best winner of this race in recent memory, and it's hard to suggest he is in any way flattered, his form in Japan most progressive prior to this and he swept past the hitherto unbeaten Vercingetorix as if he was stood still. 
The runner-up emerged with plenty of credit and has a figure of 123+, further improvement by no means ruled out whilst Dank (123) was probably the only other horse to give her running, or at least she would have done had she not met trouble and it seems her rating isn't the lasex-induced one that some people may have thought. 
The victory of Just A Way was the beginning of a good night for Japan who would go on and win a messy running of the Dubai Sheema Classic, Gentildonna (123+) showing her class in a race she had finished second in 12 months ago. Despite the fact she had won the Japan Cup in December, there were still doubts as to whether she is as good as she once was, and, in truth, her bare rating (121), even in victory, still lends some weight to that theory, but she did meet trouble in running and was a decisive winner come the finish. Ambivalent's presence in third is the clear limiting factor in this race (rated below the standard), 113$ going into it and seemingly improving 4 lb to a mark of 117$. Her reluctance at the start was again very much in evidence and she can't shed that dreaded squiggle just yet!
The two sprints went to Hong Kong, Amber Sky (124) making all in the Al Quoz with Sterling City (126) getting the better of his compatriot, Rich Tapestry (123), in the Dubai Golden Shaheen. Amber Sky produced a lightning quick time of 56:21 but he was arguably a touch fortunate given Shea Shea (127) was asked to come from a near-impossible position, Christophe Soumillon eventually taking third, and it remains our view that he is the best sprinter in the field.  The one who split them was Ahtoug (123), his rating having gone up 15 lb this Carnival, but can he replicate that improvement back in England?
Sterling City backed up his trainer's opinion that he was a better horse than Rich Tapestry and his rating represents 7 lb's of improvement. This is bang on standard for the last 5 running's of the race and whilst few could land a blow from the second half of the field, it represents a solid result.
The Godolphin Mile was considered to be the most competitive for many a year and the fact two champions in Variety Club (remains on 126, ran to 124 here) and Soft Falling Rain (dropped to 127 from 129) fought out the finish underlines that. The former very much got the run of things however, the field failing to get strung out in behind which does limit the form, and arguably Flotilla (back on 120 after a couple of lacklustre runs) shaped best of all, coming from a long way back.
The only genuine shock on the night saw Certerach (119 from 112) get the better of Cavalryman, the latter surely an unlucky loser having met trouble under Silvestre de Sousa. The runner-up remains on 123, a rating almost restricted to Dubai given he seems suited by the steady tempo they go in these staying events, his turn of foot rather blunted elsewhere.
Finally, and by no means least, Toast Of New York's (115+) victory in the UAE Derby was clearly very impressive but can it genuinely provoke dreams of winning the Epsom Derby? To a degree it can but this seemed just an ordinary running on paper beforehand and little dispelled that view in event, the exposed Emirates Flyer (106) too close for comfort in behind and 115 for the winner one of the lowest over the last 5 years. He could at least still improve, hence the retention of his + symbol.
Discover the latest articles