Paul Nicholls Exclusive: One of my most pleasing seasons ever but we're already looking forward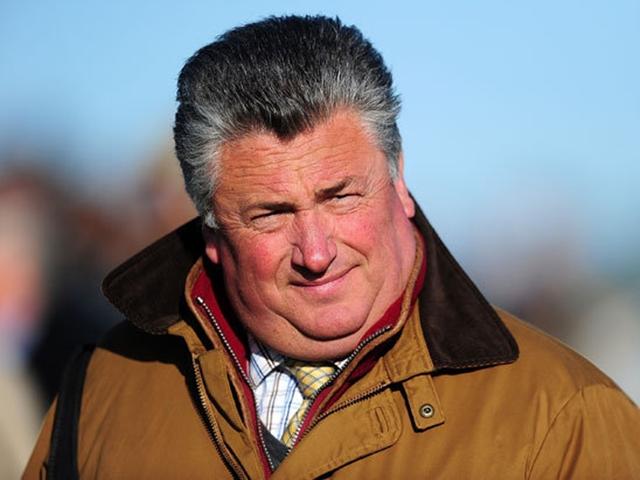 Paul Nicholls was crowned champion trainer for the ninth time
Betfair Ambassador Paul Nicholls reflects on a highly successful season that went beyond his initial expectations and culminated with a ninth trainers title, though the Ditcheat handler is quick to share the stable's success with his team and the horses that just kept on winning...

"Then, at the start of November, our horses struck a rich vein of form which they maintained all the way to April. To my surprise and delight many stepped up to the the mark and kept hitting the jackpot in the races that matter."
Winning the bet365 Gold Cup with Just A Par on Saturday capped a season that has given me more pleasure than any since I became champion trainer.
The horse is owned by Paul Barber and Graham Roach, two of my most loyal owners, and was ridden by Sean Bowen, who at 17, has the world at his feet after just being crowned champion conditional jockey.
We ended an awesome campaign with 124 winners, over £3.35 million in prize money, a superb total of 11 Grade 1 winners including Zarkandar at Auteuil, and a record of major victories on so many Saturdays that will be hard to match in the future.
The bonus for me was to be champion trainer for the ninth time after a rewarding campaign that exceeded my expectations by some way. Frankly I am astounded to be champion again. I am not known for being downbeat but last autumn I was far from confident of ending this season at the top of the trainers' list.
Big Bucks' retirement in April, 2014 meant that he was the last of our five outstanding champions to leave the yard after Kauto Star, Denman, Master Minded and Neptune Collonges.
The chances of having five of that calibre in training at Ditcheat at the same time ever again is highly unlikely because you can't just go and pick them off a tree.
You are always looking to re stock and rebuild, a bit like a football manager who lets some of his older players go on free transfers while seeking to pinpoint the next generation of players.
A year ago we had a major clear out with as many as 50 horses moving on to pastures new. They were replaced by fresh, younger recruits from Ireland, France, Germany and the Point-to-Point field. While I was confident that they were a talented bunch I doubted that we had enough top class horses to challenge for the big chases that invariably decide the trainers' championship.
I wasn't being pessimistic because that is not my nature.
But with Silviniaco Conti at nine the oldest horse in the yard we were short on experience so it was more a case of my being realistic given the quality of horses trained by others chasing the title. I just felt that we didn't have a strong enough championship team.
In October, with winners in short reply, people were openly asking what had happened to the Nicholls team.
Then, at the start of November, our horses struck a rich vein of form which they maintained all the way to April. To my surprise and delight many stepped up to the the mark and kept hitting the jackpot in the races that matter.
Vibrato Valtat, Dodging Bullets, Sound Investment and Rebel Rebellion were among those who never stopped improving while Saphir Du Rheu ended the season on a mark of 163 which is higher than Denman's rating at the end of his Novice Chasing days.
Although Silviniaco Conti (pictured below winning the Betfair Chase) came up short in the Gold Cup he covered himself in glory in his other races.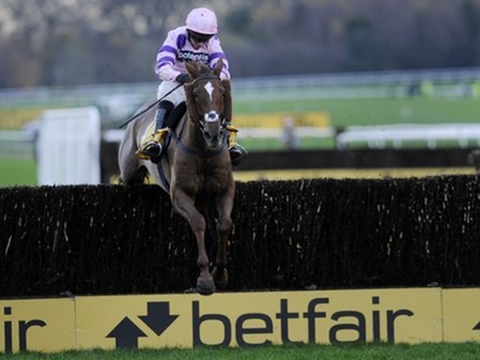 There were so many highlights provided by our horses and their excellent team of jockeys led by Sam Twiston-Davies, who bedded in so well and was ably supported by Nick Scholfield, Sean, and Jack Sherwood.
The season's statistics make happy reading with 213 of our 518 runners finishing in the first two while the horses ridden by Sam earned more prize money than those ridden by any other jockey.
There was also the considerable bonus of using our new 400 metre round gallop from October. I have no doubt that it played a crucial part in our success.
All this helped me enjoy the season much more than the previous two years which brought with them a fair bit of stress. The last seven months have been much relaxed which is a good omen now that we have to do it all again.
As usual we will be fairly quiet over the summer, but we have already bought 10 horses over the past month, several of them three-year-olds from France, and are still on the look out for more.
I think we have an exciting team for the new season. The challenge is to have suitable candidates for all the big races through the winter. I am already looking at the programme book thinking about the ones we can enter for each of the valuable weekend races.
We will not be rushing to get them ready too early in the autumn, so the plan is to have the team in top form from the beginning of November. I can hardly wait.