Tony Calvin: Walhaan is my idea of the early Cambridgeshire value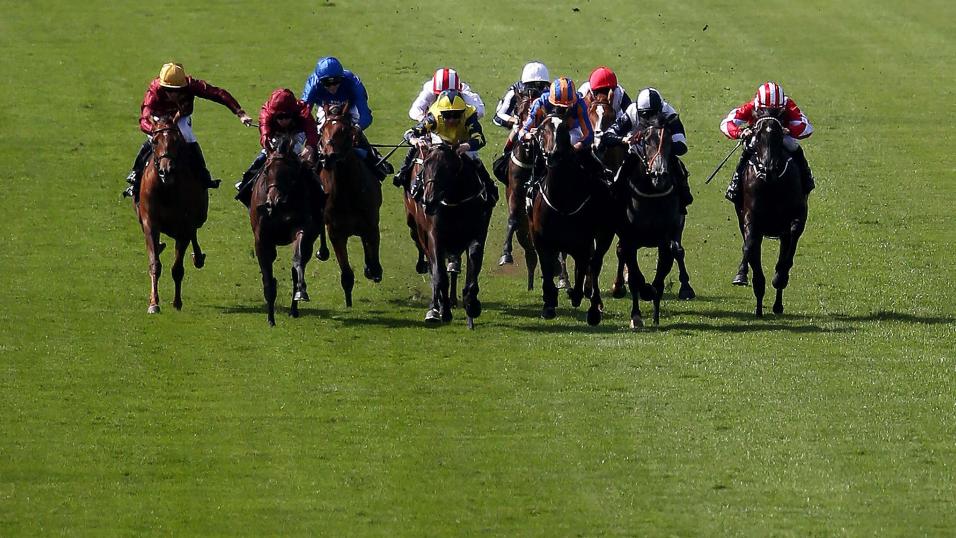 Has Tony found some early value for Newmarket's Saturday feature?
The Cambridgeshire handicap is the big betting race of the weekend so get Tony Calvin's early thoughts on the race - and one to back now - in his antepost preview
"Sir Busker ran really well when second in a Group 2 at Goodwood last time, especially as he would not have been suited by a small field there – he is best coming off a fast pace in a big handicap – but the one I kept on coming back to at the prices was Walhaan each-way, five places, at 20/1 with the Betfair Sportsbook.
Anyone who knows me will relay that I take losing pretty well as a punter - I have had enough practice down the years - and I rarely get upset at doing my money.
It is nearly always down to my poor judgement, or my betting MO of backing outsiders meaning that short-term failure is far more likely then success.
But I was not a happy bunny after watching Good Birthday edge home into seventh at Newbury on Saturday under what I would charitably call a poor ride from start to finish.
Now, I am sure many will read this and say "pocket talking" after I tipped and backed him, and I readily admit the horse is not a straightforward conveyance in that he can be too fresh and keen for his own good - one jockey told me the horse needs "soft hands" - and has largely been a disappointment this season.
So, he may simply be regressive, maybe in need of new headgear, and it could be that I am well wide of the mark here.
But I thought his jockey charted a far from ideal course on Saturday from the get-go - including when going inside and then outside again in the straight, seemingly finishing with plenty in the tank - and the die was cast (and I said as much to the person I was watching the race with) as soon as he took a pull and tried to get to the rail from a wide draw from the gates, and the horse predictably responded by pulling far too hard for the first three furlongs.
As a result, he turned in last, still not settling, and that was game over.
Generally speaking, presenters and pundits tend to hedge their bets in these type of circumstance, and trot out the "eyecatcher" and "one for the tracker" line instead of saying what they really think - for a variety of reasons - but the sport falls down if punters don't think they are getting a fair crack of the whip.
So I went on the BHA site to see what the stewards asked, only to find the report on the race was about three horses wearing red hoods on the way to the start, and The City's Phantom hanging under pressure - factually correct, but really? - and nowt else.
So I was curious to see what the Racing Post analysis thought. And they didn't even mention him!
Really?!
Perhaps I am wrong in my negative assessment, then (though I was not alone to judge from that noted barometer of truth, Twitter), and I am reading too much in into what was undoubtedly a disappointing performance on the bare facts.
Good Birthday will have his day
But for Good Birthday (pictured below) to be beaten only 4½ lengths in that race after tugging as he did, and with a meandering run in the straight to boot, strongly suggested to me that he remains a winner waiting to happen off a mark of 90, doubts or not about his profile.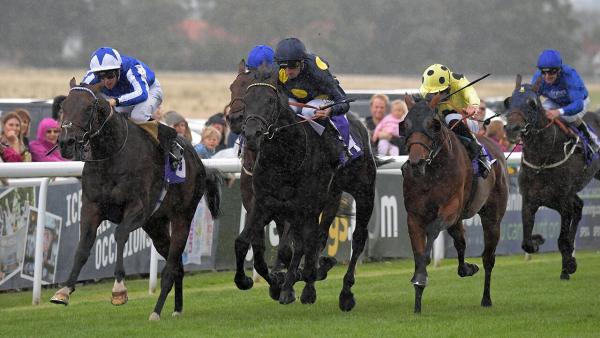 Obviously, the reason why I am saying this - other than the fact that the BHA must be seen to publicly ask about rides far more than they currently do, which is actually my main point - is that Good Birthday came third in last year's Cambridgeshire off an 8lb higher mark, to two very well treated rivals, and that is the big ante-post betting race this weekend.
I said in Saturday's tipping piece that Good Birthday probably didn't need to win (and therefore get a penalty) at Newbury on Saturday get into the race again, and so it transpires, with just 40 entries for the 120k handicap.
I would be a bit one-eyed and reactionary were I to tip him here - though I am surprised he is 33/1 in the wider marketplace - and I am not. Not at this stage anyway.
But we could re-visit his chances if he is still in the race after 10am on Thursday, especially if they go with a hood maybe, or even blinkers or a visor, replacing the cheekpieces he has worn on his last four starts (his winning siblings both ran well in blinkers, notably Captain David).
Anyway, this is not the Good Birthday show - this year's renewal is choc-full of improvers with sexier chances than his - so let's look at the race properly.
Rating the Cambridgeshire notables
Roger Charlton was worried about the recent glorious weather for his Tempus over the weekend (he has won on heavy), so he will have been delighted with all the forecasts suggesting Newmarket can expect rain from Wednesday onwards.
If the rain materializes, then he is likely to go off clear favourite as he was very impressive when beating a decently-handicapped horse in Walhaan (also entered here) over 1m at Ascot last time - following on from being awarded the race when badly hampered at Newbury previously - and he is 3lb well-in here under his 4lb penalty.
He has everything you look for in a winner of this race.
Lightly-raced, progressive, well handicapped, and with a pedigree to die for, being a Kingman half-brother to the stable's Group 2 winner Time Test, out of a mare who was a Group 1 winner for Henry Cecil, he has a premier profile.
My natural instinct is to try and rubbish ante-post favourites at his kind of price in big-field handicaps, but I wouldn't be in a rush to lay him at 6/1 myself.
William Haggas has an enviable hand in this 1m1f handicap with John Smith's winner Sinjaari, Montatham and Saturday winners Ilaraab (who won Good Birthday's race) and Johan, for all the last pair carry 4lb penalties.
The market understandably favours the first-named, who was impressive in a good time at York, but the other trio have plenty to recommend them, too.
So too does Haydock Group 3 winner Top Rank but connections also have the option of Friday's Group 2 Joel Stakes for him, so maybe you are best off holding fire there if you like him.
Sir Busker ran really well when second in a Group 2 at Goodwood last time, especially as he would not have been suited by a small field there - he is best coming off a fast pace in a big handicap - but the one I kept on coming back to at the prices was Walhaan each-way, five places, at 20/1 with the Betfair Sportsbook.
So I hope that Tempus line of form at Ascot is indeed very strong.
I know Charlton's horse beat Walhaan convincingly by 1½ lengths that day but the selection travelled best for a long way there, stuck on well, and is now 4lb better off with the winner.
And, judging by his record in France, more ease in the ground this weekend would suit him, too. And he also had 1m1f form there, too, however scant that evidence is to his chances of staying this trip in what will be a searching test.
That Ascot run last time was not the first time he has caught the eye for Ian Williams.
He was not missed by anyone when second to impressive subsequent scorer River Nymph at the same track over 7f in July - he went off 100/1 there and even the stewards had a good look at that run (cheap shot, sorry) - and he had zero chance from miles off the pace (from a wide draw) when a staying-on eighth to Montatham at York last month. He was last into the straight there.
He has had just the 11 starts, and it is not hard to see this strong traveller being well suited by this big field and a good pace to aim at.
And while the trip is a doubt on pedigree (though there is stamina on the distaff side if you go back far enough), his run-style suggests he has a fair chance of lasting out the 1m1f, and it is not as if his sole French outing over the distance was a poor effort.
Back him each way at 20/1, with that extra place.
If you fancy Tempus at 6s, you have to fancy Walhaan at over three times the price.
It was more than four times the price at 25/1 but he was cut to 20s at 2.55pm on Monday, literally five minutes before I filed.
Incredibly annoying, and I nearly sulked and pulled the copy, but the 20s remains a bet.