Grand National Meeting: How does Cheltenham form translate?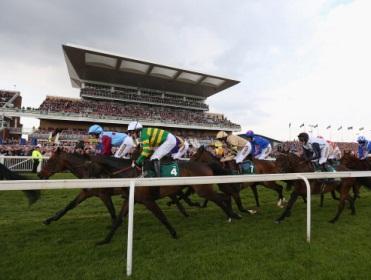 Does Cheltenham Festival form hold up at Aintree?
Simon Rowlands explores the myth that Cheltenham form should not be trusted at Aintree...
Keep your eyes peeled this week for horses with good form three weeks ago at Cheltenham. They are likely to be nearer the front of the market but may not be backed as much as they should be...
There is an old saying in racing that you should not trust Cheltenham Festival form at Aintree. I remember looking into this - as best I could in the days before Excel spreadsheets and big data - some time in the last century and finding it had substance, if not as much as many suggested.
I also remember thinking that it probably had much to do with the different requirements of the two Festivals: Cheltenham in March took place on a testing and undulating track, often enough on soft going (yes, it was a long time ago); Aintree came in April, on a flat and speed-favouring track, sometimes on ground firmer than good (yes, a very long time ago).
Times change, but preconceptions do not always keep pace, so I thought I would look at the situation again. How does form carried forward from the Cheltenham Festival stand up a few weeks later at Aintree?
It stands up well. I nearly wrote "surprisingly" well, but, as we will find, it is perhaps not surprising after all.
Here is what I considered: I looked at all horses which ran at Aintree in the years 2009 to 2013 inclusive, then categorised them according to whether they had "won at Cheltenham", "placed (that is, been second or third) at Cheltenham", "unplaced (any horse outside the first three, including non-completers) at Cheltenham" or "unraced at Cheltenham". The findings are below.
This provides another good illustration of how "statistics" require context, notably in terms of what might be expected, and to be measured in a nuanced way. Winners from Cheltenham have won the fewest number of times at Aintree, but have had by far the smallest representation.
Their strike-rate at Aintree is considerably superior to the other categories, as is their IV (Impact Value: the amount by which wins outperformed chance) and % of rivals beaten (an excellent measure in racing, for it allows for field size and different magnitudes of defeat).
The profit/loss figures at Betfair Starting Price (risking 1 point on each qualifier) need to be viewed in the context of the much smaller representation for Cheltenham winners than other categories: this shows up in the Return On Investment, by which measure such horses more than doubled monies staked on them.
What's more, horses placed at Cheltenham and going onto Aintree also performed well: they won more than twice as often as could be expected by chance, comfortably outperforming the 50% par in terms of rivals beaten and showing a healthy profit.
Indeed, and remarkably, a healthy profit at BSP was shown by every category, a reflection of some big-priced winners (the reader should not imagine that he/she could just blindly back every horse at Aintree and expect a profit, for all that has been the case recently!). The "winner at Cheltenham going on to win at Aintree" category included three double-figured successes at BSP.
What has altered? Well, it is possible that "Do Not Trust Cheltenham Form At Aintree" was a myth all along, with a few memorable performances and years providing confirmation bias. More likely is that things really have changed.
In addition to alterations in the ground, alluded to earlier, the "don't run them until Cheltenham" brigade - far more influential than they once were - might well have ensured that many more horses successfully "back up" between Cheltenham and Aintree these days (as well as ensuring that jump racing is dull as dishwater in the opening months of the year).      
Readers may have their own theories, which they can share with me (@RowleyfileTF) and @Timeform1948 on Twitter. Ultimately, though, it should not really surprise that horses which prove themselves among the best at Britain's premier jumps festival (Cheltenham) do something similar a few weeks later at Britain's second-best jumps festival (Aintree).
Keep your eyes peeled this week for horses with good form three weeks ago at Cheltenham. They are likely to be nearer the front of the market but may not be backed as much as they should be.
Meanwhile, one horse stands out in the Grand National itself: Balthazar King looks like being the lone 2014 Cheltenham Festival winner turning out in the big race. He can be backed at 30.029/1 on Betfair at the time of writing.
Discover the latest articles