US Open 2021 Each-Way Tips: Cantlay can be California king at Torrey Pines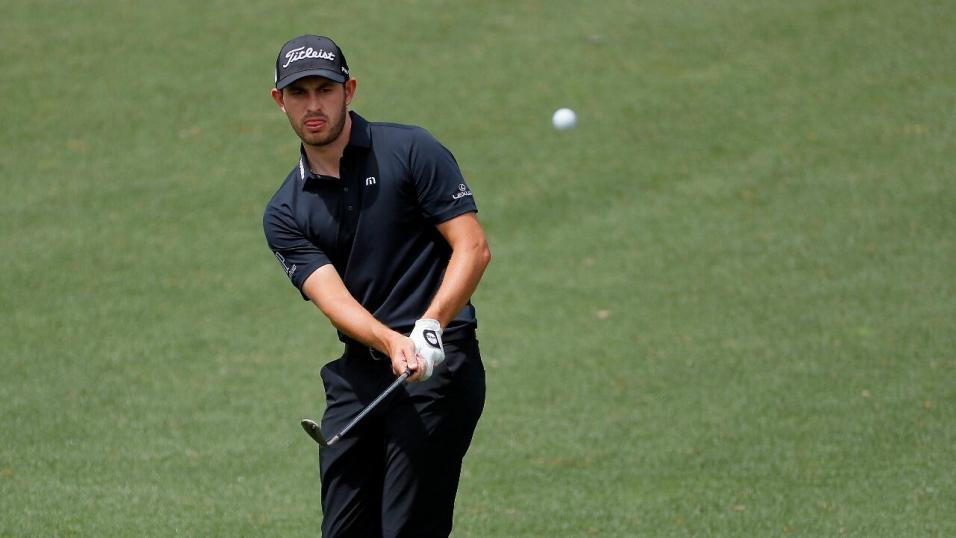 American Patrick Cantlay can win his first major
It's the third major of the season and Dave Tindall seeks more profits with three tips for the showdown at Torrey Pines in California...
"It's become the trend in recent years for new major winners to be crowned. In the last 12 months Collin Morikawa, Bryson DeChambeau and Hideki Matsuyama have joined the club and Cantlay seems an obvious addition from those high-class players near the front of the waiting list."
A US Open at Torrey Pines instantly summons up memories of 2008 when Tiger Woods famously ousted Rocco Mediate despite having a terrible leg injury and constantly wincing in pain.
It was a fascinating tournament, not least because of the last two men standing (only just in Tiger's case).
Woods was the course specialist (he had six previous wins there) who could smash it (he ranked 2nd for Driving Distance that week).
By contrast, Mediate was the high-trousered veteran short hitter (178th on Driving Distance that season) who had no course form at all at Torrey Pines. He'd missed the cut there earlier in the season (Buick Invitational which is now the Farmers Insurance) and never did anything of note at the course before or after.
Mediate wasn't the only one with poor/non-existent Buick/Farmers form to do well in 2008, something I noted in my US Open guide a few weeks ago.
The message from 2008 is probably that it doesn't matter if a player has good January course form or not. It clearly helped Tiger but it made no difference to Mediate and plenty of others in June when conditions were very different and the South course played much firmer and faster. In short: I shall not dwell on past course form.
The front of the market looked a little confusing a couple of weeks ago with lots of the main protagonists searching for form.
However, it now has some structure. Jon Rahm, the Torrey Pines specialist (7-2-5-29-1), who had stormed into a six-shot lead after 54 holes before having to pull out at the Memorial due to a positive COVID result, is the clear 8/1 favourite and I do like his chances a lot. However, an each-way preview like this isn't the place to be tipping up players at that price.
Dustin Johnson bounced back to form at the Palmetto with tied eighth and has separated himself from others to become the 12/1 second favourite. Again it's short, and I'm not convinced he's up to full speed yet.
Xander Schauffele came out top in my 10-year trends preview and I could easily put him up here as the headline tip at 16s. In terms of that course form angle, he has a foot in both camps: it was fairly terrible up until this year when he finished runner-up.
Wisely, the San Diegan native who played this course at high school, has stayed away from Torrey Pines of late. He said at Memorial on his last start (tied 11th): "In terms of recently I haven't played it much, I've been kind of waiting for the course to get into tournament shape for the US Open to not get too acclimated to the wrong conditions."
With US Open form of 5-6-3-5 he'll be on every shortlist going and, as I've already got him in the bag in the trends piece, I'll leave him out of this one and perhaps call him my unofficial fourth pick.
While giving a respectful nod to Rory McIlroy's chances, my main selection is Patrick Cantlay at 22/1.
I've always liked him for this tournament given his calm temperament and all-round excellence. And a US Open on his home Californian turf could prove the perfect storm.
Let's address the course form form first: MC in 2013, tied 51st in 2018 and MC in 2019. Usually that would be a negative but, as stated, 2008 helps us dismiss it.
Cantlay's own take: "It will play much different than it does in January. It will be firm and I'm sure the fairways will be small and the rough will be longer. But I like California golf and I think it will be a good setup for me."
That liking for California golf isn't a throwaway line either as he has some tremendous form in the Golden State. Three of his last four starts there show a win, a second and a third.

He heads to back to Torrey Pines on the back of a second win at Memorial where he was this column's 20/1 headline pick so he's obviously in my good books.
That followed a back-to-form top 25 in the US PGA at Kiawah Island so, in Cantlay, we're nailing our colours to a player who looks to be peaking at the perfect time.
He's made all five cuts in this event and looks ready to step up on his previous majors best of tied third in the 2019 US PGA at Bethpage. Cantlay also led the US Masters with a few holes to play that same season.
Finally, it's become the trend in recent years for new major winners to be crowned. In the last 12 months Collin Morikawa, Bryson DeChambeau and Hideki Matsuyama have joined the club and Cantlay seems an obvious addition from those high-class players near the front of the waiting list.
With 10-each-way places on offer, the 22/1 looks a must.
The lengthy South Course at Torrey Pines has poa annua greens so knowledge of those must be a plus. That's good news for California kid Cantlay, of course.
As for driving, I've been banging the drum for a number of years that Driving Distance is more important than Driving Accuracy in US Opens. The obvious theory is that everyone misses the short grass so you're better off hitting out of the thick rough from further down the fairway.
Steve Rawlings has the latest numbers in his excellent in-depth preview, noting: "Only four winners in the last 17 years have ranked higher for accuracy off the tee than they have for length and 13 of the last 17 winners have ranked inside the top-ten for DD."
A good way to compare how the players rank is to head to the PGA Tour's Total Driving stats. As well as the overall figure, it breaks down their Distance and Accuracy rank in adjacent columns. Rahm, for example, is ranked 2nd but has got there by being 23rd for Distance and 56th for Accuracy.
Cantlay is 20th overall via 55th for Distance and 91st for Accuracy so he's the ideal pattern. Morikawa's (125th for DD and 12th for DA) looks the wrong way round although I wouldn't be ruling him out given his stellar iron play.
There are a few contenders here and I've looked at 40/1 Paul Casey (38 DD, 66 DA), 80/1 Sergio Garcia (17 DD, 120 DA) and 80/1 Sam Burns (30 DD, 127 DA). The latter's recent back injury is a slight concern.
But I'll go for Jason Kokrak at 66/1 as my second pick. The 6ft 4in American is just the sort of power hitting-American who has thrived in this event in recent times.
He's 4th for Total Driving, with individual rankings of 22nd in Driving Distance and 78th in Accuracy.
Kokrak was outside the world's top 50 when contesting the last US Open where he fared pretty well, taking tied 17th after sitting in the top six at halfway.
He'll tee it up in this one as the World No.24 so his game has come on leaps and bounds. After 232 starts on the PGA Tour without a win, he now has two in his last 17 after victories in the CJ Cup and the Charles Schwab Challenge three weeks ago.
Kokrak held off Jordan Spieth at the latter to win by two, ranking 1st for Strokes Gained: Off The Tee and 7th in SG: Putting.
While he hasn't really done anything in the majors yet, that top 20 in the 2020 US Open reflects an overall jump in standards and this looks a good course for him.
With nine top 25s in his last 16 starts in California, he plays the West Coast well and Torrey Pines form of 29-21-20-MC-25 can hardly hurt even though it did all come in January.
Some strong form on the Florida Swing (a trio of top 10s, including T9 at Sawgrass) also highlights his ability to play well on firmer, faster courses and, with 10 each-way slots, Kokrak has plenty of appeal at 66/1.
For my big outsider I'm going to have a punt on Erik van Rooyen at 250/1.
Garrick Higgo, quite rightly, is the South African getting all the attention right now after his stunning victory in the Palmetto Championship on Sunday. Add in two recent European Tour successes in Spain and the youngster has three wins in his last five starts. What a player we have on our hands here.
He also made his debut in the majors during that stretch, making the cut and finishing tied 64th in the US PGA. He's 66/1 to take victory at Torrey Pines.
The monster-hitting Wilco Nienaber, priced at 200/1, also shone brightly at the Palmetto. That tournament was his first on American soil and the 21-year-old admitted he had no idea what to do when turning up to register for the event. On the course he was far from wet behind the ears though and played himself into contention until a Saturday 74. Still, tied 14th was a fine effort.
Staying on South Africans, Christiaan Bezuidenhout looks another strong contender in future majors after an excellent run for 54 holes at Kiawah Island. He was fifth with a round to play before falling away with a 77 but 100/1 could still be a good price here.
But at an even bigger odds than those three is 250/1 Erik van Rooyen and I think the 31-year-old has the potential to given us an each-way return.
He's 40th for Driving Distance on the PGA Tour this season so can give it a good smash and he's already built a quietly impressive bank of form in majors.
Van Rooyen had to withdraw from this year's Masters but he's banked four top 25s in his other six. That includes a pair of top 20s in Open Championships and tied eighth in the 2019 US PGA at Bethpage.
EVR showed some decent form in Texas with tied ninth in the WGC-Match Play after winning all three of his group matches and followed that with a top 15 in the Texas Open.
He struggled after that but really bounced back to form last week. First, he was joint-winner of his section in US Open qualifying and then posted tied 11th in the Palmetto Championship.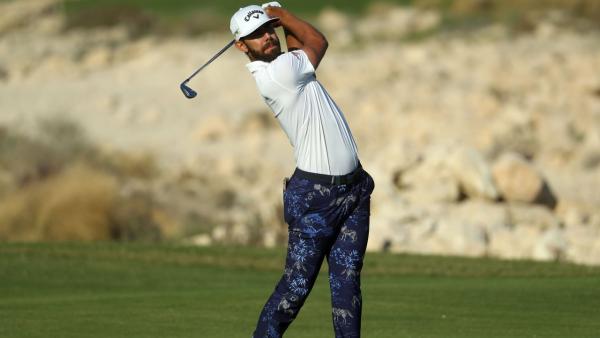 A missed cut at this year's Farmers Insurance Open is easily glossed over and at least means he's seen the course. On top of that, he has plenty of strong form by the coast as those Open top 20s prove.
Sometimes it takes an incident to reverse a player's direction of travel and that was the case with Van Rooyen in the US PGA. At the par-3 17th in round two, he hit his tee-shot into water and then twice smashed a tee box marker, also whacking it into the wet stuff. Not a good look and it forced him into a Twitter apology.
At the Palmetto, he reflected: "I think we all know what happened at Kiawah, I kind of lost my mind a little bit. I took some time off to reflect and think about, not only what I did, but also just how I want to be a better golfer. I was at home for a week and then went up to Minnesota to visit the in-laws and I just, I played golf every single day and just put a lot of reps in. And before you know it you start putting well, you start hitting it well and things kind of come together. And then at the US Open qualifier I played really well and I think I'm just sort of going forward."
With his sneaky majors record and forward momentum, he's worth a punt at 250s.
Dave's 2020/2021 P/L
Staked: £1050.00
Returned: £2002.12
P/L: +£952.12
2019/2020 P/L: +£13.83
2018/2019 P/L: -£338.25
2017/2018 P/L: +£362.84
2016/2017 P/L: +£1179.89
Recommended bets
Discover the latest articles
Read past articles