Frys.com Open: Eager Todd can make a fast start, says The Punter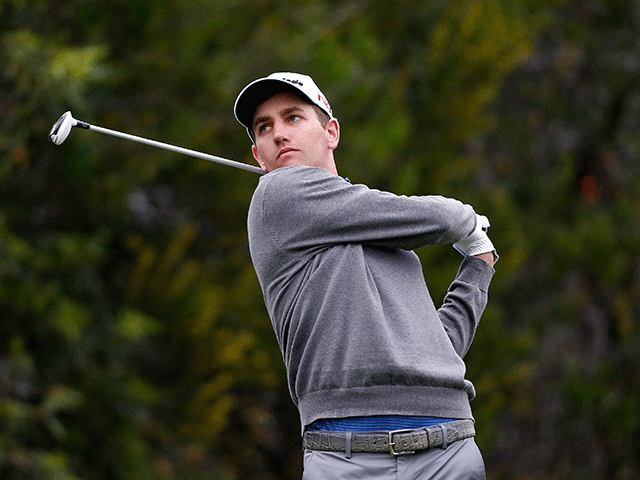 Brendon Todd - The Punter's sole selection at the Frys.com Open
The 2015/16 wraparound PGA Tour season kicks off in California on Thursday so our man's been busy looking for clues ahead of the season opener. Read Steve's in-depth preview here...

"Brendon Todd should be chomping on the bit to get back out there after waiting almost a month to put behind him a dreadful weekend at the BMW Championship."
Tournament History
Just two weeks after Jordan Spieth won the Tour Championship and FedEx Cup at East Lake, the 2015/16 wraparound PGA Tour season begins with the Frys.com Open. The tournament began life as the Fry's Electronics Open as recently as 2007 and this is the third time it's kicked off the new season.

Venue
The North Course, Silverado Resort and Spa, Napa Valley, California.

Course Details
Par 72, 7203 yards
Stroke Index in 2014 - 71.7
After three years at Grey Hawk in Arizona and four at Cordevalle in San Martin, California, the event moved to the North Course at the Silverado Resort in Napa Valley, California, for the first time last year.
The Robert Trent Jones Jr designed North Course opened in 1957 but it has been substantially reworked in recent years by Troon Golf and one of the venues co-owners, Johnny Miller.
Silverado hosted the Kaiser International between 1968 and 1976 and the Anheuser-Busch Golf Classic from 1977 to 1980 and some big names won here during those 13 years. Johnny Miller, Jack Nicklaus, Tom Watson and Ben Crenshaw all tasted victor at Silverado and some big names also won here during the 14 years it saw Champions Tour golf when it hosted the Transamerica from 1989 to 2002, with the likes of Bernard Langer, Lee Trevino, Tom Kite and Dave Stockton all winning here.
This is what last year's winner, Sangmoon Bae, had to say about the venue.
"I really like this course because it's a classic. Always classic courses you need really good iron shots. Really narrow, small greens, a lot of undulation."

Useful Sites
Event Site
Course Site
Twitter Link
Tee Times
Weather Forecast
Alternative Weather Forecast

TV Coverage
Live on Sky Sports all four days, starting Thursday.

Last Five Winners
2014 - Sangmoon Bae -16
2013 - Jimmy Walker -17
2012 - Jonas Blixt -16
2011 - Bryce Molder -17 (playoff)
2010 - Rocco Mediate -15

What Will it Take to Win The Frys.com Open?
Prior to the event last year I was keen to side with the Web.com Tour graduates but they didn't fare especially well. Zach Blair played in the final group alongside Bae on Sunday but fell away tamely and Jon Curran was the only graduate to make the top-ten but two wily old vets, Retief Goosen and Robert Allenby, both made the top-ten, suggesting this could be a venue suiting the more experienced pros.
Greens in Regulation proved to be an important stat but by some distance, Scrambling was the most important. Bae ranked third, Steven Bowditch second, and Martin Laird, who was one of the five players to finish tied third, ranked first.
The breeze was only really up on Sunday last year and the players reported that it played tough that day. This is what Hunter Mahan had to say about that final round and it adds more weight to the good scrambling theory.
"The greens were really tricky. The wind was really tricky today. Trying to chip it around the greens was really difficult. A really good test today."
At this very early stage, the forecast doesn't suggest it will be very windy but even if it doesn't blow, an examination of the Scrambling Stats may pay dividends.

Is There an Angle In?
With only one year's course form to evaluate, it doesn't make sense to draw too many conclusions but it may be worth highlighting that last year's first and second have both won the Byron Nelson Championship at the Four Seasons Resort in Dallas, Texas. Bae took the title in 2013 and Bowditch won the event last year.

Is There an Identikit Winner?
Outsiders fared well last year and that could be the case again this year. Those with bigger fish to fry may not be fully tuned up and the first two in the market - Rory McIlroy and Justin Rose - are both here because they're obliged to be (see below).
Bae went off at around 160.0159/1 last year and Bowditch was matched at twice that but again, we are only looking at one result so reading too much in to it may not be wise.

In-Play Tactics
Although Bae wasn't entirely convincing in round four last year - bogeying three holes in four on the back-nine, having led all the way his lead was always just big enough on the Sunday - this looks like a venue where we might see much change on the leaderboard, especially if we do get any significant wind.
With two par fives and a drivable par 4 in the last three holes, the North Course has a very sporting finish and although we didn't get an exciting finale last year, much can change late on and I envisage trading opportunities aplenty this year.
The back-nine averaged almost half a stroke easier than the front-nine 12 months ago and those final three holes all comfortably averaged under-par - ranking the second, third and fifth easiest holes on the course throughout the week.

Market Leaders
Neither Rory McIlroy nor Justin Rose could be bothered to make an appearance at last week's British Masters, which for the European Tour was a disappointment, but the pair add a fair bit of quality to the field but I have to wonder if they really want to be here.
From what I can gather, they, along with the currently injured Tiger Woods, committed to this event because they played in the Turkish Airlines Match Play event back in 2012. I don't quite know how it came about but I assume they skipped PGA Tour commitments in favour of a filthy great wad of cash and as a result made commitments to appear in a PGA Tour opening event that they wouldn't ordinarily bother with.
I apologise for not having the exact facts to hand but I'm assuming they might not be fully wound up and raring to go and for that reason I'm very happy to overlook them both and I may even look to lay Rory at least in the Top Five Finish market when it goes live.
*Please Note
Since first publishing, Phil Casey - @pcaseysafc on Twitter and very much worth a follow - has pointed me in the direction of this piece which explains it all.

Hideki Matsuyama looked in fair enough form at the Presidents Cup last week but he looks short enough to me at less than 20/1 and the same can be said of Brooks Koepka, who always looks a skinny price to me. He's a shade bigger than 20/1 but like Matsuyama, he's only won once on the PGA Tour so is hardly prolific.

Selection
With very little to go on, I'm loathed to get too involved here. I quite liked last year's runner-up, Bowditch, who ranks third for Scrambling but I have to wonder how much the Presidents Cup has taken out of him and I'd have liked at least 80/1. So I've decided to play just one from the start - Brendon Todd - who should be chomping on the bit to get back out there after waiting almost a month to put behind him a dreadful weekend at the BMW Championship.
The 30-year-old Pennsylvanian sat second at halfway in the third of the four FedEx Cup Series events but instead of pressing Jason Day for the title and progressing to East Lake for the finale, he shot rounds of 76 and 70 to crash to 23rd and miss out on the lucrative season-ender in Atlanta, Georgia.
That would have hurt Todd given that's where he now resides and I fancy he may have spent the last month preparing hard for the new season. He didn't play here last year but he ranked 22nd for Scrambling last season and I know it could be merely coincidental but if there is something in the course correlation between here and Four Seasons Resort in Dallas then it's pleasing that he won the 2014 edition of the Byron Nelson Championship at that venue.

Selection:
Brendon Todd @ 80/1 (Sportsbook)

I'll be back tomorrow morning with my Portugal Masters preview.

*You can follow me on Twitter @SteveThePunter
Discover the latest articles