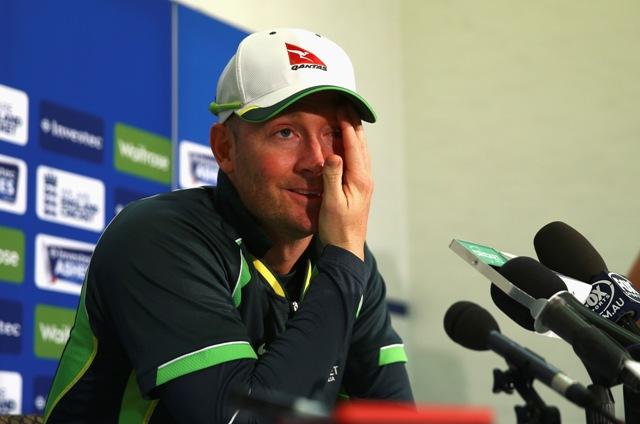 Australia's apathy has cost Clarke
Ed Hawkins argues that a collective failure to knuckle down amid a dressing room row was the real reason for their spectacular failing to justify short prices about success...
"Claiming that Australians can't play the moving ball doesn't cut it. The notion that they were incapable of knuckling down is bunkum. They just didn't want to."
It has been the sort of summer that will live long in the memory of English cricket fans and gamblers alike. Although for vastly different reasons.
For the former it will go down as a halcyon time when a youthful England played with verve, skill and chutzpah, downing supposedly more powerful outfits. The latter will look back with disbelief as they count the cost of a succession of failed favourites.
The jollies have been misery-inducing letdowns. England, despite playing a thrilling brand of cricket, had set the tone when they failed to beat New Zealand in a two-Test series when favourites at [2.7]. Then in a sign of things to come they usurped the Kiwis, who were as short as [1.43], in the one-day series.
Three favourites could not fail consecutively, surely? So Australia, who got as short as [1.38] to beat England in the Ashes, should have been bankers, right? The Aussies seemed to think so. Glenn McGrath predicted 5-0. Steve Smith said England wouldn't be able to live with them. One scribe, as quoted by Alastair Cook in his victory speech, said we should "watch from behind the sofa."
In truth, England were always likely to give Australia a run for their money. Their senior bowlers - James Anderson and Stuart Broad - had enough nous in English conditions to exploit technical faults in the visiting batting line-up while there was not the insignificant recent trend of touring teams consistently getting beat.
So it was going to be close. It wasn't. But not as weighted in the favour of the side most would have expected it to be. After four Tests England have regained the Ashes and, Lord's apart, barely a bead of sweat has dripped from their brow. It hasn't even been that competitive. England have been good. Australia utterly hopeless.
How can it be then that a team rated as such hot favourites did not even to manage to hit lukewarm? They were [1.38] for goodness sake. They don't get beat, particularly in the reliable arena of Tests. The answer probably lies in dressing room unrest which, following session after punishing session, has left a once tight squad dispirit and despondent.
An Ashes series opens fissures within a team like few other sporting contests. England, humbled 5-0 in Australia, know that all too well. For the gambler, however, it is almost impossible to predict. After all, what goes on in the dressing room stays in the dressing room.
The clues have been there for some time. It is no secret that Darren Lehmann, the coach, and Michael Clarke, the captain, have not seen eye-to-eye. But one couldn't have placed a wager on the relationship breaking down. They had just won the World Cup together.
Defeat at Cardiff, however, prompted a surprising and un-Australian reaction. Lehmann failed to back Shane Watson and his analysis of why he kept getting out leg before was tantamount to public criticism. A big no-no. Watson, dropped for Lord's, was the victim of an unedifying witch hunt. Brad Haddin was also heavily, and unfairly, criticised by Australian media. They knew his time was up.
And then David Warner, the archetypal macho, fair dinkum Aussie, admitted to having doubts about whether he was good enough to score runs in England. It was this shock confession which proved that all was not well in the camp.
Lord's was just an illusion. On a flat road they were fortunate enough to bat first as their techniques were not tested as the ball barely moved from the straight and narrow. Scoreboard pressure did the rest.
At Edgbaston the group split asunder. The decision not to recall Haddin, who had missed the second Test because his daughter was unwell, knocked the stuffing out of Australia. Their players had always been told by the board that family came first, cricket second. So when Haddin was ditched there was outcry. Suddenly there was mistrust.
Peter Nevill, who replaced Haddin, actually did rather well. But consider how he felt, and his allies, when other members of the team felt he shouldn't have been there. There was no animosity toward Nevill but the environment had become uncomfortable to say the least.
And that was why we witnessed such a horrific batting performance at Trent Bridge. Nothing exposes dressing room unrest like an epic collapse. It brings it right out into the middle for all to see. Players are supposed to fight for each other in such situations and show grace under fire. But there was a collective absence of will.
Claiming that Australians can't play the moving ball doesn't cut it. Yes, the conditions are important and they help England enormously when there is a perceived gulf in ability but the notion that Australia were incapable of knuckling down is bunkum. They just didn't want to.
It would have taken five minutes for Lehmann, a wily veteran of English conditions having been a hero with Yorkshire, to have educated the group about playing as late as possible, not going at the ball with hard hands and accepting that, in England, there will often be 20-minute periods where you don't play a shot.
Chris Rogers, who has played more first-class matches in England that Australia, could have given the same lecture. Or Adam Voges, who is another with heavy experience of the county circuit. After that it was just a question of going to the nets and putting in the hard work. They didn't want to.
This double malady of a failure to put in the hours in the nets and then pull together on the field has been so acute that it has cost Clarke his career. It has sucked the life from a man who, at the age of 34, should have had a couple of good years left. That is startling.
The Oval Test gives Australia an opportunity to restore some pride. But how can punters trust this bunch again? They are cowed and beaten and they are hardly likely to show stomach for the battle with the war lost in emphatic, humiliating fashion.
On the other side of the coin the wicket in south London should be to the liking of Warner and co. It will be quick, come on to the bat nicely and not move very much. Mitchell Johnson, who has personified Australia's feeble mindset more than anyone with his lack of energy and aggression, and Mitchell Starc should extract plenty of pace and bounce. It could be a very Australian wicket.
Australia are no better than [2.62] with England [2.6] for the fifth Test. Consider that before the first game, when most thought Australia were the better side , they were [1.98]. England were [4.4]. Now we know they are not the better side, or even trying very hard, it will take some nerve to back them even if it has been the summer of the outsider.
Ed Hawkins P/L

2015: +£232.80
2014: +315.10
2013: +250.80
To £10 level stakes (unless otherwise stated), based only on available prices. Does not include back-to-lay in-running match advice or commission rate.
Follow Ed on Twitter @cricketbetting