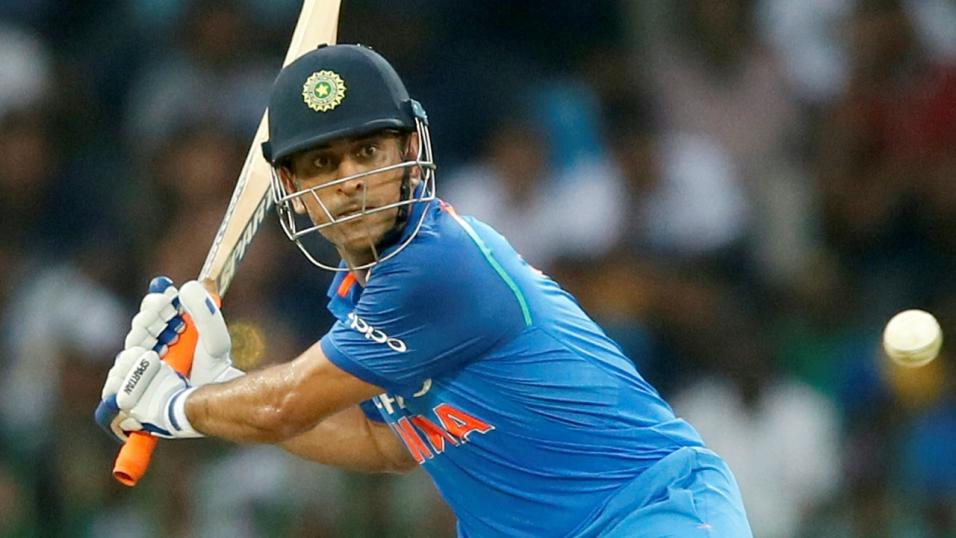 Dhoni's experience may be needed
Ed Hawkins says it's worth keeping faith with the home side as they take on the muscle-bound Super Kings in Deccan on Sunday...
"We consider Sunrisers the value. They have shown more nous than Chennai this term and abandoning them after one bad day at the office just doesn't make any sense"
Sunrisers Hyderabad v Chennai Super Kings
Sunday 22 April, 11:30
TV: Live on Sky Sports
Sunrisers look to hit back
The Sunrisers' fast start came to a juddering halt last time out. With three wins from three they looked head and shoulders above the rest. Then they were cut down to size by Chris Gayle's blade. Gayle played a vintage innings, one which probably guarantees himself at least one more payday next year.
Gayle smashed 104 from 63 balls to emphatically prove that even the best bowling attacks can be fodder in this format. And Sunrisers are the best. Rashid Khan, usually so precise, had his radar scrambled and went for nearly 14 an over.
What was most significant about the defeat was Sunrisers' lack of firepower with the bat. In a chase of 193 they lost only four wickets. They had lost only two after 13 overs. And yet the result was never in doubt.
Kane Williamson and Manish Pandey gave it a go, both making half-centuries, but they just weren't fast enough. With two men set like that most teams would expect to go on to win.
Chennai have shown brawn
Chennai Super Kings went top of the table - before Saturday's matches - following their victory over Rajasthan Royals. It was a breeze from the former champs.
They posted 204 with Shane Watson blitzing a century. The Royals dropped him on four. Ouch, that's got to hurt. Whether it made any difference is a moot point because the Royals are a confused crew at the moment. They don't really know their identity and were rolled for 140.
So it would be folly to place too much store in that Chennai win. We still expect them to hit a sticky patch. In the field they are a little slow and old bodies are beginning to creak. Suresh Raina, who had never missed a Chennai game with injury before, has just come back from the treatment table while MS Dhoni has worries about his back.
If they bat first they know they will have to go hard with the bat in the first six overs. They would have watched Kings. Allowing Sunrisers to get a hold could be game over.
Don't expect big runs
Sunrisers have restricted teams to 125 and 147 at Deccan this term, suggesting the pitch suits their bowling attack. Previous scores were 128-138-148-209-191-159-135. Given those numbers it would be going against the tide somewhat to be betting on 160 or more on first-innings runs. The average from that sequence is 138.
Hosts have the edge
There's not much to choose between these two on the match odds. Sunrisers are [1.89] and Chennai [2.02]. We're slightly surprised to see that the Sunrisers are not shorter, although the sort of rationale for such odds is consistent with this format.
Chennai's big bats and big names have artificially shortened their odds while the real skill to be prized - bowling tight and taking wickets - is forgotten about because it's not as glamorous. Twas ever thus.
For that reason we consider Sunrisers the value. They have shown more nous than Chennai this term and abandoning them after one bad day at the office just doesn't make any sense.
There is also the feeling that Chennai are jammy. They got out of jail against Mumbai and Kolkat despite terrible performances for the majority of the gamea. This is a clash where they could be exposed for what they are: average.
Sunrisers are pretty formidable at home. They have lost one of their last eight. There is also a slight toss bias favouring the chaser. In an ideal world they will chase but they will shorten in odds if they do so we're prepared to gamble before the flip.
Dhawan due a scorek
After a strong start for Sunrisers Shikhar Dhawan has lost his way. He made a duck against Kings XI and seven against Mumbai Indians. With Sunrisers a little wounded, they could do with their big show turning up. Dhawan is, usually, reliable - particularly in the top runscorer market. There are far worse bets to be had than 11/4 that Betfair Sportsbook offer.
Super Kings may need nous
Watson will be all the rage for top Chennai runscorer following his brutal assault. He is 13/5 with Betfair Sportsbook. He is 9/2 for top match batsman and 20/23 for over 23.5 runs. Given the skill of the Sunrisers bowling old heads like Raina and Dhoni may be required so the 4/1 and 13/2 respectively might tempt.
Recommended bets
Sunrisers [1.89] (3pts)