Indian Premier League Tips: Sunrisers and CSK perfectly placed for title surge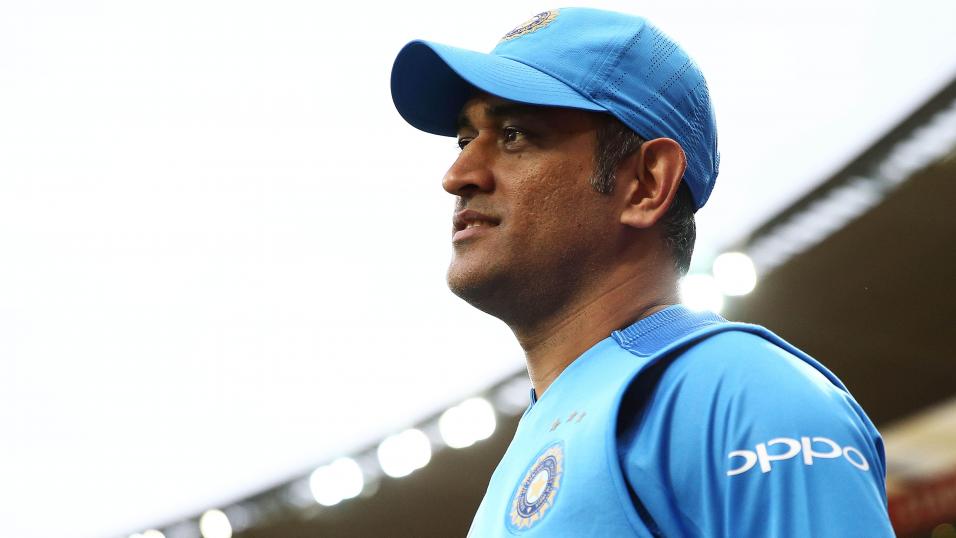 MS Dhoni's CSK could be celebrating again
Which of the eight teams is the best bet to win the IPL title? Ed Hawkins reveals his wagers for the tournament outright betting ahead of the first game on Saturday...
Whole new ball game
Forget what you think you know. This year's Indian Premier League will be won by the team that learns a different ball game quickest. Or one which sticks to a tried and trusted method. Brains will beat brawn. Precision will trump power.
With the tournament switching to the United Arab Emirates, the eight franchises are met with a unique challenge. They will have to adapt and stretch squads built for home venues where they will never play. Tactics and strategy need to be flexible to account for three venues which will surely take wear and tear in a 60-match tournament. And there's the not-insignificant test of keeping a bunch of dispirit characters happy in the bubble. And you thought a normal IPL season was a recipe for chaos.
Given the unique nature, never before has it been more relevant to recognise that anything could happen. A rag like Rajasthan Royals or Kings XI could stun everybody and claim the title. Or the status quo could remain with Mumbai Indians or Chennai Super Kings adding to their silverware.
Like the franchises' analysts, we can do all the hard study graft we like but there will be some factors which cannot be accounted for. For example, we expect the pitches to spin and to wear. But all data for the three venues in Sharjah, Dubai and Abu Dhabi comes from the traditional UAE season of February and March. The pitches could behave entirely differently in October and November. Dubai will host 24 matches in 40 days. That raises the prospect of a wager going down on the toss of the coin because of the potential for bias. It is also likely to mean that runscoring will get tougher and tougher.
What we do know from the UAE pitches used in the Pakistan Super League, in comparison to the Indian venues which these squads were built for, is that they are not as run-laden. On average, a score of 180 is struck every four games in the PSL. Ratios in the IPL are much meaner on the bowlers. More sixes are hit in the IPL than the PSL - a difference of one every 17 balls and 49 balls respectively. Batting muscle is not important.
The PSL is something of a God send and not just because Indians are having to learn from their near neighbours. That tournament has rewarded teams with left-arm pace options, wrist spin or left-arm spin.
So let's get the red pen out and start putting a line through some teams based on this criteria. The first significant casualties are the Kolkata Knight Riders (5/1 Sportsbook). As discussed in our team-by-team guide, they could be the surprise Bismarcks this season with a squad and strategy which doesn't suit the conditions.
They are probably the most powerful batting unit ever assembled with Andre Russell, Eoin Morgan, Ntish Rana and Dinesh Karthik human wrecking balls. But we would be surprised, as out lined above, if this was competition which rewards brute force. Are KKR going to be able to adapt their batting power to trickier surfaces? The example of the Russell-reliant Jamaica Tallawahs in the recent Caribbean League is useful here.
Most importantly they have a big hole in their bowling group. As it stands they are the only franchise without a left-arm quick, an oversight considering that in the last two years they have had serious problems keeping the run rate down. In the death overs, no team scores more quickly but no team concedes more quickly. Their strength is cancelled out.
Mumbai Indians, the favourites at 4/1, could also be swerved because of their over-reliance on power. Quinton de Kock as opener is a classic case of a franchise getting skewered by the venue change. De Kock struggles to blitz against spin. The loss of Lasith Malinga and few spin options are probably more troubling, though. As holders they are also acutely aware of how tough it is to win back-to-back titles.
The thinkers
Two teams which are polar opposite to KKR and Mumbai appear to be Sunrisers Hyderabad and Chennai Super Kings, also priced at 5/1 as if to highlight the struggles the layers are having deciphering the market.
Sunrisers and Chennai are two squads built for the conditions we expect to see in UAE. There strategies are fostered around low-scoring games which we again expect to see in the UAE. They are also possibly the canniest franchises around.
The brains trust of David Warner and Trevor Bayliss at Sunrisers could well prove to be the envy of every other franchise. You might not like Warner, but he has a fantastic knack for getting things right on the field while Bayliss is steeped in limited-overs success.
Their detractors will argue they don't have the batting brilliance to succeed. We disagree. Warner and Jonny Bairstow can get them off to fast starts while a contemplative middle order of Manish Pandey and Vijay Shankar could be just what is required here.
Few teams will be able to match them with the ball. Rashid Khan, Khaleel Ahmed, Bhuv Kumar and Sidd Kaul are expert. Mohammad Nabi has just completed a CPL on similar wickets while there boast an army of slow left-armers to choose from.
Chennai have a similar make-up. Sure, the loss of Suresh Raina is a blow but Shane Watson at the top of the order is probably the most experienced batter on show on UAE surfaces. MS Dhoni and coach Stephen Fleming have been drilling the squad into the skills required on these sort of surfaces for years back home. They could bowl 16 overs of spin without upsetting the balance of their XI.
It is true that they lack depth on the left-arm quick front so Sam Curran is hugely important. The one selection 'dilemma' CSK need to get right is to recognise that Curran's talent outweighs the experience of Dwayne Bravo.
Although Sunrisers and Chennai seem best equipped, we won't bet them for outright glory. The risk of dew or a toss making the play-offs is a lottery and we may to learn a whole new ball game for the denouement, rendering what happened in the league irrelevant. So prices of 3/1 Sunrisers and 11/2 CSK to win the regular season is where our money will be at.
Other teams could well meet the challenge in the same way as these two. Delhi Capitals illustrate our point about the play-offs being up in the air. They are bigger at 7/1 to win the league than they are to win the title at 6/1. Their squad looks strong but we have doubts as to whether Australian Ricky Ponting knows his best XI, and the order they line up in.
If intelligence is key it would be the shock of shocks if Royal Challengers Bangalore were to succeed. For years they have been making dumb decisions and they once again come in with an unbalanced squad in favour of the batters. They are 13/2 to win the title. Kings XI and Rajasthan are 9/1 and 10/1 respectively but we are not tempted for a big-priced pick.
IPL strengths and weaknesses analysed on Cricket...Only Bettor
Read past articles