Indian Premier League Betting: The batters and bowlers to follow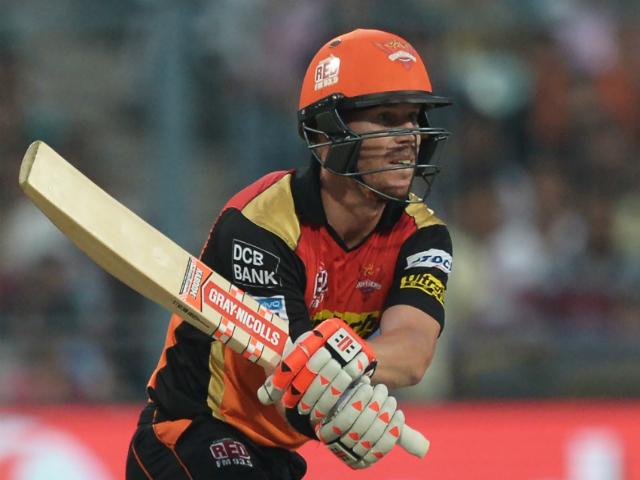 Warner should go big
Ed Hawkins delves into the stats to reveal the players who could shine in the tournament which starts on Saturday...
Inside the matrix
Only twice in the Indian Premier League has an opener not won top runscorer honours. We say it every year: why take on the weight of history when picking a top-bat wager?
This season is tougher than usual, however, because half of the teams could use two of three possible openers meaning we have a larger number to filter contenders from the also-rans.
There is even the possibility of surprise late runners. For example, Kolkata Knight Riders might, just might, shove Shubman Gill up front to open, Royal Challengers Bangalore could be bold and unleash AB De Villiers.
For extra clarity we have listed the probable openers (most likely combinations first) and included each player's domestic average in the last three years. This filter means that we can rule out six openers straight away, the biggest name being Rohit Sharma who has struggled in this format. Strike a line, too, through Chris Gayle who despite averaging 32.6 will be lucky to play at all.
Of the remainder, we need another filter. Who can we be absolutely cast-iron certain will open the batting? Out go Faf Du Plessis and Ambati Rayudu at Chennai (only one will get the gig), Aaron Finch and Virat Kohli (he keeps us guessing every year until RCB's first match day), Rahul Tripathi and Chris Lynn at KKR and Prithvi Shaw and Marcus Stoinis at Delhi.
Stoinis is the key to Delhi's entire campaign (as discussed in our team guide) and given his whopping average it would be a surprise if he didn't open. But prepare to be amazed. Ricky Ponting, the coach, who clearly didn't see Stoinis' struggles in the finishing role in England, reckons the middle-order is the best place for him. Ho hum, the 25/1 with Sportsbook would have been a wager.
Warner's favourite tag justified
That leaves us with David Warner (8/1 Sportsbook), Jonny Bairstow (10/1), Shane Watson (20/1), Quinton De Kock (16/1), Jos Buttler (12/1), Shikhar Dhawan (16/1) and KL Rahul (12/1). Boring down into the techniques of these players, who should shine in spin-friendly conditions?
De Kock aside, this is where we hit a brick wall. The South African hitter is renowned as a player who needs pace on the ball and any skipper worth his salt would match him up against spin from ball one.
Warner justifies market favouritism here. He averages 46 in his nine T20 outings in the UAE while Watson emerges as a strong contender. His experience in the Pakistan Super League, the toughest competition to score runs, is excellent.
He averages 40 in the last three years. Buttler, Bairstow, Dhawan and KL Rahul haven't played enough games to convince us to form an opinion. But it wouldn't be hugely surprising if the latter two were able to adapt better over time because of their upbringing.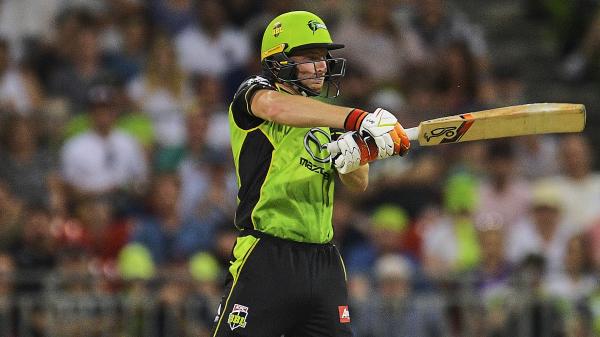 Buttler is solid against spin but has a habit of scoring more slowly while Bairstow is vulnerable to spin early on in his innings.
Rahul, though, given his consistency and extraordinary average should probably be level-pegging with Warner, who he finished second to last season. There is justification for a wager on each of the five but Rahul is the one who deserves more respect on the market.
Elsewhere, we can take advantage of Mumbai's opening foibles by backing the consistent Suryakumar Yadav at 7/1 to be their top bat. De Kock is vulnerable and Rohit's record is poor so he may not have a huge amount to beat. Yadav averaged 43 domestically last year and 36 the year before that. In last year's IPL Yadav scored 424 runs, second only to De Kock. In the last three years he averages 41.
Openers by team (last three years average T20 franchise leagues)
SRH Warner (49.3), Bairstow (55.6)
CSK Du Plessis (37), Watson (30.8), Rayudu (32.6)
RCB Finch (40.2), Parthiv (27.6), Kohli (39.7)
MI, Rohit (26.5), De Kock (31.8)
KKR Tripathi (26.9), Narine (18.4), Lynn (29.4)
RR Buttler (34.5), Uthappa (26.4)
DC Dhawan (33.4), Shaw (25.5), Stoinis (46.3)
KXIP Rahul (53.9), Agarwal (25.4), Gayle (32.6)
Last two years biggest innings win rates top batsman by team
SRH Warner 41.67%
CSK Du Plessis 29.1%
RCB De Villiers 43.3%
MI Yadav 28%
KKR Lynn 37.2%
RR Buttler 41.8%
DC Pant 44.2%
KXIP Rahul 46.4
The underrated
In the last three years in franchise cricket which two IPL bowlers (who have taken 50 wickets or more) have the best strike rates? Rashid Khan, perhaps, the favourite for top wicket-taker? A veteran geniuses like Imran Tahir? Or a young tearaway like Kagiso Rabada?
None of the above. Step forward Khaleel Ahmed and Shreyas Gopal, the under-the-radar pair for Sunrisers and Rajasthan respectively. They boast superior strike rates in the world in the study period with only Sri Lankan, Malinda Pushpakumara, needing fewer balls to take a wicket at 11.04.
Khaleel, a left-armer and mainstay of Sunrisers' bowling attack, takes a wicket every 11.48 balls. Gopal, a leggie, has been Mr Consistent for the Royals and has a strike rate of a wicket every 13.8.
On such data both would rate excellent each-way value options for top wicket-taker in the tournament, a market which is often dominated by reputation instead of record. Khaleel is 33/1 and Gopal 25/1.
Both men are part of attacks which are dominated by bigger names and shorter prices. Khaleel will play alongside Rashid, of course, who goes off at 8/1 jolly. It's a terrible wager, not because Rashid is a poor bowler but because batsmen have taklen to playing him out rather than attacking and his strike rate has suffered. Team-mate Bhuv Kumar, a favourite with India, is fourth on the list at 12/1.
The layers reckon Gopal, 20 wickets last season, will be put in the shade by Jofra Archer, who is 12/1. It's another poor price considering Archer has had a heavy summer schedule and may not be fit and firing.
The smart way to back Khaleel and Gopal could be to bet them for their individual team honours at 5/1 and 3/1 respectively.
***
Indian Premier League Preview Show Part II on Cricket...Only Bettor
Read past articles