Delhi Capitals v Sunrisers Hyderabad: Kane could be key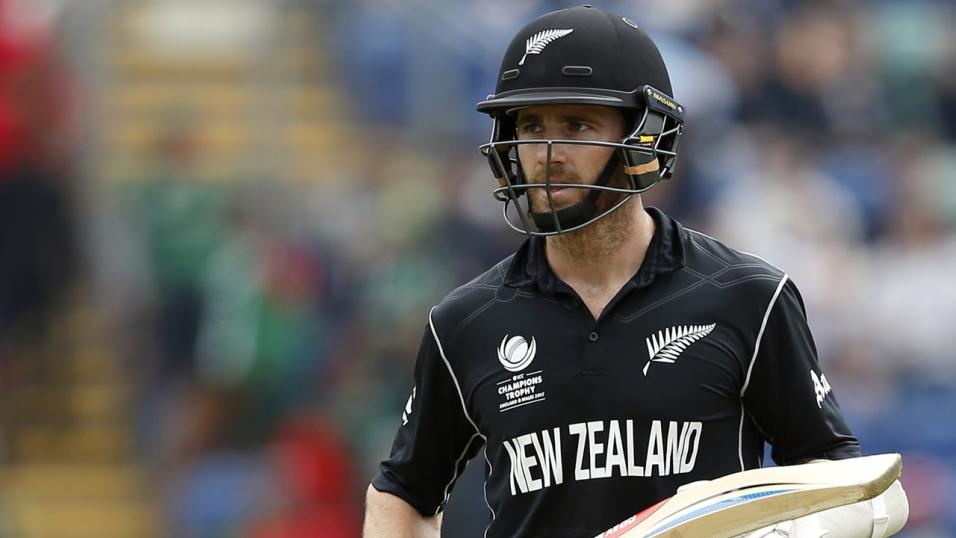 Kane Williamson's cool head could make all the difference here.
The Sunrisers are outsiders in the second IPL semi-final but might find some comfort from a tricky wicket that could well suit their key man, Kane Williamson, says Jamie Pacheco.
"With the bat, a low-scoring match where you have to grind for your runs may just be the perfect scenario for a certain Kane Williamson to be in his element. The cream rises to the top and the tougher the wicket is to bat on, the more it will suit the Kiwi captain."
Delhi Capitals v Sunrisers Hyderabad
Wednesday May 8, 12:00
Live on BT Sport
Rabada absence a problem for franchise and country
Delhi were dealt a cruel blow when Kasigo Rabada, the IPL's leading wicket-taker this season, was ruled out of the competition with injury. Quite what South Africa made of that with the World Cup just around the corner is probably something that can't be repeated on these pages. We'll all have to wait and see whether he's fit for the big one and if so, how fit.
At least they have options to come in for him. Trent Boult will be one of their overseas players almost as a direct replacement in the pace department, Colin Ingram will float in the middle-order, Shane Rutherford will play as an all-rounder with his middle-order big hitting a nice safety net, Keemo Paul will provide the aggression with the ball and then it's a straight choice between Chris Morris as another all-rounder, Sandeep Lamichhane as a mystery spinner or Colin Munro as a top-order batsman. Given it's at the top of the order that the Capitals' strength lies, the latter is the outsider of the three to play here.
Sunrisers look lost without their openers
In many ways the Sunrisers are an example of what's wrong with IPL player recruitment. With Jonny Bairstow and David Warner in the team they looked like they could beat anyone. Without them, as they reported for international duty, they look like they could potentially lose to anyone.
Was it foolish to recruit them knowing they'd miss the business end? Or would they have not even made it this far if they hadn't had them for 2/3 of the competition? Answers on a postcard.
They could do with a serious contribution from Shakib Al-Hasan. Such a reliable player every time he turns out for Bangladesh, his performances over the years in the IPL have been very much of the ordinary variety.
Delhi are favourites at 8/111.72 which is somewhat surprising given how seldom they've made the play-offs over the last few years and how often the Sunrisers have.
But I think the odds-compilers have finally cottoned on to what I've been saying all tournament: Delhi's Top Five is the best, most fearless and hard-hitting top-order in the tournament. Four of those five have hit at least one fifty, two of them have hit two and one has hit five. It means that almost every match at least one player has got to a half-century- the basis for setting a good total or chasing one - and all of them are striking at a rate of at least 119. Some of them well above that.
The Sunrisers look a bit lost without their two star openers and it hasn't helped that Shakib and Martin Guptill, the two who came in for them, haven't really got going.
There is, however, some good news for the Sunrisers. The last time this pitch at Visakhapatnam was used in a T20I, Australia edged it against India off the last ball to win a low-scoring contest with 127 enough to clinch it. A low-scoring affair would play nicely into Hyderabad's hands. No bet.


Last time out I argued the case for KK Ahmed as a top bowler bet for Hyderabad at 7/24.5. My reasoning was that his average was better than that of red-hot favourite Rashid Khan and he was almost twice the price. Guess what? Ahmed took three, B Kumar two and Khan just the one.
So what did the Betfair Sportsbook traders do this time round? They pushed Ahmed out from 7/24.5 to 4/15.0. Odd but all the better for us. Kahn is 2/13.0 with Kumar 4.33 and Mohammad Nabi 7/24.5.
More good news comes from the fact that in that T20I I mentioned before it was the seamers rather than the spinners who took most of the wickets. That settles the matter for once and for all; Ahmed is the bet.
With the bat, a low-scoring match where you have to grind for your runs may just be the perfect scenario for a certain Kane Williamson. The cream rises to the top and the tougher the wicket for batting, the more it will suit the Kiwi captain.
W. Saha at 7/24.5 will surely get off to a fast start as per usual but it's really not a wicket for Guptill, who is 11/43.75 favourite for some reason, while Manish Pandey at 7/24.5 may be the one that's hardest for us to beat given he's been in good nick. But fresh from an excellent 70 off 43 balls, Williamson is definitely the bet at 7/24.5.