The Betfair Poker Interview: James McManus
Bloggers

/ Short-Stacked Shamus / 13 November 2009 / Leave a Comment
Last week I reviewed Cowboys Full: The Story of Poker by James McManus, and mentioned there that I had the chance to interview the author. McManus and I spoke by phone a couple of weeks ago, just before he was about to embark on a book tour to promote Cowboys Full. It was great fun talking with him about the book as well as several other poker-related topics.
As a person interested in not just the history of poker but the history of poker writing -- and since Cowboys Full includes references to dozens of other poker narratives -- I thought I'd start by asking McManus about this tradition of poker literature into which he's entered.
Short-Stacked Shamus: You make reference to a number of other poker books in Cowboys Full. What are some of the ones you believe to be especially good or important?
James McManus: Well, Cowboys Full has a selected bibliography that lists all the books I think are essential. Of course, many of them were from the 19th century, but the key books for me from the 20th and 21st centuries begin with Herbert O. Yardley's The Education of a Poker Player (1957), which gets three chapters in my book. I think it is important because it is the first blend of tactical advice and riveting poker narrative.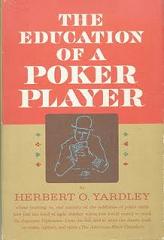 Yardley tells a story that takes place back at Worthington, Indiana then cuts forward several decades later to when he was a spy in China in the 1930s. In each chapter a key hand develops in which the tactical principles that he has been espousing come into play, and he ends up winning a big hands because he follows his own advice.
The other key thing about Yardley's book is that it is about "square" poker. In so many early poker narratives, people either got cheated or they cheated other people, such as in George Devol's Forty Years a Gambler on the Mississippi (1887). Now that was about how Devol made a lot of money playing poker, but really he wasn't playing poker -- he was cheating! Yardley is the one who begins the tradition [of writing about] square poker tactics, that is, how to play poker honestly and fairly. And I think that's so important because the history of poker in many respects is the story of how it moved from being the cheating game to a fairly honest, square game in which poker skill and luck is what gets the money, not the ability to put in a cold deck, or deal above a mirror, or things like that.
Then comes Al Alvarez. When he publishes The Biggest Game in Town (1983), the world doesn't know about the World Series of Poker. Then The New Yorker hires this London poet to go write about the WSOP -- he's the ultimate fish out of water. And he produces this masterful narrative account filled with one revealing profile after another of Doyle Brunson and Jack Binion and Benny Binion and Mickey Appleman and Jack Straus and all of those guys. [Poker gets the attention] of people who are not in the tiny world of high stakes no-limit hold'em tournaments. That's when poker starts to get not just a literary cachet, but the attention of the public. That's what gets people interested in saving up the ten grand [to enter the WSOP Main Event] or entering a satellite to try to win a seat. I think that was a sea change.
Next comes Anthony Holden's book, Big Deal (1990). Holden goes out and actually plays, whereas Alvarez functions more like a reporter. Holden is at the table, elbow to elbow with these people as he's writing about them. So that was another, different kind of breakthrough. I think another important book is The Poker Face of Wall Street (2007) by Aaron Brown, in which a high-powered stock analyst looks at poker. He's a poker player, and he plays high-stakes poker successfully, but he also understands money and economics, and he enables us to understand what was going on in [the cardrooms of] Gardena, California.
And speaking of Gardena, no one should miss Poker Faces: The Life and Work of Professional Card Players (1982) by David Hayano, which is almost an academic study. Hayano is an ethnographer -- he made his bones studying a tribe in Papua New Guinea -- and he takes these anthropological skills and applies them to the guys in his poker games in Gardena. It's the first, disciplined, serious study of how poker pros operate. A very cool book.
One of the most interesting new books is Gus Hansen's book, Every Hand Revealed (2008), in which he marches us through virtually every single hand that he played in a tournament that he won. A different kind of poker narrative -- it's funny, it's instructive, and it teaches players how to play better.
SSS: Speaking of Yardley, you mention in Cowboys Full how you believe he should be considered for the Poker Hall of Fame.
McManus: Yes, I think he meets all the criteria. He played all over the world for high stakes. And he plays a critical role in getting fair, square, non-cheating poker into the American consciousness. The Education of a Poker Player was a huge best-seller back in 1957, and that's around the time people started thinking of poker as a game that was played on the up-and-up. I do think Mike Sexton [the lone 2009 inductee] richly deserves to be in there as poker's ambassador during the boom. And Yardley performed a very similar function 50 years ago.
SSS: What was the path that took you from Positively Fifth Street to Cowboys Full?
JM: The idea for the history came when I was writing Positively Fifth Street. There was no history of poker. I thought that was very odd, and that was a vacuum that needed to be filled.
For a while, around 2005-06, I was writing a poker column for The New York Times, but since they were putting it in the sports section, they wanted it to be more about advice than history -- and I was deep into the history of poker by then. There was also a problem when I started getting sponsored by an online site, and that was a conflict of interest. So, since I was writing about poker history and I wanted to be sponsored, I switched to Card Player, because Card Player wanted me to write about the history of poker -- I was more or less running the chapters of the book as I wrote them -- and they had no problem with me being sponsored.
An earlier draft was just under 1,000 pages, much longer than my publisher, my editor, and I thought would be a useful, readable book. It was decided that the world didn't want such a long volume telling every last yarn that could be dug up. So I had to cut way back into a more streamlined, easily digestible book for an age in which people don't have the longest attention spans. We decided the better package would contain short chapters and about 500 pages of text.
SSS: It is most definitely a page-turner. Early in the book you note how your goal for Cowboys Full is "to show how the story of poker helps to explain who we are," and I think you speak very eloquently about how poker is not just a game, but an avenue to discovering things about human nature.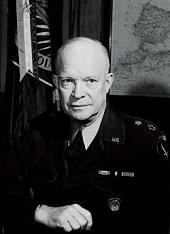 JM: If nuclear stand-offs are resolved by one nuclear-armed leader bluffing another, and the logic of his advisors is based on game theory which itself is based on poker -- I'm speaking specifically of Oscar Morgenstern, who was Dwight Eisenhower's advisor during the Cold War -- there's absolutely no way you can think of poker as just a game. It has ramifications that go infinitely beyond what happens on the felt with the chips and the money. [In that example,] there are tens of millions of lives at stake, and how that drama plays out and crisis is averted occurs as the result of the same logic and psychology that poker players use. And we use the same language -- "bluff," "laydown," and so on -- to describe both activities. So that, to me, is a knock-down argument for the idea that poker is not just a game.
Then you have examples of U.S. presidents making their way in the world as poker players. Eisenhower buys his dress uniforms in the army with poker profits. Richard Nixon wins his first congressional seat in a campaign with a war chest 80% of which he won in poker games in the Pacific [when serving in the navy during WWII]. I could go on and on along those lines. Gary Wills is the first historian who went right to [Nixon's] poker-inflected psychology in his book Nixon Agonistes (1970). And if you read that book, you cannot possibly decide that poker is just a game. There's just too many counterexamples to buck that, and one of the things my book does is to provide a whole bunch of them.
SSS: You also talk a lot about poker's special connection with the U.S. -- as you say, how the game is part of the "American DNA."
JM: The extent to which society progresses through entrepreneurial risk-taking -- poker helps us understand that. The first society that wasn't organized according to feudal principles is America, the first free market democracy in which people take an initiative, take risks, and can prosper. It is therefore absolutely unsurprising that Americans would fall for poker, a game in which everyone is welcome, and in which you function as an individual against the other individuals in your society, and thereby either win or lose. I think poker doesn't have a lot to teach about people who are not interested in risk, but I think has a lot to tell us about any system -- financial, legal, military -- in which risk management and the ability to leverage uncertainty is important.
SSS: I recently had the chance to see a movie, The Invention of Lying. It's a comedy starring the English comic Ricky Gervais. Have you seen it?

JM: I've heard of it. I haven't seen it.
SSS: Gervais actually appeared on one of the early seasons of the U.K. show Late Night Poker -- on one of the celebrity versions of the show, I believe. The premise of the movie is to present a world very much like ours except for the fact that no one lies. One day Gervais' character sort of stumbles into discovering lying, and he becomes the only person in the world who can lie and quickly realizes how much he can gain by doing so.
JM: That's marvelous.
SSS: Yes, it's pretty clever, too, how it plays out, with a lot of humor coming from people being utterly frank with each other, criticizing others and confessing certain embarrassing things about themselves. Anyhow, there's a scene in which he goes to a casino, and in the background I noticed that it looked like poker was being played. I thought he was going to sit down at a table...
JM: Can you imagine [laughing]... playing poker if no one else beside you was allowed to lie?
SSS: Yes, I was waiting for that, but he doesn't play poker. He plays roulette and the slots, and I realized afterward that actually it kind of made sense that they wouldn't have him play poker...
JM: Yes, there could be no poker in a world without lies. It would be selective showdowns... whoever got dealt the best hands would win.
SSS: So is it right to say "bluffing is lying" or that "poker makes us liars"?
JM: That's an interesting question. I certainly don't think poker makes us liars. Lying has been around a long time, before poker. I think that the vying games in general, and poker specifically, emerge to reflect the fact that people do lie. "Lying" might not be exactly the right word. People misrepresent what they have and what their intentions are, and poker is a formalized, ritualistic game based on that human trait.
SSS: Okay, last question -- what other, non-poker hobbies or activities do you enjoy? I know you still teach [at the School of the Art Institute in Chicago, where among other courses McManus teaches one on the literature of poker]. What else do you do?
JM: I used to be a golfer and a tennis player, and before that I played basketball and baseball. But I'm 58, so poker is not only my game but it's my sport. For exercise, I'm not playing sports -- I'm riding a bike or on an elliptical machine. But my game now is poker. I might even be addicted! [Laughs.] And I'm happy with the confluence of my teaching and my hobby and my job and what I write about. It has been a positive thing.
Much thanks to James McManus for taking the time. Read more about Cowboys Full: The Story of Poker as well as information about upcoming readings and book signings at the book's Facebook page.