Annette to play in Women's World Poker Open
News

/ Dave Allan / 10 March 2010 / 1 Comments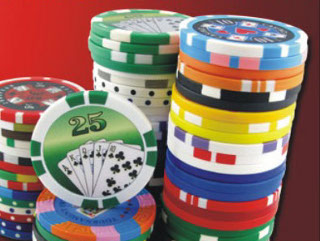 The fourth annual Women's World Open takes place in London on Tuesday 23 and Wednesday 24 March and will see 24 of the world's best female players take to the felt, including Betfair's very own Annette Obrestad.
Each of the women will pay $3,000 creating a prize pool of $72,000, of which Annette will be the favourite to take the lion's share of. However, the talented Norwegian will not have it all her own way as she will be pushed to the very end by the likes of Kara Scott, Shelley Rubenstein and Maria Demetriou. Also confirmed for the event are last year's winner and runner-up Aisling Collins and Wooka Kim as well as the 2008 champion, Soraya Homam.
The 24 players will be split into three tables of eight where they will play what is essentially a deep-stacked sit 'n' go until just two players remain on each table. The two last standing players on each table will then move to a six-handed final table, taking with them the chips stacks from their previous table, which should make for an interesting dynamic if there is one or two very large stacks.
Eddie Hearn, the director of Matchroom Sport, the company responsible for filming and broadcasting the tournament said, "The Women's World Open has proved extremely popular with players, viewers and broadcasters over the last three seasons," before adding, "As the game continues to grow, we have made a number of changes to our formats that enables the viewers to watch a deeper-stacked game with more skill, where players can really showcase their ability and flair."
The tournament will air on the UK terrestrial TV channel Five later in the year before being shown internationally at a later date. Those UK based viewers will be glad to know Jesse May has been recruited as the main commentator and he will be joined by Kara Scott if she does not progress to the final table.
If I were a betting man I would say this event will be won by Annette Obrestad. Annette is in great form, having already won over $200,000 this year, including cashing on her début in the NBC Heads-Up Poker Championship earlier this month and this relatively fast structure will suit her down to the ground.